Qlucore Insights
Qlucore Insights transforms clinical data into new insights with inbuilt AI powered subtype classifier models and gene fusion analysis support.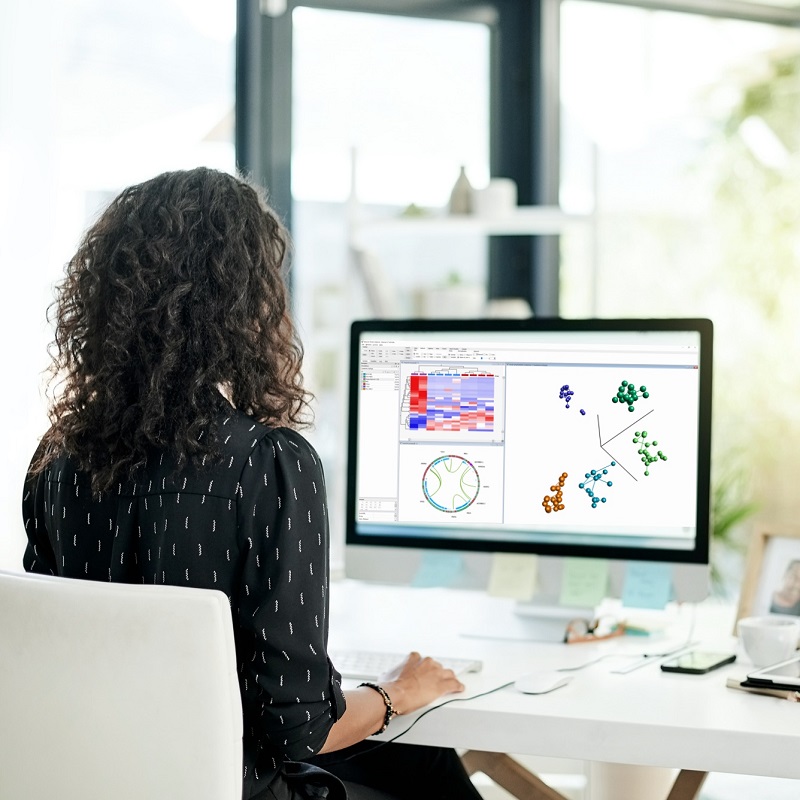 RNA-seq analysis software for better insights
Qlucore Insights enables disease specific subtype classification  and first class gene fusion analysis support of  individual samples.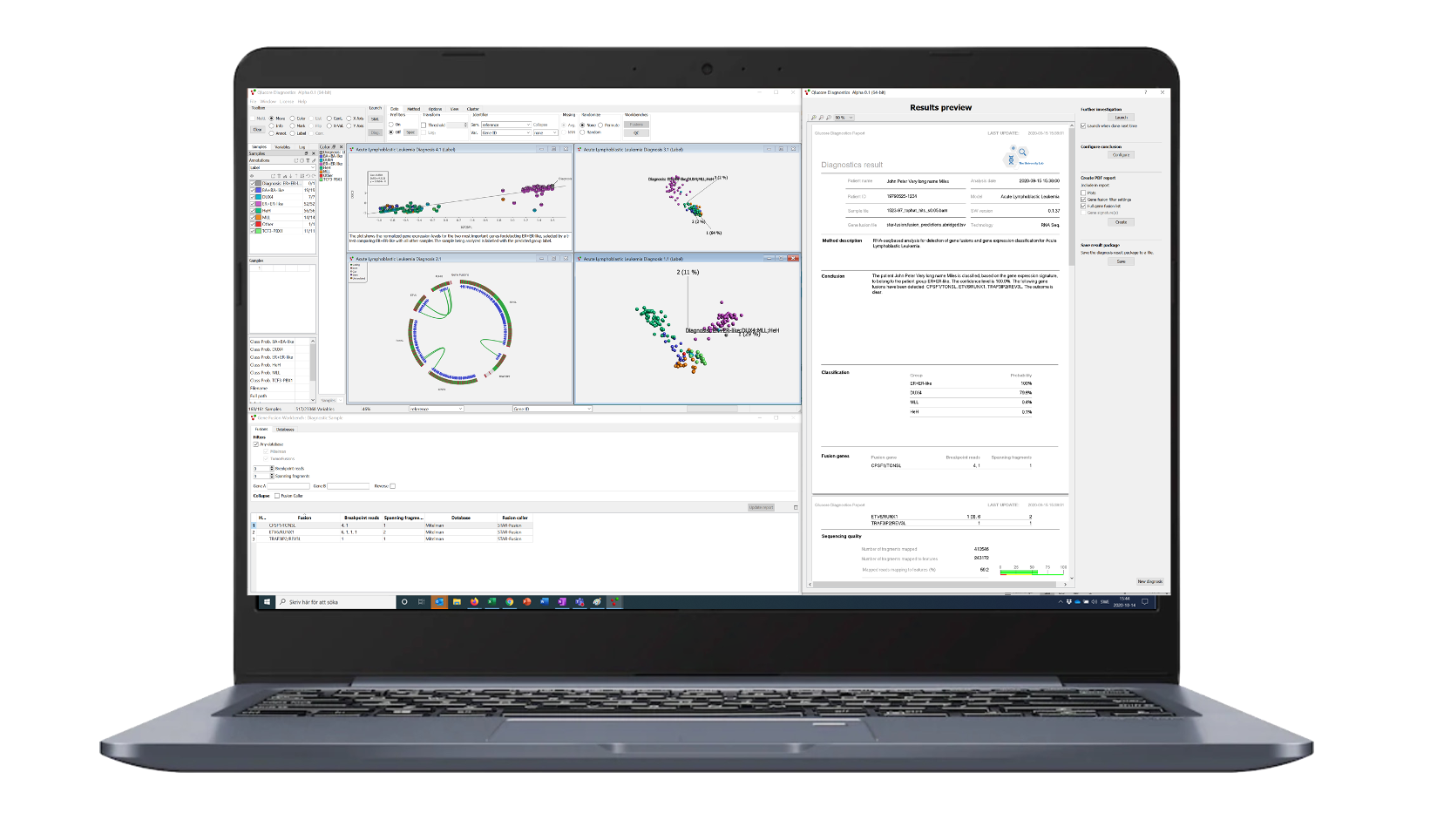 Key functionality
AI powered subtype classification of individual samples, with flexible visualization.

User-friendly interface for exploration of detected gene fusions, with no need for bioinformatics expertise.  

Integration with gene fusion data bases (Mitelman and Tumorfusions) for comprehensive analysis and evaluation 

Easy filtering options on relevant quality metrics, location and more, to quickly identify the most relevant fusions.

Automatic generation of highly customizable reports.  
Qlucore Insights in use by frontline labs
 
Qlucore Insights is already in use in frontline labs, improving gene fusion analysis and decision support with the disease specific classifier model for Acute Lymphoblastic Leukemia and the separate Gene fusion model for unbiased gene fusion analysis of any RNA-seq samples. 
Clinical benefits Learn more about our different models available in Qlucore Insights
Two kinds of models are available in Qlucore Insights Classifier models
Qlucore Insights includes visualization-based disease specific subtype classifier models for sample stratification.
Learn more Gene fusion model
Qlucore Insights include top class gene fusion analysis support for detection and evaluation of both known and novel fusions.
Learn more