Announcing the first day of trading at Nasdaq First North Growth Market
In 2021, we have worked hard to complement our research solutions with AI-based software for precision diagnostics, to contribute to better and more efficient cancer care. During the spring we concluded an oversubscribed pre-IPO with the aim of generating increased resources to enable Qlucore to become a significant global player in the development of modern precision-based cancer diagnostics.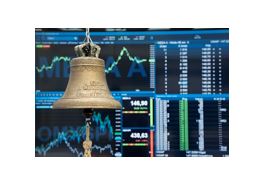 Now we have finalized a second investment round and have successfully listed Qlucore (ticker: QCORE) on the Nasdaq First North Growth Market.
"It is extremely gratifying that we have strengthened the shareholder base with, among others, M2 Asset Management and Eiffel Investment Group.
The opportunity for the public to be part of the journey is also rewarding. They share our positive view of our software, which creates the conditions
for better cancer care by quickly and accurately analyzing large amounts of data", says Carl-Johan Ivarsson, CEO of Qlucore.
In addition to the future development and improvements of Qlucore Omics Explorer, users and organizations will be able to take advantage of the
AI-powered machine learning solutions within precision diagnostics with the products Qlucore Diagnostics and Qlucore Insights. Both have specific
odules for different types of cancer such as leukemia, non-small cell lung cancer and breast cancer. 
Find out more about the products here.
Reach out to your Qlucore representative here if you would like to know more.