Newsletter: Easy and fast data exploration for actionable results
Explore large datasets and make new discoveries  
New findings and results normally require a tool enabling a flexible and intuitive approach. Qlucore Omics Explorer provides a multitude of solutions for multi-omics data exploration and puts you in control. Plots like PCA, UMAP, t-SNE and heatmaps with hierarchical clustering are powerful when combined with easy-to-use and fast statistics.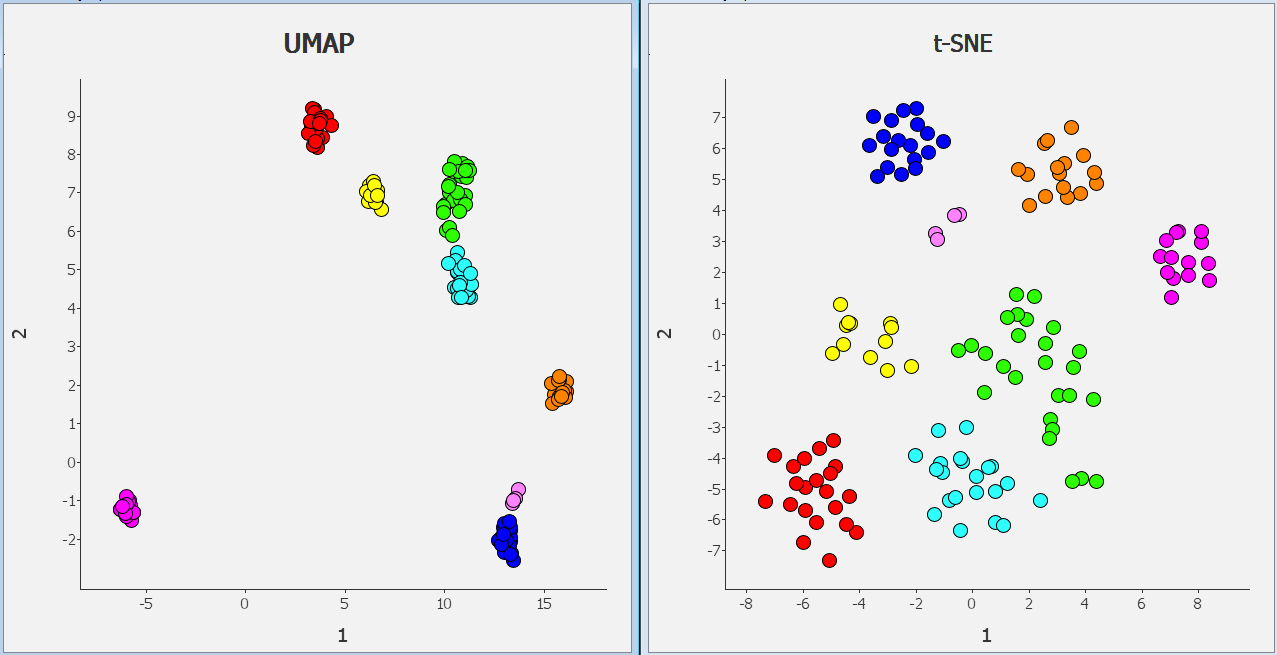 Picture: UMAP and t-SNE plot
Exploration is also supported by unique functionality such as Projection score which guides the user to variance filter settings that maximizes the information in the PCA plots.
The program works for multi-omics data including single cell data and has built in elimination of covariates to remove the influence of batch effects and other covariates.
Upcoming webinar:
Title: "Explore large datasets and make new discoveries" 
Date: February 16th, 2022 
Time: 15:00 GMT (+1)  
You are most welcome to join our other webinars too. One which was held recently, "Multi-Omics Data Analysis", drew a lot of attention, showing how you can combine transcriptomics and proteomics data to identify correlations between genes and proteins. It will again be held on March 1st.
Click here to register for webinar.
Qlucore Case Study: Read the article about Breast Cancer Study from The Netherlands Cancer Institute and the usefulness of Omics Explorer in the analysis. Read full article here.