Newsletter: QOE 3.8 available with improved usability for real life experiments
We are proud to introduce Qlucore Omics Explorer version 3.8. This new release focuses on improvements for single cell data analysis and includes a flexible and fast UMAP plot.
The plot type can also be used for other types of high dimensional data. Speed and performance for large data sets have been further enhanced.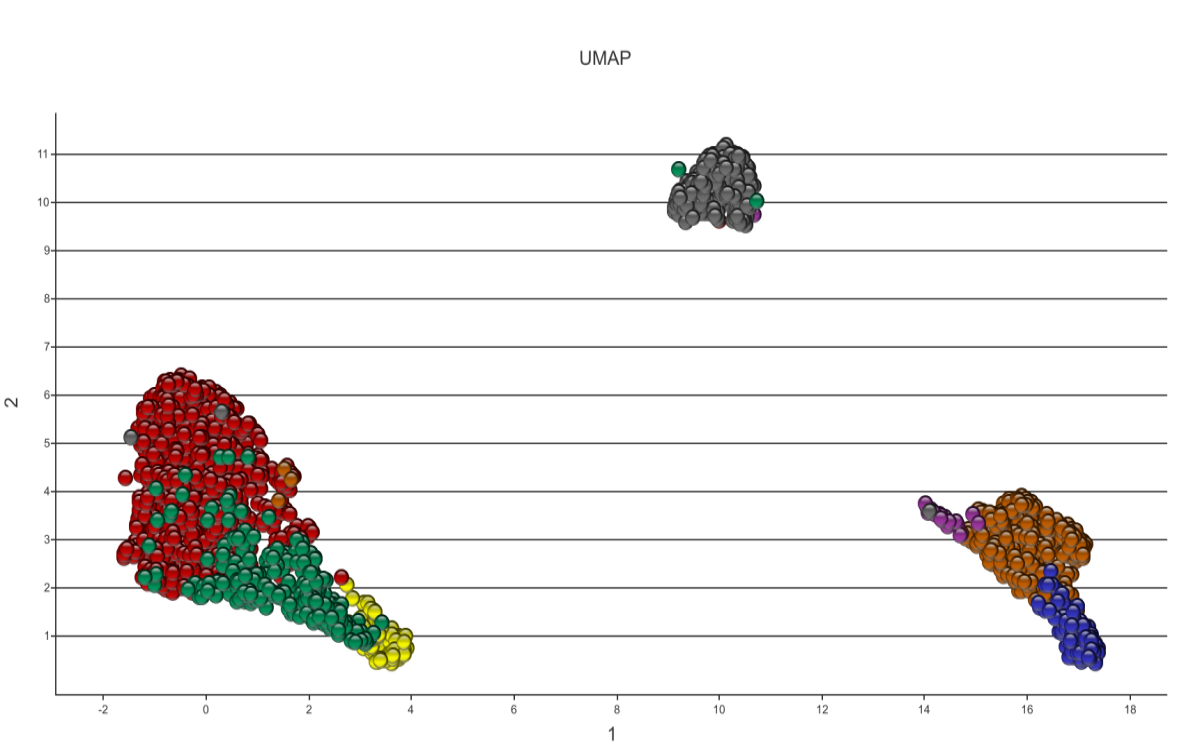 Picture: UMAP plot
With the new gene identifier conversion, it is much easier to convert between different identifiers. This is especially useful when working with GSEA.
The Venn diagram is enhanced, and it is possible to generate variable lists directly from the plot.
The release further strengthens the functionality related to gene fusion analysis with updated built-in data bases, support for more fusion callers, and new options for filtering and visualization. 
More news in performance and compatibility:

-    10x single cell import template improvements 
-    Integration with Clarivate 
-    Native support of paired t-test 
Learn more about Qlucore omics Explorer 3.8.
Upcoming webinar: "Introduction to Qlucore Omics Explorer 3.8"
 
Date: January 20th, 2022

Time: 15:00 GMT (+1)     
Click here to register for webinar.