New release (3.7) with ChIP-seq and Biomarker support launched
We are proud to introduce Qlucore Omics Explorer version 3.7, an extensive upgrade to the software, adding features in several different areas to strengthen analysis support even further.  
Key features of the new version are ChIP-seq and ATAC-seq analysis support, a new Biomarker workbench coupled with an upgraded statistical framework and significant enhancements to the Genome browser. The Genome browser has new visualization functions plus support for ChIP-seq, ATAC-seq and gene fusions.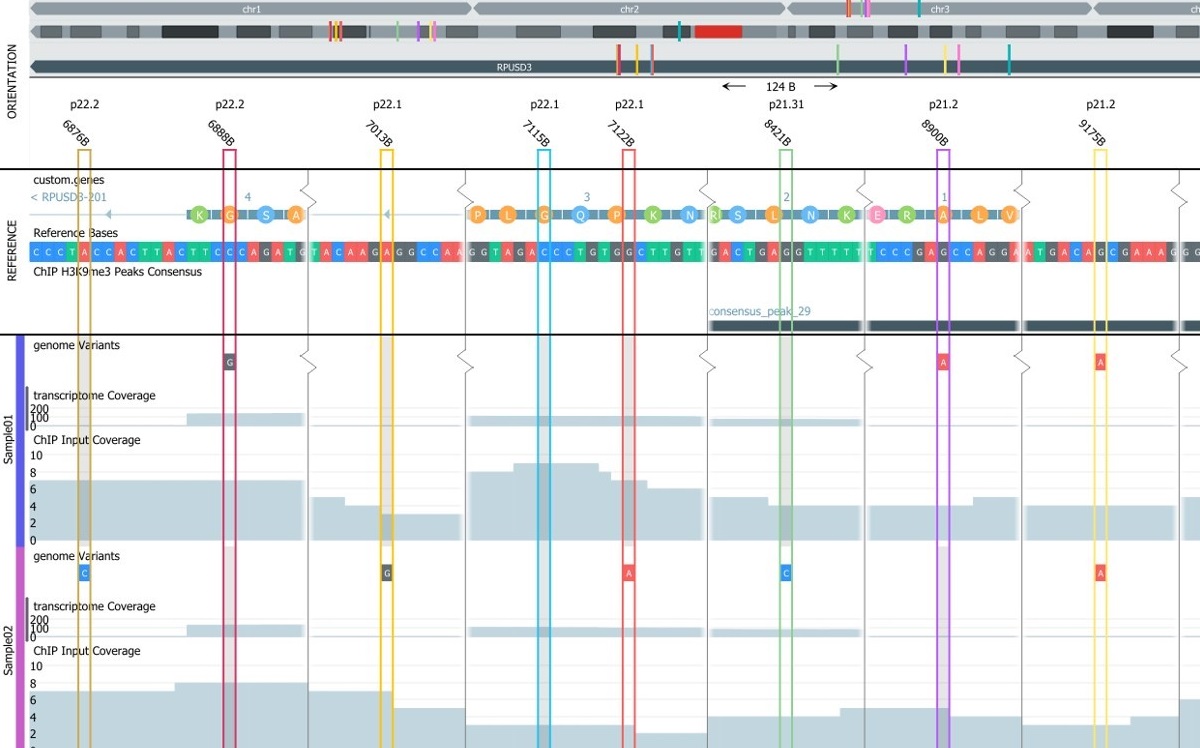 Omics Explorer 3.7 includes the following:  
ChIP-seq and ATAC-seq full workflow support.   
Extensive updates to the Genome browser i.e. now possible to label, color and order sample annotations in two levels and adding variables to a list with the mouse tool.   
Fusion gene visualization with in-depth information about breakpoints and full sequence. 
New Biomarker workbench optimized for experiments and studies in the areas of drug development and biomarker discovery.  
The possibility to ad so called restrictions when setting up statistical tests.   
Easy support for Two-way ANOVA, test the combination effect of two sample annotations.  
A new 2D plot, Pie chart – making it possible to visualize the distribution of samples.  
Box plots updates, now possible to display a group of variables for each box.   
New color palette, including option to select color based on the annotation group name. 
UPCOMING WEBINARS:
"Introduction Qlucore Omics Explorer 3.7"
Date: March 30th and April 13th 2021,16:00 (GMT +1)
Register for webinar.