Newsletter: Do not miss Qlucore at SelectScience – sign up for free
Qlucore will present and discuss solutions for cancer classification in precision diagnostics
Erik Söderbäck, Head of Diagnostics Sales, will discuss Qlucore's solutions for precision diagnostics at the Cancer and Immunology Research Summit on the 19th of July. The solutions are software platforms with built in AI-based machine learning models for disease-specific classification of cancer in precision diagnostics.
Qlucore Insight  is already commercialized, and Qlucore Diagnostics is being developed for IVDR compliancy. The two software are built on the same technical platform and will be further developed in parallel for Research Use Only and Diagnostics, respectively. They inherit functionality from the widely used visualization-based data analysis software for research applications – Qlucore Omics Explorer, which is referenced in 1000+ scientific articles.
SelectScience´s Cancer and Immunology Research Summit is a digital event,designed to offer an interactive forum for scientists and manufacturers to continue to connect and share the latest technology solutions. It will feature presentations by leading scientists and technology innovators, virtual booths, live Q&As and much more.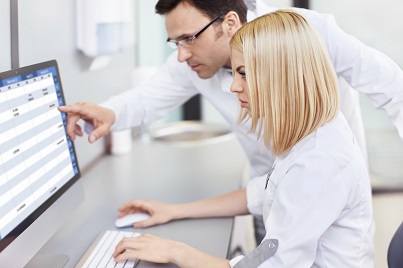 "Cancer and Immunology Research Summit"
Date: July 19th, 2022
In his interview, Erik Söderbäck will introduce Qlucore's solutions in the precision medicine and precision diagnostics fields. To find out more, click here. 
It is free to participate. Secure your tickets here.