Newsletter: Integration with MetaCore enables biological exploration in easy workflow
Combine Qlucore Omics Explorer and MetaCore to gain deeper biological insights
The strategic partnership between Qlucore and Clarivate offers joint customers the opportunity to easily gain deeper biological insights.
By combining Qlucore Omics Explorer (QOE) and MetaCore, users can analyze huge amounts of complex omics data in QOE, filter out relevant signals, visualize results in different plots, copy the resulting list of genes, proteins or metabolites into MetaCore and then continue the analysis to rationalize the biological processes behind that data - all in one straightforward workflow.
Watch this video for a short introduction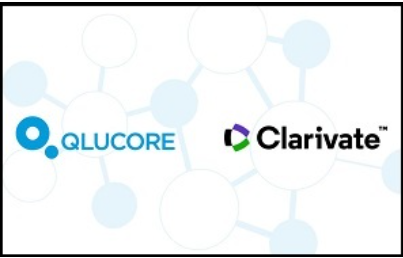 Join our upcoming webinar for a live demonstration on this topic: 
Title: "Investigating the molecular mechanisms of aristolochic acid-induced kidney toxicity"
Date: June 9th
Time: 15:00 GMT (+2h)
In this webinar we will demonstrate how Qlucore Omics Explorer and MetaCore can be used to investigate the molecular mechanisms behind aristolochic acid I (AAI) – induced kidney toxicity. Aristolochic acids are a group of toxins found in the Aristolochia (birthwort, pipevine) plant species. They are an ingredient in some herbal remedies (or natural medicines) used for treating inflammatory disorders, however, they are nephrotoxic and carcinogenic. The demonstration includes:
Using QOE to identify differentially expressed genes and exporting them to MetaCore
Exploring the biological processes likely to play a role in AAI – induced nephrotoxicity in MetaCore
Hypothesizing potential biomarkers of AAI – induced nephrotoxicity​​​​
MetaCoreTM, a Cortellis solution, is a molecular interactions database that enables you to upload gene lists from QOE and understand the biological pathways and processes that are driving your disease or treatment-response of interest. Use MetaCore to map your data to manually curated interactions, signalling pathways, process networks and other ontologies to identify disrupted biological process in your studies. Search MetaCore for relationships between genes, diseases, pathways, and other biological topics to understand disease mechanisms and identify potential targets and biomarkers for further investigation.
Click here to register for webinar.