Qlucore Newsletter: Easily configured heatmaps for your research
Using heatmaps while analyzing allows you to get a good overview of your data and easily detect signals and patterns. Qlucore Omics Explorer enables you to generate heatmaps with just a few mouse-clicks and configure them to your preference.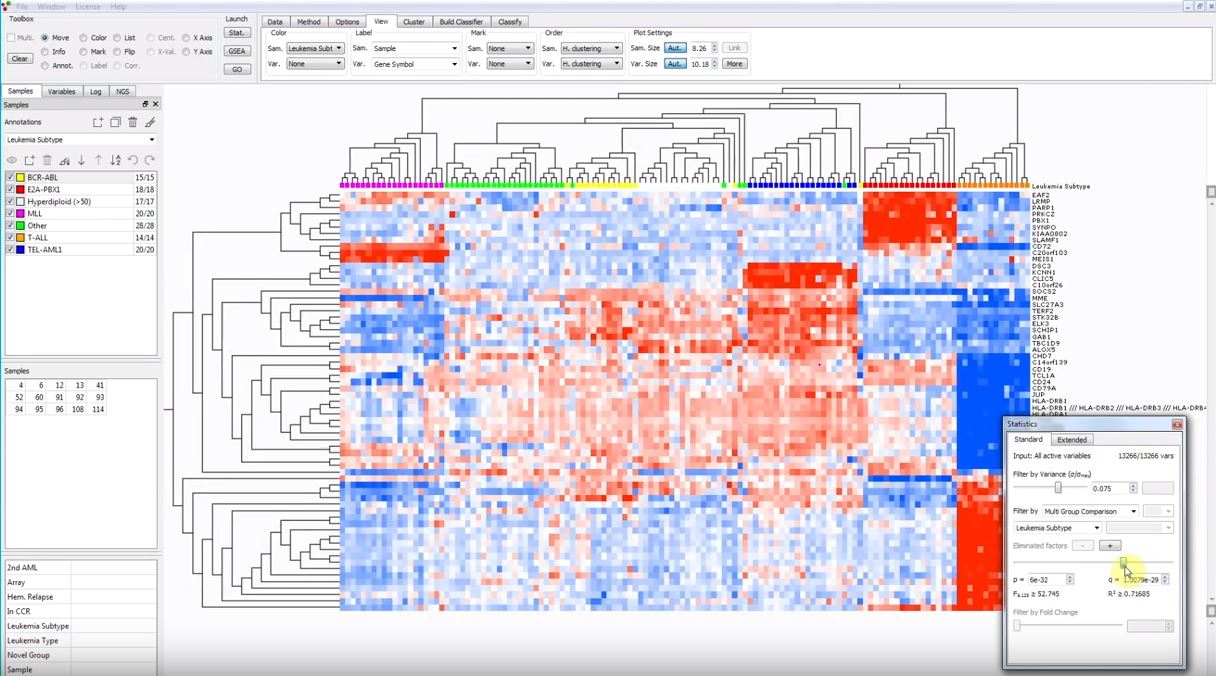 "The strength of the Qlucore software is being able to conduct and validate statistical analyses and produce a variety of visualizations. It has excellent visualization tools that can make very nice depictions of data and heat maps."
 
Nardin Samuel, MD/PhD, Cancer Genetics Program, Hospital SickKids, Toronto, Canada.
You have the ability to cluster and order your heatmap in many ways. Watch this 1-min video to get updated on several possibilities to set up a heatmap of your data.

Want to refresh your Qlucore knowledge?
Register here for the upcoming introduction webinar or contact us for a personal demo.