Qlucore Omics Explorer
Qlucore Omics Explorer is developed to allow the workflow which best suits you and your experiments and maximizes the outcome of your research.

For RNA-seq data is it possible to analyze expression levels in a synchronized model with filtering along the genome.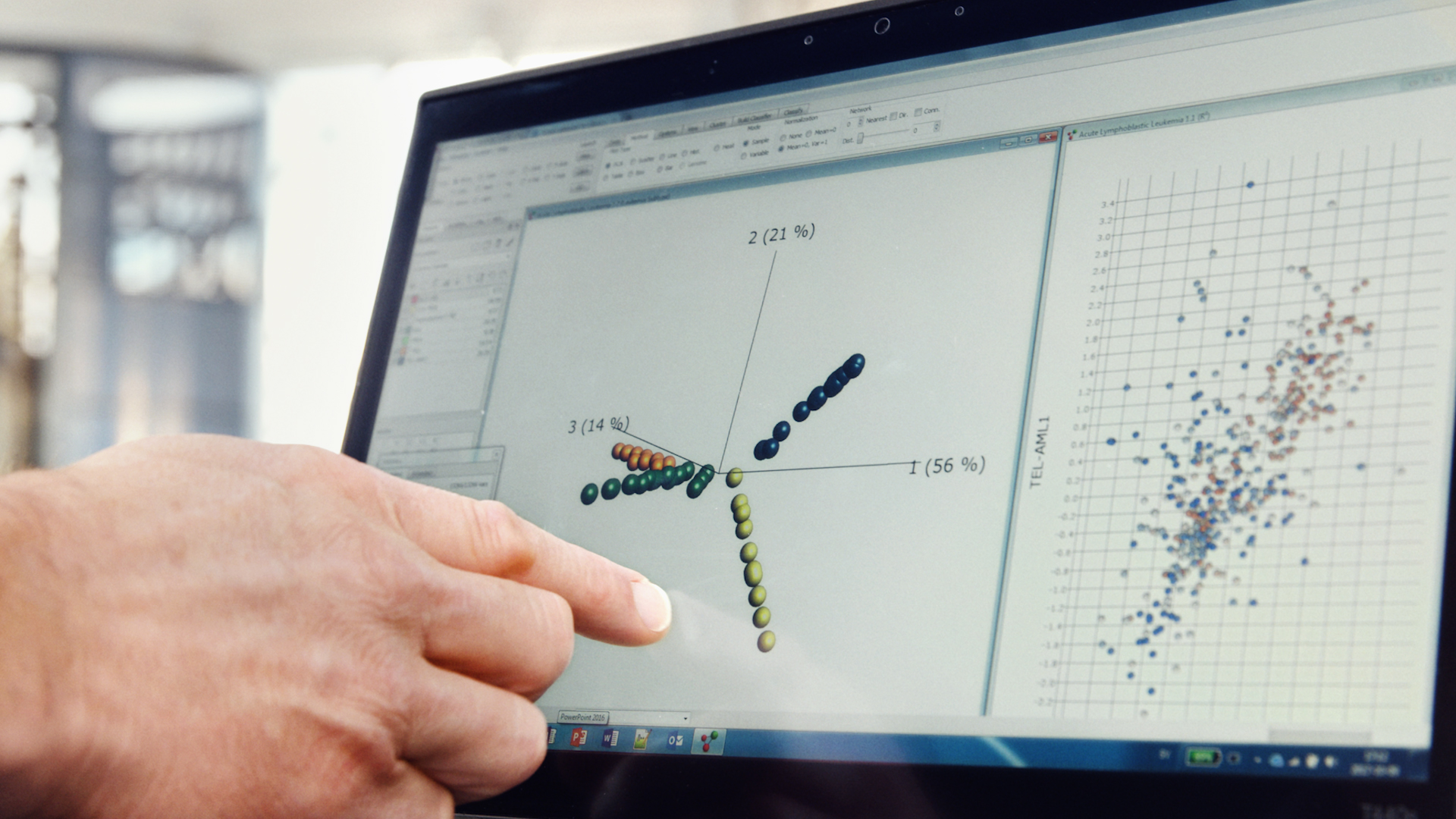 Watch the video to learn more about the benefits of using Qlucore
Easy data import
A wide selection of file formats and data types are supported. Import can be done in several ways, with or without normalization.