Venn diagram
Visualize list overlaps with a few key presses

Qlucore Omics Explorer is a D.I.Y next-generation bioinformatics software for research in life science, plant- and biotech industries, as well as academia. The powerful visualization-based data analysis tool with inbuilt powerful statistics delivers immediate results and provides instant exploration and visualization of big data.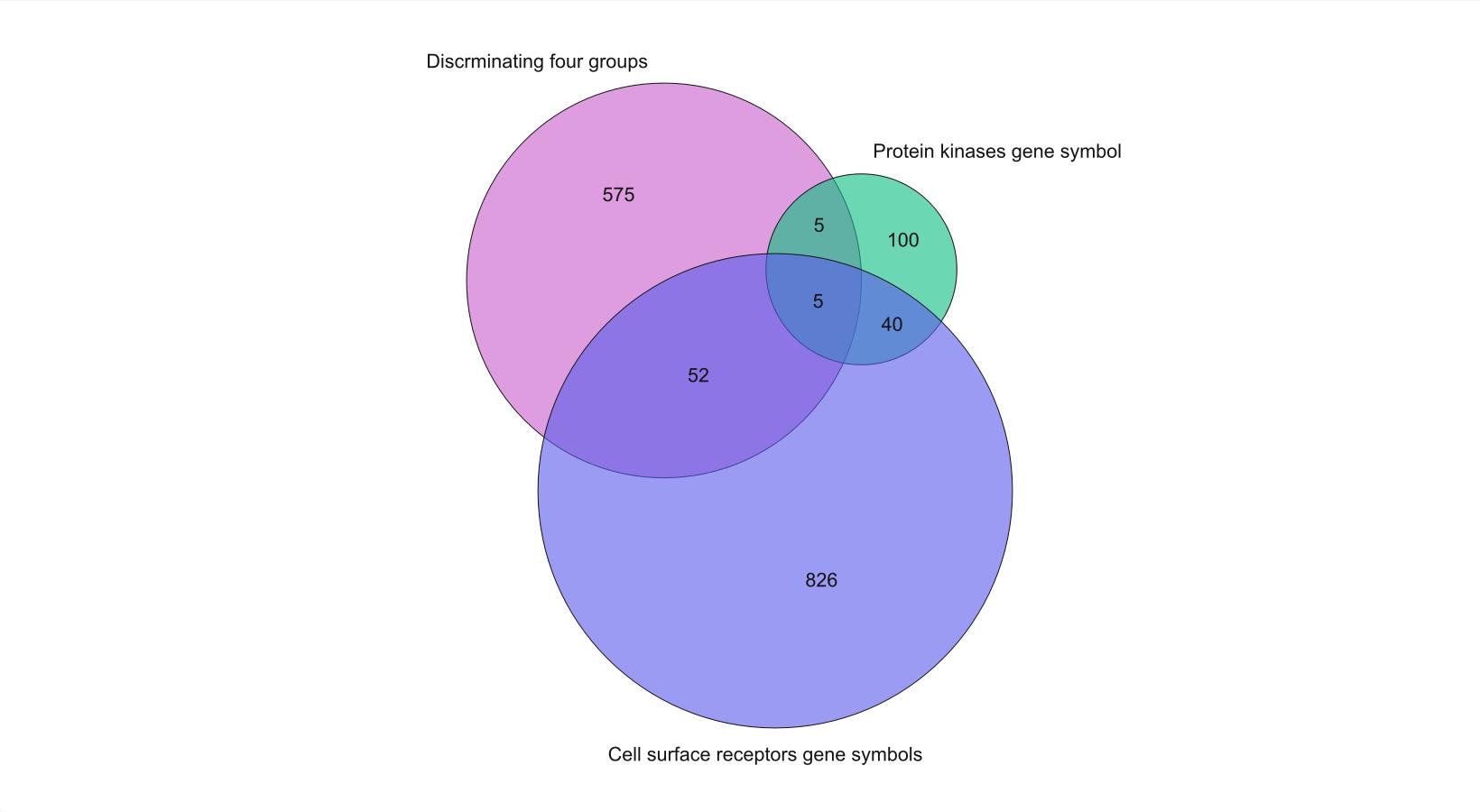 DIRECT LIST OVERVIEW WITH VENN DIAGRAMS
With Qlucore Omics Explorer you tend to create many lists as you progress your analysis. Your lists capture important output and results and are candidate variables (genes, proteins, metabolites etc) of the study outcome. The Venn diagram is an excellent tool to visualize overlap and interaction between lists.
The Venn diagram plot is easy to configure and you can work with up to four lists.
5 min introduction video
Learn more about the functionalities in Qlucore Omics Explorer 
Qlucore Omics Explorer is used by scientists and corporations across the globe
"Overall, Qlucore is an intuitive and comprehensive toolset empowering scientists to understand the story that data tells, without an obligation to consult with biostatistician for every minor detail of upcoming analysis."
Vera Nezgovorova ,
Postdoctoral Associate, Yale School of Medicine, CT, USA
"The versatile data import and the ease of use are important benefits. Qlucore forms a key role in our research."

Dr Adam Stevens,
University of Manchester, UK
"We have used the Qlucore Omics Explorer program for the past few years and cannot imagine working without it. The user interface is incredibly intuitive and we are able to teach new lab members how to use the program in a matter of minutes. We love how quickly the software is able to transition between different visualizations and how easily we can customize the visuals and the output."
James Mulloy,
PhD, Adjunct Professor of Pediatrics, Cincinnati Children's Hospital Medical Center, Ohio, USA
"What I like about Qlucore Omics Explorer is that it really allows scientists such as myself to work hands on with data. By using Qlucore's software we are now able to look at our data with different hypotheses and with the help of our colleagues this becomes much more a discovery-based science."


Dr. Kevin Wei,
Brigham and Women´s Hospital, Harvard Medical School