Qlucore 10 years Lottery - win three months full license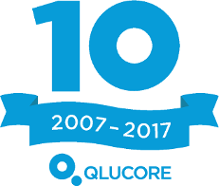 Qlucore has been helping researchers to visualize and analyze their data for a decade, and we want to celebrate that with you!

Take part in our anniversary license lottery to win three months full license of Qlucore Omics Explorer. This is a great opportunity to try our software for free, and discover new and exciting ways of exploring your data.
To take part in the lottery, send an email to qlucoreinfo@qlucore.com with your name, country, state, company and job title. Put "License lottery" in the subject line. You can participate until September 24.
Click here to read more about our 10 year celebration.