Publications and references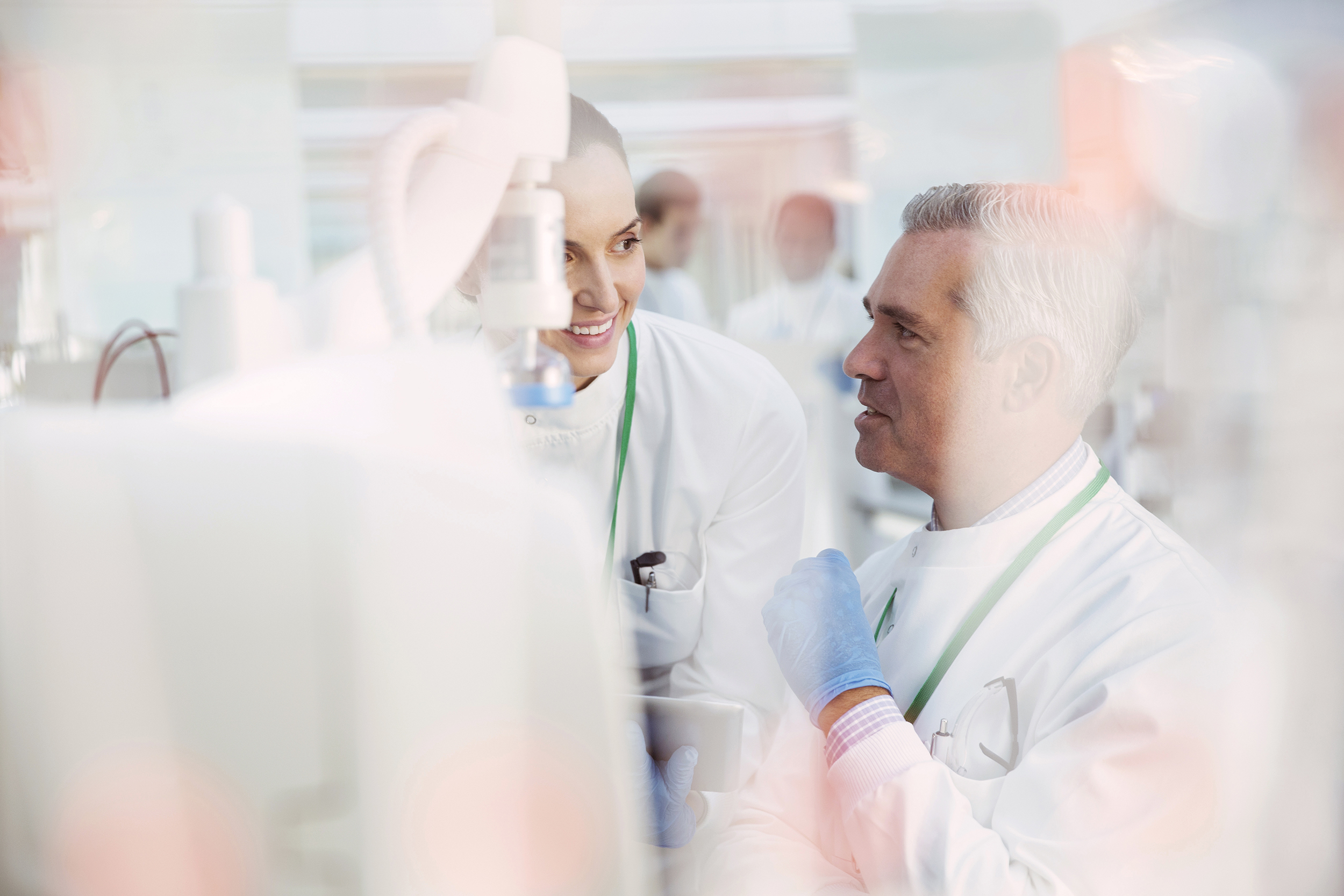 Qlucore Omics Explorer references for different types of data
See downloadable document with examples. 
Allison L. Brill, Tom T. Fischer, Jennifer M. Walters, Arnaud Marlier, Lorenzo R. Sewanan, Parker C. Wilson, Eric K. Johnson, Gilbert Moeckel, Lloyd G. Cantley, Stuart G. Campbell, Jeanne M. Nerbonne, Hee Jung Chung, Marie E. Robert & Barbara E. Ehrlich. Polycystin 2 is increased in disease to protect against stress-induced cell death. Nature
Anders Etzerodt, Morgane Moulin, Thomas Koed, Marcello Delfini, Noushine Mossadegh-Keller, Marc Bajenoff, Michael H. Sieweke, Søren Kragh Moestrup, Nathalie Auphan-Anezin, Toby Lawrence. Tissue-resident macrophages in omentum promote metastatic spread of ovarian cancer. Journal of Experimental Medicine
Friedrich Erhart, Matthias Hackl, Hannes Hahne, Johanna Buchroithner, Chen Meng, Simone Klingenbrunner, René Reitermaier, Katrin Fischhuber, Susanna Skalicky, Walter Berger, Sabine Spiegl-Kreinecker, Daniela Lötsch, Gerda Ricken, Bernhard Kuster, Adelheid Wöhrer, Georg Widhalm, Johannes Hainfellner, Thomas Felzmann, Alexander M. Dohnal, Christine Marosi, Carmen Visus. Combined proteomics/miRNomics of dendritic cell immunotherapy-treated glioblastoma patients as a screening for survival-associated factors. Nature
Renumathy Dhanasekaran, Virginie Baylot, Minsoon Kim, Sibu Kuruvilla, David I Bellovin, Nia Adeniji, Anand Rajan, Ian Lai, Meital Gabay, Ling Tong, Maya Krishnan, Jangho Park, Theodore Hu, Mustafa A Barbhuiya, Andrew J Gentles, Kasthuri Kannan,Phuoc T Tran, Dean W Felsher. MYC and Twist1 cooperate to drive metastasis by eliciting crosstalk between cancer and innate immunity. eLifeSciences
Zhiping Yang, Alice Bedugnis, Susan Levinson, Mark DiNubile, Thomas Stossel, Quan Lu, Lester Kobzik. Delayed administration of recombinant plasma gelsolin improves survival in a murine model of severe influenza. F1000Research
Jakob Hofvander, Vickie Y. Jo, Christopher D. M. Fletcher, Florian Puls, Uta Flucke, Jenny Nilsson, Linda Magnusson, Fredrik Mertens. PHF1 fusions cause distinct gene expression and chromatin accessibility profiles in ossifying fibromyxoid tumors and mesenchymal cells. Nature  
Mathieu Angin, Chrystelle Brignone and Frédéric Triebel. A LAG-3–Specific Agonist Antibody for the Treatment of T Cell–Induced Autoimmune Diseases. The Journal of Immunology
Robin Mesnage, Nathalie Oestreicher, Florence Poirier, Valérie Nicolas, Céline Boursier, Christian Vélot. Transcriptome profiling of the fungus Aspergillus nidulans exposed to a commercial glyphosate-based herbicide under conditions of apparent herbicide tolerance. Environmental Research 
Elsa Arbajian, Jakob Hofvander, Linda Magnusson, Fredrik Mertens. Deep sequencing of myxoinflammatory fibroblastic sarcoma. Genes Chromosons & Cancer
Sangeeta Goswami, Thomas Walle, Andrew E. Cornish, Sreyashi Basu, Swetha Anandhan, Irina Fernandez, Luis Vence, Jorge Blando, Hao Zhao, Shalini Singh Yadav, Martina Ott, Ling Y. Kong, Amy B. Heimberger, John de Groot, Boris Sepesi, Michael Overman, Scott Kopetz, James P. Allison, Dana Pe'er, Padmanee Sharma. Immune profiling of human tumors identifies CD73 as a combinatorial target in glioblastoma. Nature Medicine 
Anastasiya Kazachenka, George R. Young, Jan Attig, Chrysoula Kordella, Eleftheria Lamprianidou, Emmanuela Zoulia, George Vrachiolias, Menelaos Papoutselis, Elsa Bernard, Elli Papaemmanuil, Ioannis Kotsianidis, George Kassiotis. Epigenetic therapy of myelodysplastic syndromes connects to cellular differentiation independently of endogenous retroelement derepression. Genome Medicine
Vadim Kurbatov, Matthew Shaughnessy, Vanessa Baratta, Danielle R.Heller, Mollie Freedman-Weiss, Benjamin J.Resio, Matt Fleming, Peter S.Yoo. Application of Advanced Bioinformatics to Understand and Predict Burnout Among Surgical Trainees. Journal of Surgical Education
Jan Köster, Elsa Arbajiana Björn Viklund, Anders Isaksson, Jako bHofvander, Felix Haglund, Henrik Bauer, Linda Magnussona, Nils Mandahla, Fredrik Mertens. Genomic and Transcriptomic Features of Dermatofibrosarcoma Protuberans: Unusual Chromosomal Origin of the COL1A1-PDGFB Fusion Gene and Synergistic Effects of Amplified Regions in Tumor Development. Cancer Genetics
Yingyan Wu, Qian Yao, Guo-Xin Jiang, Gang Wang, Qi Cheng. Identification of distinct blood-based biomarkers in early stage of Parkinson's disease.Neurological Sciences
Alexa Wnorowski, Arun Sharma, Haodong Chen, Haodi Wu, Ning-Yi Shao, Nazish Sayed Chun Liu, Stefanie Countryman, Louis S. Stodieck, Kathleen H. Rubins,Sean M. Wu, Peter H.U. Lee, Joseph C. Wu. Effects of Spaceflight on Human Induced Pluripotent Stem Cell-Derived Cardiomyocyte Structure and Function. Stam Cells report
Tomasz Ahrends, Julia Busselaar, Tesa M. Severson, Nikolina Bąbała, Evert de Vries, Astrid Bovens, Lodewyk Wessels, Fred van Leeuwen, Jannie Borst. CD4+ T cell help creates memory CD8+ T cells with innate and help-independent recall capacities. Nature
Michal Kandel-Kfira, Rolando Garcia-Milan, Itai Guetaa, Irit Lubitz, Ilan Ben-Zvi, Aviv Shaish, Lidar Shir, Dror Harats, Milind Mahajan, Allon Canaan, Yehuda Kamari. IFNγ potentiates TNFα/TNFR1 signaling to induce FAT10 expression in macrophages. Molecular Immunology
Kevin W. Ng, Jan Attig, George R. Young, Eleonora Ottina, Spyros I. Papamichos, Ioannis, Kotsianidis, George Kassiotis. Soluble PD-L1 generated by endogenous retroelement exaptation is a receptor antagonist. Life Sciences
Giovanni A. M. Povoleri, Sylvine Lalnunhlimi, Kathryn J. A. Steel, Shweta Agrawal, Aoife M. O'Byrne, Michael Ridley, Shahram Kordasti, Klaus S. Frederiksen Ceri A. Roberts, Leonie S. Taams. Anti‐TNF treatment negatively regulates human CD4+ T‐cell activation and maturation in vitro, but does not confer an anergic or suppressive phenotype. European Journal of Immunology
Janine Dywicki, Laura Elisa Buitrago‐Molina, Julia Pietrek, Maren Lieber, Ruth Broering, Tanvi Khera, Jerome Schlue, Michael P. Manns, Heiner Wedemeyer, Elmar Jaeckel, Matthias Hardtke‐fe Wolenski. Autoimmune hepatitis induction can occur in the liver. Liver International
Anthony P Y Liu, Rahul Kumar, Kyle Smith, Giles Robinson, Amar Gajjar, Paul Northcott. PATH-18. CSF-derived circulating tumor dna reflects disease course and clonal evolution in medulloblastoma. Neuro-Oncology
Dörte Nitschkowski, Sebastian Marwitz, Sousana A. Kotanidou, Martin Reck, Christian Kugler, Klaus F. Rabe, Ole Ammerpohl, Torsten Goldmann. Live and let die: epigenetic modifications of Survivin and Regucalcin in non-small cell lung cancer tissues contribute to malignancy. Clinical Epigenetics
Nicole Briceno, Zied Abdullaev, Elizabeth Vera, Francine Blumental De Abreu, Martha Quezado, Svetlana Pack, Liqiang Xi, Mark Raffeld, Mark Gilbert, Kenneth Aldape, Terri Armstrong. PATH-20. Investigation of clinically aggressive spinal cord ependymoma through methylation analysis. Neuro-Oncology
Isaac H. Solomon, Sukrutha Chettimada, Vikas Misra, David R. Lorenz, Robert J. Gorelick, Benjamin B. Gelman, Susan Morgello, Dana Gabuzda. White Matter Abnormalities Linked to Interferon, Stress Response, and Energy Metabolism Gene Expression Changes in Older HIV-Positive Patients on Antiretroviral Therapy. Molecular Neurobiology
Zhiping Yang, Alice Bedugnis, Susan Levinson, Mark DiNubile, Thomas Stossel, Quan Lu, Lester Kobzik. Delayed administration of recombinant plasma gelsolin improves survival in a murine model of severe influenza. F1000Research
Bill Oldham, Marna Ericson. Question and Answers Inside Track: Transforming Diagnostics. Clinical Lab Products
Fangyuan Yang, Zeqing Zhai, Xiaoqing Luo, Guihu Luo, Lili Zhuang, Yanan Zhang, Yehao Li, Erwei Sun, Yi He. Bioinformatics identification of key candidate genes and pathways associated with systemic lupus erythematosus. Clinical Rheumatology
Scott P Allen, Benjamin Hall, Ryan Woof, Laura Francis, Noemi Gatto, Allan C Shaw, Monika Myszczynska, Jordan Hemingway, Ian Coldicott, Amelia Willcock, Lucy Job, Rachel M Hughes, Camilla Boschian, Nadhim Bayatti, Paul R Heath, Oliver Bandmann, Heather Mortiboys, Laura Ferraiuolo, Pamela J Shaw. C9orf72 expansion within astrocytes reduces metabolic flexibility in amyotrophic lateral sclerosis. BRAIN
Laurie Cazalé-Debat, Benjamin Houot, Jean-Pierre Farine, Claude Everaerts, Jean-François Ferveur. Flying Drosophila show sex-specific attraction to fly-labelled food. Nature
Trine Bertelsen, Christine Ljungberg, Thomas Litman, Christine Huppertz, Robert Hennze, Kirsten Rønholt, Lars Iversen, Claus Johansen, IκBζ is a key player in the anti-psoriatic effects of secukinumab. Journal of Allergy and Clinical Immunology (2019)
Hanane Yahia-Cherbal, Magda Rybczynska, Domenica Lovecchio, Tharshana Stephen, Chloé Lescale, Katarzyna Placek, Jérome Larghero, Lars Rogge, Elisabetta Bianchi. NFAT primes the human RORC locus for RORγt expression in CD4+ T cells. Nature
Disha Sood, Min Tang-Schomer, Dimitra Pouli, Craig Mizzoni, Nicole Raia, Albert Tai, Knarik Arkun, Julian Wu, Lauren D. Black III, Bjorn Scheffler, Irene Georgakoudi, Dennis A. Steindler, David L. Kaplan. 3D extracellular matrix microenvironment in bioengineered tissue models of primary pediatric and adult brain tumors. Nature 
Caitlin A. Creasy, Marie‐Andrée Forget, Gopal Singh, Coya Tapia, Mingxuan Xu, Bettzy Stephen, Sharjeel Sabir, Funda Meric‐Bernstam, Cara Haymaker, Chantale Bernatchez, Aung Naing. Exposure to anti‐PD‐1 causes functional differences in tumor‐infiltrating lymphocytes in rare solid tumors. European Journal of Immunology
Vadim Kurbatov, Agshin Balayev, Areo Saffarzadeh, Danielle R. Heller, Daniel J. Boffa, Justin D. Blasberg, Jun Lu, Sajid A. Khan. Digital Inference of Immune Microenvironment Reveals "Low Risk" Subtype of Early Lung Adenocarcinoma. The Annals of Thoracic Surgery
Florian Handle, Stefan Prekovic, Christine Helsen, Thomas Van den Broeck, Elien Smeets, Lisa Moris, Roy Eerlings, Sarah El Kharraz, Alfonso Urbanucci, Ian G. Mills, Steven Joniau, Gerhardt Attard, Frank Claessens. Drivers of AR indifferent anti-androgen resistance in prostate cancer cells. Nature
David P. Labbé, Giorgia Zadra, Meng Yang, Jaime M. Reyes, Charles Y. Lin, Stefano Cacciatore, Ericka M. Ebot, Amanda L. Creech, Francesca Giunchi, Michelangelo Fiorentino, Habiba Elfandy, Sudeepa Syamala, Edward D. Karoly, Mohammed Alshalalfa, Nicholas Erho, Ashley Ross, Edward M. Schaeffer, Ewan A. Gibb, Mandeep Takhar, Robert B. Den, Jonathan Lehrer, R. Jeffrey Karnes, Stephen J. Freedland, Elai Davicioni, Daniel E. Spratt, Leigh Ellis, Jacob D. Jaffe, Anthony V. D'Amico, Philip W. Kantoff, James E. Bradner, Lorelei A. Mucci, Jorge E. Chavarro, Massimo Loda, Myles Brown High-fat diet fuels prostate cancer progression by rewiring the metabolome and amplifying the MYC program. Nature
Sophie Baumgart, Pascal Meschkat, Philipp Edelmann, Joana Heinzelmann, Alexey Pryalukhin, Rainer Bohle, Julia Heinzelbecker, Michael Stöckle, Kerstin Junker. MicroRNAs in tumor samples and urinary extracellular vesicles as a putative diagnostic tool for muscle-invasive bladder cancer. Journal of Cancer Research and Clinical Oncology
Kit San Yeung, Tsz Leung Lee, Mo Yin Mok, Christopher Chun Yu Mak, Wanling Yang, Patrick Chun Yin Chong, Pamela Pui Wah Lee, Marco Hok Kung Ho, Sanaa Choufani, Chak Sing Lau, Yu Lung Lau, Rosanna Weksberg & Brian Hon Yin Chung. Cell lineage-specific genome-wide DNA methylation analysis of patients with paediatriconset systemic lupus erythematosus. Epigenetics
Mei Chen, Hao Lyu, Tu Li, Xian Wei Su, Chi Kwan Leung, Mark Zhi Qiang Xiong, Wai Sang Poon, Ye-Feng Cai, Gang Lu, Wai-Yee Chan, Li-Xin Wang. Study of the association between gait variability and gene expressions in a mouse model of transient focal ischemic stroke. International Journal of Neuroscience 
Sivareddy Kotla, Nhat-Tu Leb, Hang Thi Vua, Kyung Ae Koa, Young Jin Gia, Tamlyn N. Thomasa, Carolyn Giancursioa, Aldos J. Lusisc, John P. Cookeb, Keigi Fujiwaraa, Jun-ichi Abea. Endothelial senescence-associated secretory phenotype (SASP) is regulated by Makorin-1 ubiquitin E3 ligase. Metabolism Journal
Carlos G. Gonzalez, Stephanie K. Tankou, Laura M. Cox, Ellen P. Casavant, Howard L. Weiner, Joshua E. Elias. Latent-period stool proteomic assay of multiple sclerosis model indicates protective capacity of host-expressed protease inhibitors. Scientific Reports 
Sergi Aranda, Anna Alcaine-Colet, Enrique Blanco, Eva Borràs, Claire Caillot, Eduard Sabidó, Luciano Di Croce. Chromatin capture links the metabolic enzyme AHCY to stem cell proliferation Sciences Advances
Stacy L. Sell , Deborah R. Boone , Harris A. Weisz, Cesar Cardenas, Hannah E. Willey, Ian J. Bolding, Maria-Adelaide Micci, Michael T. Falduto, Karen E. O. Torres, Douglas S. DeWitt, Donald S. Prough, Helen L. Hellmich. MicroRNA profiling identifies a novel compound with antidepressant properties. PLOS
Anders Etzerodt, Kyriaki Tsalkitzi, Maciej Maniecki, William Damsky, Marcello Delfini, Elodie Baudoin, Morgane Moulin, Marcus Bosenberg, Jonas Heilskov Graversen, Nathalie Auphan-Anezin, Søren Kragh Moestrup, Toby Lawrence. Specific targeting of CD163+ TAMs mobilizes inflammatory monocytes and promotes T cell–mediated tumor regression. Journal of Experimental Medicine
Ram C. Shankaraiah, Elisa Callegari, Paola Guerriero, Alessandro Rimessi, Paolo Pinton, Laura Gramantieri, Enrico M. Silini, Silvia Sabbioni, Massimo Negrini. Metformin prevents liver tumourigenesis by attenuating fibrosis in a transgenic mouse model of hepatocellular carcinoma. Nature
Malgorzata Pienkowska, Sanaa Choufani, Andrei L. Turinsky, Tanya Guha, Diana M. Merino, Ana Novokmet, Michael Brudno, Rosanna Weksberg, Adam Shlien, Cynthia Hawkins, Eric Bouffet, Uri Tabori, Richard Gilbertson, Jonathan L. Finlay, Nada Jabado, Christian Thomas, Martin Sill, David Capper, Martin Hasselblatt, David Malkin. DNA methylation signature is prognostic of choroid plexus tumor aggressiveness. Clinical Epigenetics
Catherine Sarret, Zahra Ashkavand, Evan Paules, Imen Dorboz, Peter Pediaditakis,Nature Susan Sumner, Eléonore Eymard-Pierre, Christine Francannet, Natalia I. Krupenko, Odile Boespflug-Tanguy, Sergey A. Krupenko. Deleterious mutations in ALDH1L2suggest a novel cause for neuro-ichthyotic syndrome. Nature
Bayat, Ardeshir, Sebastian, Anil. Method of Promoting Nerve Regeneration Using Electrical Stimulation. United States Patent Application 
Anders Etzerodt, Kyriaki Tsalkitzi, Maciej Maniecki, William Dam, Marcello Delfini, Elodie Baudoin, Morgane Moulin, Marcus Bosenberg, Jonas Heilskov Graversen, Nathalie Auphan-Anezin, Søren Kragh Moestrup, Toby Lawrence. Specific targeting of CD163+ TAMs mobilizes inflammatory monocytes and promotes T cell–mediated tumor regression. Journal of Experimental Medicine
Catherine Sarret, Zahra Ashkavand, Evan Paules, Imen Dorboz, Peter Pediaditakis, Susan Sumner, Eléonore Eymard-Pierre, Christine Francannet, Natalia I. Krupenko, Odile Boespflug-Tanguy, Sergey A. Krupenko. Deleterious mutations in ALDH1L2suggest a novel cause for neuro-ichthyotic syndrome. Nature
Ying Chena, Soumen K.Mannab, Srujana Gollac, Kristopher W.Krauszc, Yan Caic, Rolando Garcia-Miliand, Tanushree Chakrabortyb, Joyeeta Chakrabortye, Raghunath Chatterjeee, David C.Thompsonf, Frank J.Gonzalezc, Vasilis Vasilioua. Glutathione deficiency-elicited reprogramming of hepatic metabolism protects against alcohol-induced steatosis. Free Radical Biology and Medicine
Girmay Desalegn, Oliver Pabst. Inflammation triggers immediate rather than progressive changes in monocyte differentiation in the small intestine. Nature
Alexandra Ingendoh‐Tsakmakidis, Carina Mikolai, Andreas Winkel, Szymon P. Szafrański, Christine S. Falk, Angela Rossi, Heike Walles, Meike Stiesch. Commensal and pathogenic biofilms differently modulate peri‐implant oral mucosa in an organotypic model. Cellular Microbiology 
Jakob Hofvander, Florian Puls, Nischalan Pillay, Christopher D Steele, Adrienne M Flanaga, Linda Magnusson, Jenny Nilsson, Fredrik Mertens. Undifferentiated pleomorphic sarcomas with PRDM10 fusions have a distinct gene expression profile. The Journal of Pathology
M. T. Siu, D. T. Butcher, A. L. Turinsky, C. Cytrynbaum, D. J. Stavropoulos, S. Walker, O. Caluseriu, M. Carter, Y. Lou, R. Nicolson, S. Georgiades, P. Szatmari, E. Anagnostou, S. W. Scherer, S. Choufani, M. Brudno, R. Weksberg. Functional DNA methylation signatures for autism spectrum disorder genomic risk loci: 16p11.2 deletions and CHD8 variants. BMC Port of Springer Nature 
Jochem H. Bernink, Yoichiro Ohne, Marcel B. M. Teunissen, Jingya Wang, Jincheng Wu, Lisette Krabbendam, Christine Guntermann, Richard Volckmann, Jan Koster, Sophie van Tol, Ivan Ramirez, Yashaswi Shrestha, Menno A. de Rie, Hergen Spits, Xavier Romero Ros, Alison A. Humbles. c-Kit-positive ILC2s exhibit an ILC3-like signature that may contribute to IL-17-mediated pathologies. Nature Immunology 
Mariana Valente, Tatiana Pinho Resende, Diana Santos Nascimento, Odile Burlen-Defranoux, Francisca Soares-da-Silva, Benoit Dupont, Ana Cumano, Perpétua Pinto-do-Ó. Mouse HSA+ immature cardiomyocytes persist in the adult heart and expand after ischemic injury. PLOS Biology
Adam Stenman, Jan Zedenius, Carl Christofer Juhlin. Retrospective application of the pathologic tumor-node-metastasis classification system for pheochromocytoma and abdominal paraganglioma in a well characterized cohort with long-term follow-up. Surgery
Birgitte Bertelsen, Ida Viller Tuxen, Christina Westmose Yde, Migle Gabrielaite, Mathias Husted Torp, Savvas Kinalis, Olga Oestrup, Kristoffer Rohrberg, Iben Spangaard, Eric Santoni-Rugiu, Karin Wadt, Morten Mau-Sorensen, Ulrik Lassen, Finn Cilius Nielsen. High frequency of pathogenic germline variants within homologous recombination repair in patients with advanced cancer. Genomic Medicine
Noraidah Masir, Ariz Akhter, Tariq M Roshan, Chandramaya Sabrina Florence, Faridah Abdul-Rahman, Nor Rafeah Tumian, Phang Kean-Chang, Ghaleb Elyamany, Meer-Taher Shabani-Rad, Adnan Mansoor. Diffuse large B-cell lymphoma in Southeast Asian cohort: expression patterns of B-cell receptor (BCR) repertoire and its linkage with molecular subtypes and response to R-CHOP therapy. Journal of Clinical Pathology
Mahra Nourbakhsh, Adnan Mansoor, Konstantin Koro, Qingrun Zhang, Parham Minoo. Expression Profiling Reveals Involvement of WNT Pathway in the Malignant Progression of Sessile Serrated Adenomas. Science Direct
Kirstin Hoff, Marta Lemme, Anne-Karin Kahlert, Kerstin Runde, Enrique Audain, Dorit Schuster, Jens Scheewe, Tim Attmann, Thomas Pickardt, Almuth Caliebe, Reiner Siebert, Hans-Heiner Kramer, Hendrik Milting, Arne Hansen, Ole Ammerpohl, Marc-Phillip Hitz. DNA methylation profiling allows for characterization of atrial and ventricular cardiac tissues and hiPSC-CMs. Clinical Epigenetics
Kelvin H. M. Kwok, Mikael Rydén, Daniel P. Andersson, Gallic Beauchef,Christelle Guere, Katell Vie, Otto Bergman, Veroniqa Lundbäck, Peter Arner, Ingrid Dahlman. Prospective analyses of white adipose tissue gene expression in relation to long-term body weight changes. International Journal of Obesity 
Lili Yu, Kai-yuan Ji, Jian Zhang, Yanxia Xu, Yue Ying, Taoyi Mai, Shuxiang Xu, Qian-bing Zhang, Kai-tai Yao, Yang Xu. Core pluripotency factors promote glycolysis of human embryonic stem cells by activating GLUT1 enhancer. Protein Cell
Adriana Bozzi, Nazish Sayed, Elena Matsa, Gabriele Sass, Evgenios Neofytou, Karl V. Clemons, Rodrigo Correa-Oliveira, David A. Stevens, and Joseph C. Wu. Using Human Induced Pluripotent Stem Cell-Derived Cardiomyocytes as a Model to Study Trypanosoma cruzi Infection. Research Gate
Anna Zychlinsky Scharff, Matthieu Rousseau, Livia Lacerda Mariano, Tracy Canton, Camila Rosat Consiglio, Matthew L Albert, Magnus Fontes, Darragh Duffy, Molly A Ingersoll. Sex differences in IL-17 contribute to chronicity in male versus female urinary tract infection. Pastuer
Belghit, Ikram, Lock, Erik-Jan, Fumière, Olivier, Lecrenier, Marie-Caroline, Renard, Patricia, Dieu, Marc, Berntssen, Marc H G, Palmblad, Magnus, Rasinger, Josef D. Species-Specific Discrimination of Insect Meals for Aquafeeds by Direct Comparison of Tandem Mass Spectra. Université de NAMUR
Adriana Bozzi, Nazish Sayed, Elena Matsa, Gabriele Sass, Evgenios Neofytou, Karl V.Clemons, Rodrigo Correa-Oliveira, David A.Stevens, Joseph C.Wu. Using Human Induced Pluripotent Stem Cell-Derived Cardiomyocytes as a Model to Study Trypanosoma cruzi Infection. Stem Cell Report
Maria T. Grinde, Bylgja Hilmarsdottir, Hanna Maja Tunset, Ida Marie Henriksen, Jana Kim, Mads H. Haugen, Morten Beck Rye, Gunhild M. Mælandsmo, Siver A. Moestue. Glutamine to proline conversion is associated with response to glutaminase inhibition in breast cancer. Biomedcentral
Johanna Egelkamp, Evgeny Chichelnitskiy, Jenny F. Kühne, Franziska Wandrer, Kerstin Daemen, Jana Keil, Jan Hinrich Bräsen, Jessica Schmitz, Ramon Bellmàs‐Sanz, Susanne Iordanidis, Katherina Katsirntaki. Back signaling of HLA class I molecules and T/NK cell receptor ligands in epithelial cells reflects the rejection‐specific microenvironment in renal allograft biopsies. Wiley Online Library
Kevin Hake, Ali Akhdar, Christine Neudörfl, Hermann Haller, Cornelia Blume, Christine S. Falk. Back signaling of HLA class I molecules and T/NK cell receptor ligands in epithelial cells reflects the rejection‐specific microenvironment in renal allograft biopsies. Wiley Online Library
Tim Lindberg, Andy Forreryd, Ola Bergendorff, Malin Lindstedt, Kathrin S.Zeller. In vitro assessment of mechanistic events induced by structurally related chemical rubber sensitizers. Science Direct
Karim H. Saba MSc, Louise Cornmark PhD, Marianne Rissler MSc, Thoas Fioretos MD PhD, Kristina Åström MD PhD, Felix Haglund MD PhD,Andrew E. Rosenberg MD, Otte Brosjö MD PhD, Karolin H. Nord PhD. Genetic profiling of a chondroblastoma‐like osteosarcoma/malignant phosphaturic mesenchymal tumor of bone reveals a homozygous deletion of CDKN2A, intragenic deletion of DMD and a targetable FN1‐FGFR1 gene fusion. Online Library
Lindsey A. Burnett, Marianna Alperin, Francesca Sesillo Boscolo, Ms. Michelle Wong, Louise C. Laurent. Uncovering Changes in Proteomic Signature of Rat Pelvic Floor Muscles in Pregnancy. The American Journal of Obstetrics and Gynecology
D. Sinkeviciute, C. Porcelli, A. Aspberg, P. Onnerfjord, A.-C. Bay-Jensen. Characterization of the IL-17 effect on articular cartilage in a translational model. An explorative study. Osteoarthritis and Cartilage 
E. Folkesson, A. Turkiewicz, V. Hughes, N. Ali, J. Tjörnstrand, P. Önnerfjord, M. Englund. Mapping the protein distribution in zones of the healthy human medial meniscus body. Osteoarthritis and Cartilage 
Martin S. Staege, Alexander Emmer. Endogenous viral elements – links between autoimmunity and cancer? Frontiers
Imen Belgacem, Sonia Pangallo, Ahmed Abdelfattah, Flora V. Romeo, Santa O. Cacciola, Maria G. Li Destri Nicosia, Gabriele Ballistreri, Leonardo Schena. Transcriptomic Analysis of Orange Fruit Treated with Pomegranate Peel Extract (PGE). PLANTS
Anastasia Meshcheryakovaa, Martin Svobodaa, Markus Jaritzb, Felicitas Mungenasta, Martina Salzmanna, Dietmar Pilsc, Dan Cacsire Castillo-Tongd, Gudrun Hagere, Andrea Wolfd, Elena Ioana, Braicuf Jalid Sehoulif, Sandrina LambrechtsgIgnace Vergoteg, Sven Mahnerh, Peter Birneri, Philip Zimmermannj, David N.Brindleyk, Georg Heinzec, Diana Mechtcheriakovaa. Interrelations of Sphingolipid and Lysophosphatidate Signaling With Immune System in Ovarian Cancer. Science Direct
Pingting Zhou, Yanyan Li, Bo Li, Meichao Zhang, Yuanhua Liu, Yuan Yao, Dong Li. NMIIA promotes tumor growth and metastasis by activating the Wnt/β-catenin signaling pathway and EMT in pancreatic cancer. Nature Research
Christopher G. Németh, Christoph Röcken, Reiner Siebert, Jörg Wiltfang, Ole Ammerpohl, Volker Gassling. Recurrent chromosomal and epigenetic alterations in oral squamous cell carcinoma and its putative premalignant condition oral lichen planus. PLOS org
Vidal Yucha, Sarah E.Development of a complex, full thickness, in vitro human skin tissue with neuronal and immune components. ProQuest
Srimeenakshi Srinivasan, Ashish Yeri Pike, See Cheah, Allen Chung, Kirsty Danielson, Peter De Hoff, Justyna Filant, Clara D. Laurent, Lucie D. Laurent, Rogan Magee, Courtney Moeller, Venkatesh L.Murthy, Parham Nejad, Anu Paul, Isidore Rigoutsos, Rodosthenis Rodosthenous, Ravi V.Shah, Bridget Simonson, Louise C.Laurent. Small RNA Sequencing across Diverse Biofluids Identifies Optimal Methods for exRNA Isolation. CellPress
Deborah R. Boone, Harris A. Weisz, Hannah E. Willey, Karen E. O. Torres, Michael T. Falduto, Mala Sinha, Heidi Spratt, Ian J. Bolding, Kathea M. Johnson, Margaret A. Parsley, Douglas S. DeWitt, Donald S. Prough, Helen L. Hellmich. Traumatic brain injury induces long-lasting changes in immune and regenerative signaling. PLOS
Wei Xu, Dylan E. Cherrier, Sylvestre Chea, Christian Vosshenrich, Nicolas Serafini, Maxime Petit, Pentao Liu, Rachel Golub, James P.Di Santo. An Id2RFP-Reporter Mouse Redefines Innate Lymphoid Cell Precursor Potentials. Immunity
Sarah I. Landau, Xiaojia Guo, Heino Velazquez, Richard Torres, Eben Olson, Rolando Garcia-Milian, Gilbert W. Moeckel, Gary V. Desir, Robert Safirstein. Regulated necrosis and failed repair in cisplatin-induced chronic kidney disease. Kidney International
Ziad Al Nabhani, Sophie Dulauroy, Rute Marques, Clara Cousu, Shahed Al Bounny, François Déjardin, Tim Sparwasser, Marion Bérard, Nadine Cerf-Bensussan, Gérard Eberl. A Weaning Reaction to Microbiota Is Required for Resistance to Immunopathologies in the Adult. CellPress
Sergi Aranda, Anna Alcaine-Colet, Enrique Blanco, Eva Borràs, Claire Caillot, Eduard Sabidó, Luciano Di Croce. Chromatin capture links the metabolic enzyme AHCY to stem cell proliferation. Science Advances
H. L. Smith, A. Stevens, B. Minogue, S. Sneddon, L. Shaw, L. Wood, T. Adeniyi, H. Xiao, P. Lio, S. J. Kimber, D. R. Brison. Systems based analysis of human embryos and gene networks involved in cell lineage allocation. BMC Genomics
Marion Chapellier, Pablo Peña-Martínez, Ramprasad Ramakrishnan, Mia Eriksson, Mehrnaz Safaee-Talkhoncheh, Christina Orsmark Pietras, Henrik Lilljebjörn, Carl Högberg, Anna Hagström-Andersson, Thoas Fioretos, Jonas Larsson, Marcus Järås. Arrayed Molecular Barcoding Identifies TNFSF13. As A Positive Regulator Of Acute Myeloid Leukemia-Initiating Cells. Haematologica
Christian Fougner, Helga Bergholtz, Raoul Kuiper, Jens Henrik Norum, Therese, Sørlie. Claudin-low-like mouse mammary tumors show distinct 3 transcriptomic patterns uncoupled from genomic drivers. BioRxiv, 2019
Yongjun Sui, George K. Lewis, Yichuan Wang, Kurt Berckmueller, Blake Frey, Amiran Dzutsev, Diego Vargas-Inchaustegui, Venkatramanan Mohanram, Thomas Musich, Xiaoying Shen, Anthony DeVico, Timothy Fouts, David Venzon, James Kirk, Robert C. Waters, James Talton, Dennis Klinman, John Clements, Georgia D. Tomaras, Genoveffa Franchini, Marjorie Robert-Guroff, Giorgio Trinchieri, Robert C. Gallo and Jay A. Berzofsky. Mucosal vaccine efficacy against intrarectal SHIV is independent of anti-Env antibody response The Journal of Clinical Investigation
Ying Chena, Srujana Gollab, Rolando Garcia-Milianc, David C.Thompsond, Frank J.Gonzalezb, Vasilis Vasilioua. Hepatic metabolic adaptation in a murine model of glutathione deficiency. Chemico-Biological Interactions
Shahnaz Anne Vinta Fard .The Effect of Maternal Vitamin B12 Status in Combination with High Folate Status on Gene- specific DNA Methylation in Cord Blood Mononuclear Cells. ProQuest
Céline Cousin, Marine Oberkampf, Tristan Felix, Pierre Rosenbaum, Robert Weil, Sylvie Fabrega, Valeria Morante, Donatella Negri, Andrea Cara, Gilles Dadaglio, Claude Leclerc. Persistence of Integrase-Deficient Lentiviral Vectors Correlates with the Induction of STING-Independent CD8+ T Cell Responses. Cell Reports
S Notararigo, J E Viñuela Roldán, M Abanades-Tercero, J E Dominguez-Munoz, M Barreiro-de Acosta. P062 Differences in immune cell population subsets in inflammatory bowel disease patients under anti-TNF treatment. Journal of Crohn's and Colitis
Rebecca Sian Lawson. The pancreatic β-cell zinc response to chronic stimulation and extracellular zinc depletion. King's College London 
Mariana Valente, Tatiana Pinho Resende, Diana Santos Nascimento, Odile Burlen-Defranoux, Benoit Dupont, Ana Cumano, Perpetua Pinto-do-O.HSA+ immature cardiomyocytes persist in the adult heart and expand after ischemic injury. Biorxiv 
Francesco Nicoli, Laura Papagno, Justin J. Frere, Mariela Pires Cabral-Piccin, Emmanuel Clave, Emma Gostick, Antoine Toubert, David A. Price, Antonella Caputo, Victor Appay. Frontiers in Immunology
2018
Sarah E. Vidal Yucha, Kasey A. Tamamoto, Hanh Nguyen, Dana M. Cairns, David L. Kaplan. Human Skin Equivalents Demonstrate Need for Neuro‐Immuno‐Cutaneous System. Advanced Biosystems
Testoni Barbara, Lebossé Fanny, Scholtes Caroline, Berb Françoise, Miaglia Clothilde, Subic Miroslava, Loglio Alessandro, Facchetti Floriana, Lampertico Pietro, Levrero Massimo, Zoulim Fabien. Serum Hepatitis B core-related antigen (HBcrAg) correlates with covalently-closed circular DNA transcriptional activity in chronic hepatitis B patients. Journal of Hepatology
Carin Ru Shan Siowa, Denyse Shuwen Tanga, Paul Wan Sia Henga, Lai Wah Chana. Probing the impact of HPMC viscosity grade and proportion on the physical properties of co-freeze-dried mannitol-HPMC tableting excipients using multivariate analysis methods. International Journal of Pharmaceutics
Mania Ackermann, Henning Kempf, Miriam Hetze, Christina Hesse, Anna Rafiei Hashtchin, Kerstin Brinkert, Juliane Wilhelmine Schott, Kathrin Haake, Mark Philipp Kühnel, Silke Glage, Constanca Figueiredo, Danny Jonigk, Katherina Sewald, Axel Schambach, Sabine Wronski, Thomas Moritz, Ulrich Martin, Robert Zweigerdt, Antje Munderm, Nico Lachmann. Bioreactor-based mass production of human iPSCderived macrophages enables immunotherapies against bacterial airway infection. Nature Communications
Günaj Rakipovski PhD, Bidda Rolin DVM, Jane Nøhr PhD, Ib Klewe PhD, Klaus S. Frederiksen PhD, Robert Augustin PhD, Jacob Hecksher-Sørensen PhD, Camilla Ingvorsen PhD, Joseph Polex-Wolf PhD, Lotte Bjerre Knudsen DMS. The GLP-1 Analogs Liraglutide and Semaglutide Reduce Atherosclerosis in ApoE−/− and LDLr−/− Mice by a Mechanism That Includes Inflammatory Pathways. JACC: Basic to Translational
Xuzhang Lu, Fan Xiaolong, Jia Zhuxia, He Jinyuan and Cai Xiaohui. Predicting Treatment Response and Survival of Multiple Myeloma with the Xbp-1 Co-Expression Gene Module. Blood
Lydie Morel, Yuqin Men, Ming S. R. Chiang, Yang Tian, Shijie Jin, Julia Yelick, Haruki Higashimori, Yongjie Yan. Intracortical astrocyte subpopulations defined by astrocyte reporter Mice in the adult brain. Glia                                                                   
Daniela Weiskopf and Alessandro Sette Vijayanand, Eva Harris, Andrew K. Falconar, Esper Kallas, M. de Silva, Michael Busch, Bjoern Peters, Pandurangan Durbin, Michael J. Ricciardi, Julie E. Ledgerwood, Aravinda Mars Stone, Phillip J. Norris, Claudia M. E. Romero, Anna de Silva, Lakshmanane Premkumar, Matthew H. Collins, Sandy L. Rosales, Grégory Seumois, John Sidney, Aruna D. Alba Grifoni, Priscilla Costa-Ramos, John Pham, Yuan Tian. Cutting Edge: Transcriptional Profiling Reveals Multifunctional and Cytotoxic Antiviral Responses of Zika Virus - Specific CD8 T Cells. The Journal of Immunology
Souren Mkrtchian, Kian Leong Lee, Jessica Kåhlin, Anette Ebberyd, Lorenz Poellinger, Malin Jonsson Fagerlund, Lars I. Eriksson. Hypoxia Regulates MicroRNA Expression in the Human Carotid Body. Arterial Chemoreceptors
Omid Madadi-Sanjani, Joachim F.Kuebler, Stephanie Dippel, Anna Gigina, Christine S.Falk, Gertrud Vieten, Claus Petersen, Christian Klemanna. Long-term outcome and necessity of liver transplantation in infants with biliary atresia are independent of cytokine milieu in native liver and serum. Cytokine
Julia Vogt, Rabea Wagener, Manuel Montesinos‐Rongen, Ole Ammerpohl, Werner Paulus, Martina Deckert, Reiner Siebert. Array‐based profiling of the lymphoma cell DNA methylome does not unequivocally distinguish primary lymphomas of the central nervous system from non‐CNS diffuse large B‐cell lymphomas. Genes, Chromosomes and Cancer 
Linda Holmquist Mengelbier, Simon Lindell‐Munther, Hiroaki Yasui, Caroline Jansson, Javanshir Esfandyari, Jenny Karlsson, Kimberly Lau, Chi‐chung Hui, Daniel Bexell, Sevan Hopyan, David Gisselsson. The Iroquois homeobox proteins IRX3 and IRX5 have distinct roles in Wilms tumour development and human nephrogenesis. The Journal of Pathology
James P. Bennett, Jr. and Paula M. Keeney. RNA Sequencing of Parkinson's Ventral Midbrain to Estimate Gene Expression Reveals Marked Heterogeneity and GADD45A as a Potential Therapeutic Target. Neurodegeneration Therapeutics
Yun-Ruei Kao, Jiahao Chen, Swathi-Rao Narayanagari, Tihomira I. Todorova, Maria M. Aivalioti, Mariana Ferreira, Pedro M. Ramos, Celine Pallaud, Ioannis Mantzaris, Aditi Shastri, James B. Bussel, Amit Verma, Ulrich Steidl, Britta Will. Thrombopoietin receptor–independent stimulation of hematopoietic stem cells by eltrombopag. Science Translational Medicine
Ougaard, Sembach, Kvist, Tonnesen, Frederiksen, Egfjord. Jensen, Galsgaard. Temporal Regulation of Glomerular and Cortical Tubulointerstitial Genes Involved in the Development of Nephrotoxic Serum Nephritis. nephron
Younghyun Lee, Monica Pujol Canadell, Igor Shuryak, Jay R. Perrier, Maria Taveras, Purvi Patel, Antonius Koller, Lubomir B. Smilenov, David J. Brenner, Emily I. Chen, Helen C. Turner. Candidate protein markers for radiation biodosimetry in the hematopoietically humanized mouse model. Nature Scientific reports
Danielle Ahn, Matthew Wickersham , Sebastian Riquelme , Alice Prince. The Effects of IFN-λ on Epithelial Barrier Function Contribute to K. pneumoniae ST258 Pneumonia. ATS Journals 
A. Ljungars, L. Mårtensson, J. Mattsson, M. Kovacek, A.Sundberg, U-C. Tornberg, B. Jansson, N. Persson, V. Kuci Emruli, S. Ek, M. Jerkeman, M. Hansson, G. Juliusson, M. Ohlin, B. Frendéus, I. Teige & M. Mattsson. A platform for phenotypic discovery of therapeutic antibodies and targets applied on Chronic Lymphocytic Leukemia. npj Precision Oncology
Yuan Li, Christoffer Soendergaard, Fredrik Holmberg Bergenheim, David M.Aronoff, Ginger Milne, Lene Buhl Riis, Jakob Benedict Seidelin, Kim B.Jensen, Ole Haagen Nielsen. COX-2–PGE2 Signaling Impairs Intestinal Epithelial Regeneration and Associates with TNF Inhibitor Responsiveness in Ulcerative Colitis. EBioMedicine
Spyridon Megremis , Katarzyna Niespodziana , Clarissa Cabauatan , Paraskevi Xepapadaki , Marek L Kowalski , Tuomas Jartti , Claus Bachert , Susetta Finotto , Peter West , Sofia Stamataki , Anna Lewandowska-Polak. Rhinovirus Species-Specific Antibodies Differentially Reflect Clinical Outcomes in Health and Asthma. ATS Journals 
Ikram Belghit, Josef D. Rasinger, Svenja Heesch, Irene Biancarosa, Nina Liland, Bente Torstensen, Rune Waagbø, Erik-Jan Lock, Christian G. Bruckner. In-depth metabolic profiling of marine macroalgae confirms strong biochemical differences between brown, red and green algae. Algal Research
Adele Mucci, Elena Lopez- Rodriguez, Miriam Hetzel, Serena Liu, Takuji Suzuki, Christine Happle, Mania Ackermann, Henning Kempf, Roman Hillje, Jessica Kunkiel, Ewa Janosz, Sebastian Brennig, Silke Glage, Jens P.Bankstahl, Sabine Dettmer, Thomas Rodt, Gudrun Gohring, Bruce Trapnell, Gesine Hansen, Cole Trapnell, Lars Knudsen, Nico Lachmann, Thomas Moritz. iPSC-Derived Macrophages Effectively Treat Pulmonary Alveolar Proteinosis in Csf2rb-Deficient Mice. Cell Press
Laura E. Ratcliffe, Irina Vázquez Villaseñor, Luke Jennings, Paul R.Heath, Heather Mortiboys, Aurelie Schwartzentruber, Evangelia Karyka, Julie E. Simpson, Paul G. Ince, Claire J. Garwood, Stephen B.Wharton. Loss of IGF1R in Human Astrocytes Alters Complex I Activity and Support for Neurons. Neuroscience 
Nga Thi Phan, Meriadeg Ar Gouilh, Juliette Paireau, Loan Phuong Do,  Justine Cheval, Nghia Duy Ngu, Charles Hébert, Tuan Hai Nguyen, Olivier Lortholary, Laura Tondeur, Jean-Claude Manuguerra, Robert Barouki, Johannes Sander, Nils Janzen, Hien Tran Nguyen, Paul T. Brey, Arnaud Fontanet, Marc Eloit. Hypoglycemic Toxins and  Enteroviruses as Causes  of Outbreaks of Acute Encephalitis-Like Syndrome in  Children, Bac Giang Province, Northern Vietnam. Emerging Infectious Diseases   
Solomon Owusu Sekyere, Bernhard Schlevogt, Friederike Mettke , Mohammad Kabbani, Katja Deterding, Thomas Christian Wirth, Arndt Vogel, Michael Peter Manns, Christine Susanne Falk, Markus Cornberg, Heiner Wedemeyer. HCC Immune Surveillance and Antiviral Therapy of Hepatitis C Virus Infection. Karger
Shahnaz Anne Vinta Fard. The Effect of Maternal Vitamin B12 Status in Combination with High Folate Status on Gene- Specific DNA Methylation in Cord Blood Mononuclear Cells. University of Toronto 
Tinhinane Fali,  Véronique Fabre-Mersseman,  Takuya Yamamoto, Charles Bayard,  Laura Papagno,  Solène Fastenackels,  Rima Zoorab, Richard A. Koup, Jacques Boddaert, Delphine Sauce, and Victor Appay. Elderly human hematopoietic progenitor cells express cellular senescence markers and are more susceptible to pyroptosis. JCI Insight 
E.M. Matz, L.D. Dou, Y.Z. Zhang, R.T. Terlecki, A.A. Atala, J.J. Jackson. 322 Stem cell conditioned media profiles and potential uses in erectile dysfunction. The Journal of Sexual Medicine 
S.W. Lee, M.R. Chae, S.J. Kang, D.H. Han, H.H. Sung, J.D. Chung, C.I. Choi, Y.H. Choi, B.R. Choi, J.K. Park. 324 Characterization and functional roles of Kv7 Channels in corpus cavernosum smooth muscle. The Journal of Sexual Medicine 
Kristina B. V. Døssing, Christina Kjær, Jonas Vikeså, Tina Binderup, Ulrich Knigge, Michael D. Culler, Andreas Kjær, Birgitte Federspiel and Lennart Friis-Hansen. Somatostatin Analogue Treatment Primarily Induce miRNA Expression Changes and Up-Regulates Growth Inhibitory miR-7 and miR-148a in Neuroendocrine Cells. Genes
Sebastian Marwitz, Lena Heinbockel, Swetlana Scheufele, Christian Kugler, Martin Reck, Klaus F. Rabe, Sven Perner, Torsten Goldmann, Ole Ammerpohl. Fountain of youth for squamous cell carcinomas? On the epigenetic age of NSCLC and corresponding tumor‐free lung tissues. International Journal Of Cancer 
Ruby Alonso, Héloïse Flament, Sébastien Lemoine, Christine Sedlik, Emanuel Bottasso, Isabel Péguillet, Virginie Prémel, Jordan Denizeau, Marion Salou, Aurélie Darbois, Nicolás Gonzalo Núñez, Benoit Salomon, David Gross, Eliane Piaggio & Olivier Lantz. Induction of anergic or regulatory tumor-specific CD4+ T cells in the tumor-draining lymph node. Nature communications
Yongjun Sui, Amiran Dzutsev, David Venzon, Blake Frey, Vishal Thovarai, Giorgio Trinchieri & Jay A. Berzofsky. Influence of gut microbiome on mucosal immune activation and SHIV viral transmission in naive macaques. Nature MucosalImmunology
Peter Arner, Daniel P.Andersson, Jesper Bäckdahl, Ingrid Dahlman, Mikael Rydén. Weight Gain and Impaired Glucouse Metabolism in Women Are Predicted by Inefficient Subcutaneous Fat Cell Lipolysis. Cell Metabolism 
Annette Bernhard, Josef D.Rasinger, Helene Wisløff, Øyvor Kolbjørnsen, Lene Secher Myrmel, Marc H.G.Berntssen, Anne-Katrine Lundebye, Robin Ørnsrud, Lise Madsen. Subchronic dietary exposure to ethoxyquin dimer induces microvesicular steatosis in male BALB/c mice. Food and Chemical Toxicology 
Fekadu Yadetie, Xiaokang Zhang, Eileen Marie Hanna, Libe Aranguren Abadía, Marta Eide, Nello Blaser, Morten Brun, Inge Jonassen, Anders Goksøyr, Odd André Karlsen. RNA-Seq analysis of transcriptome responses in Atlantic cod (Gadus morhua) precision-cut liver slices exposed to benzo[a]pyrene and 17α-ethynylestradiol. Aquatic Toxicology 
Marine Oberkampf, Camille Guillerey, Juliette Mouriès, Pierre Rosenbaum, Catherine Fayolle, Alexandre Bobard, Ariel Savina, Eric Ogier-Denis, Jost Enninga, Sebastian Amigorena, Claude Leclerc & Gilles Dadaglio. Mitochondrial reactive oxygen species regulate the induction of CD8+ T cells by plasmacytoid dendritic cells. Nature communications 
Sumihiko Hagita, Maximillian A. Rogers, Tan Pham, Jennifer R. Wen, Andrew K. Mlynarchik, Masanori Aikawa & Elena Aikawa. Transcriptional control of intestinal cholesterol absorption, adipose energy expenditure and lipid handling by Sortilin. Nature Scientific Reports 
Carolina Tropini, Eli Lin Moss, Bryan Douglas Merrill, Ami Siddharth Bhatt, Kerwyn Casey Huang, Justin Laine Sonnenburg. Transient Osmotic Perturbation Causes Long-Term Alteration to the Gut Microbiota. Cell Press
Swati Dey, Deeptankar DeMazumder, Agnieszka Sidor, D B Foster, Brian O'Rourke. Mitochondrial ROS Drive Sudden Cardiac Death and Chronic Proteome Remodeling in Heart Failure. Circulation Research 
Katarzyna Niespodziana, Katarina Stenberg-Hammar, Spyridon Megremis, Clarissa R. Cabauatan, Kamila Napora-Wijata, Phyllis C. Vacal, Daniela Gallerano, Christian Lupinek, Daniel Ebner, Thomas Schlederer, Christian Harwanegg, Cilla Söderhäll, Marianne van Hage, Gunilla Hedlin, Nikolaos G. Papadopoulos & Rudolf Valenta. PreDicta chip-based high resolution diagnosis of rhinovirus-induced wheeze. Nature communications 
J.D.Rasinger, T.S.Carroll, F.Maranghi, R.Tassinari, G.Moracci, I.Altieri, A.Mantovani, A.-K.Lundebye, C.Hogstrand. Low dose exposure to HBCD, CB-153 or TCDD induces histopathological and hormonal effects and changes in brain protein and gene expression in juvenile female BALB/c mice. Reproductive Toxigology 
Roberto Paredes, Marion Schneider, Adam Stevens, Daniel J White, Andrew JK Williamson, Joanne Muter, Stella Pearson, James R Kelly, Kathleen Connors, Daniel H Wiseman, John A Chadwick, Harald Löffler, Hsiang Ying Teng, Simon Lovell, Richard Unwin, Henri J van de Vrugt, Helen Smith, Olga Kustikova, Axel Schambach, Tim C P Somervaille, Andrew Pierce, Anthony D Whetton, Stefan Meyer. EVI1 carboxy-terminal phosphorylation is ATM-mediated and sustains transcriptional modulation and self-renewal via enhanced CtBP1 association. Oxford Academic Nucleic Acids Research 
Francisco J. Aulestia, Isabelle Néant, Jihu Dong, Jacques Haiech, Marie-Claude Kilhoffer, Marc Moreau, Catherine Leclerc. Quiescence status of glioblastoma stem-like cells involves remodelling of Ca2+ signalling and mitochondrial shape. Nature Scientific Reports 
Jieshan Chi,  Qizhi Xie, Jingjing Jia, Xiaoma Liu, Jingjing Sun, Yuanfei Deng, Li Yi. Integrated Analysis and Identification of Novel Biomarkers in Parkinson's Disease. The Frontiers in Neuroscience 
Jianjun Peng, Wei Chen, Jianhui Chen, Yujie Yuan, Jian Zhang, Yulong He. Overexpression of chloride channel-3 predicts unfavorable prognosis and promotes cellular invasion in gastric cancer. Cancer management and research 
Oluwajoba O. Akinjo, Timothy W. Gant and Emma L. Marczylo. Perturbation of microRNA signalling by doxorubicin in spermatogonial, Leydig and Sertoli cell lines in vitro. Royal society of chemistry 
Milad Abolhalaj, David Askmyr, Christina Alexandra Sakellariou, Kristina Lundberg, Lennart Greiff & Malin Lindstedt. Profiling dendritic cell subsets in head and neck squamous cell tonsillar cancer and benign tonsils. Nature Scientific reports 
Kirsty Meldrum, Sarah B. Robertson, Isabella Römer, Tim Marczylo. Lareb S. N. Dean, Andre  Rogers, Timothy W. Gant, Rachel Smith, Terry D. Tetley, Martin O. Leonard.  Cerium dioxide nanoparticles exacerbate house dust mite induced type II airway inflammation. Particle and Fibre Toxicology
Mark R.Lundquist, Marcus D.Goncalves, Ryan M.Loughran, Elite Possik, Tarika Vijayaraghavan, Annan Yang, Chantal Pauli, Archna Ravi, Akanksha Verma, Zhiwei Yang, Jared L.Johnson, Jenny C.Y. Wong, Yilun Ma, Katie Seo Kyoung Hwang, David Weinkove, Nullin Divecha, John M.Asara, Olivier Elemento, Mark A.Rubin, Alec C.Kimmelman, Arnim Pause, Lewis C.Cantley, Brooke M.Emerling. Phosphatidylinositol-5-Phosphate 4-Kinases Regulate Cellular Lipid Metabolism By Facilitating Autophagy. CellPress
G. Aquila, M.B. Morelli, F. Viecele Dalla Sega, F. Fortini, P. Nigro, C. Caliceti, M. Ferrancin, M. Negrini, A. Pannuti, M. Bonora, P. Pinton, R. Ferrari, P. Rizzo. Heart rate reduction with ivabradine in the early phase of atherosclerosis is protective in the endothelium of apoE-Deficient mice. University of Ferrara
Maria M.Mihaylova, Chia-Wei Cheng, Amanda Q.Cao, SuryaTripathi, Miyeko D.Mana, Khristian E.Bauer-Rowe, MontherAbu-Remaileh, Laura Clavain, Aysegul Erdemir, Caroline A.Lewis, Elizaveta Freinkman, Audrey S.Dickey, Albert R.La Spada, Yanmei Huang, George W.Bell, Vikram Deshpande, Peter Carmeliet, Pekka Katajisto, David M.Sabatini, Ömer H.Yilmaz. Fasting Activates Fatty Acid Oxidation to Enhance Intestinal Stem Cell Function during Homeostasis and Aging. CellPress
Jia Lin Er, Pei Ni Goh, Chen Yuan Lee, Ying Jie Tan, Ling-Wei Hii, Chun Wai Mai, Felicia Fei-Lei Chung, Chee-Onn Leong. Identification of inhibitors synergizing gemcitabine sensitivity in the squamous subtype of pancreatic ductal adenocarcinoma (PDAC). Apoptosis 
Eloy Cuadrado, Maartje van den Biggelaar, Sander de Kivit, Yi-yen Chen, Manon Slot, Ihsane Doubal, Alexander Meijer, Rene A.W. van Lier,Jannie Borst, Derk Amsen. Proteomic Analyses of Human Regulatory T Cells Reveal Adaptations in Signaling Pathways that Protect Cellular Identity. Immunity 
Axel Hyrenius-Wittsten, Mattias Pilheden, Helena Sturesson, Jenny Hansson, Michael P. Walsh, Guangchun Song, Julhash U. Kazi, Jian Liu, Ramprasad Ramakrishan, Cristian Garcia-Ruiz, Stephanie Nance, Pankaj Gupta, Jinghui Zhang, Lars Rönnstrand, Anne Hultquist, James R. Downing, Karin Lindkvist-Petersson, Kajsa Paulsson, Marcus Järås, Tanja A. Gruber, Jing Ma, Anna K. Hagström-Andersson. De novo activating mutations drive clonal evolution and enhance clonal fitness in KMT2A-rearranged leukemia. Nature communications 
Almeida-Porada Graça, Rodman Christopher, Kuhlman Bradford, Brudvik Egil, Moon John, George Sunil, Guida Peter, Sajuthi Satria P., Langefeld Carl D., Walker Stephen J., Wilson Paul F., Porada Christopher D. Exposure of the Bone Marrow Microenvironment to Simulated Solar and Galactic Cosmic Radiation Induces Biological Bystander Effects on Human Hematopoiesis. Stem Cells and Development 
Catja Freiburghaus, Venera Kuci Emruli, Angelica Johansson,Christian Winther Eskelund, Kirsten Grønbæk, Roger Olsson, Fredrik Ek, Mats Jerkeman and Sara Ek. Bortezomib prevents cytarabine resistance in MCL, which is characterized by down-regulation of dCK and up-regulation of SPIB resulting in high NF-κB activity. BMC Cancer 
Irina Vázquez-Villaseñor. An in vivo and in vitro study of stress-induced senescence in neurones and its role in neurodegeneration. The University of Sheffield 
Philip G. Murray, Adam Stevens, Chiara De Leonibus, Ekaterina Koledova, Pierre Chatelain, and Peter E. Clayton. Transcriptomics and machine learning predict diagnosis and severity of growth hormone deficiency. JCI Insight 
Qiling Liu, Rongqiang Zhang, Xiang Wang, Peili Wang, Xiaomei Ren, Na Sun, Xiangwen Li, Xinhui Li, Chunxu Hai. Bioinformatic analysis of gene expression profile in prostate epithelial cells exposed to low-dose cadmium. International Journal of Clinical and Experimental Medicine 
António Cruz, Joel P Arrais, Penousal Machado. Interactive and coordinated visualization approaches for biological data analysis. Breifings in Bioinformatics 
Torbjörn Ramqvist, Anders Näsman, Bo Franzén, Cinzia Bersani, Andrey Alexeyenko,Susanne Becker, Linnea Haeggblom, Aeneas Kolev, Tina Dalianis and Eva Munck-Wikland. Protein Expression in Tonsillar and Base of Tongue Cancer and in Relation to Human Papillomavirus (HPV) and Clinical Outcome. International Journal of Molecular Sciences
Sravanth K. Hindupur, Marco Colombi, Stephen R. Fuhs, Matthias S. Matter, Yakir Guri, Kevin Adam, Marion Cornu, Salvatore Piscuoglio, Charlotte K. Y. Ng, Charles Betz, Dritan Liko, Luca Quagliata, Suzette Moes, Paul Jenoe, Luigi M. Terracciano, Markus H. Heim, Tony Hunter, Michael N. Hall. The protein histidine phosphatase LHPP is a tumour suppressor. Nature 
Walderik W. Zomerman, Sabine L.A. Plasschaert, Siobhan Conroy, Frank J. Scherpen, Tiny G.J. Meeuwsen-de Boer, Harm J. Lourens, Sergi Guerrero Llobet, Marlinde J. Smit, Lorian Slagter-Menkema, Annika Seitz, Corrie E.M. Gidding, Esther Hulleman, Pieter Wesseling, Lisethe Meijer, Leon C. van Kempen, Anke van den Berg, Daniël O. Warmerdam, Frank A.E. Kruyt, Floris Foijer, Marcel A.T.M. van Vugt, Wilfred F.A. den Dunnen, Eelco W. Hoving, Victor Guryev, Eveline S.J.M. de Bont, Sophia W.M. Bruggeman. Identification of Two Protein-Signaling States Delineating Transcriptionally Heterogeneous Human Medulloblastoma. Cell Reports 
Steven M. Kornblau, Peter P. Ruvolo, Rui-Yu Wang, V. Lokesh Battula, Elisabeth J. Shpall, Vivian R. Ruvolo, Teresa McQueen, YiHua Qui, Zhihong Zeng, Sherry Pierce, Rodrigo Jacamo, Suk-Young Yoo, Phuong M. Le, Jeffery Sun, Numsen Hail, Marina Konopleva, Michael Andreeff. Distinct protein signatures of acute myeloid leukemia bone marrow-derived stromal cells are prognostic for patient survival. EHA 
Rebeqa Gunnarsson, Sebastian Dilorenzo, Kristina B Lundin-Ström, Linda Olsson, Andrea Biloglav, Henrik Lilljebjörn, Marianne Rissler, Per Wahlberg, Anders Lundmark, Anders Castor, Mikael Behrendtz, Thoas Fioretos, Kajsa Paulsson, Anders Isaksson & Bertil Johansson. Mutation, methylation, and gene expression profiles in dup(1q)-positive pediatric B-cell precursor acute lymphoblastic leukemia. Nature Leukemia 
Rolando Garcia-Milian. Interview Transcripts Data: Data Challenges of Biomedical Researchers in the Age of Omics. Yale University 
Kai K. Lie, Ole K. Tørresen, Monica Hongrø Solbakken, Ivar Rønnestad, Ave Tooming-Klunderud, Alexander J. Nederbragt, Sissel Jentoft and Øystein Sæle. Loss of stomach, loss of appetite? Sequencing of the ballan wrasse (Labrus bergylta) genome and intestinal transcriptomic profiling illuminate the evolution of loss of stomach function in fish. BMC Genomics 
Ziqing Chen, Tea Dodig-Crnković, Jochen M. Schwenk, Sheng-ce Tao. Current applications of antibody microarrays. Clinical Proteomics 
Silvia Escudero, Elma Zaganjor, Susan Lee, Christopher P.Mill, Ann M.Morgan, Emily B.Crawford, Jiahao Chen, Thomas E.Wales, Rida Mourtada, James Luccarelli, Gregory H.Bird, Ulrich Steidl, John R.Engen, Marcia C.Haigis, Joseph T.Opferman, Loren D.Walensky. Dynamic Regulation of Long-Chain Fatty Acid Oxidation by a Noncanonical Interaction between the MCL-1 BH3 Helix and VLCAD. CellPress
Huan He, Indranil Sinha, Rongrong Fan, Lars-Arne Haldosen, Feifei Yan, Chunyan Zhao & Karin Dahlman-Wright. c-Jun/AP-1 overexpression reprograms ERα signaling related to tamoxifen response in ERα-positive breast cancer. Nature Oncogene
Giulia Fregnia, Mathieu Quinodozb, Emely Möllera, Joanna Vuillea, Sabine Gallanda, Carlo Fuscoa, Patricia Martina, Igor Letovaneca, Paolo Proveroc, Carlo Rivoltab, Nicolo Riggia, Ivan Stamenkovica. Reciprocal modulation of mesenchymal stem cells and tumor cells promotes lung cancer metastasis. EBiomedicine
Wang Zhang, Anoop T.Ambikan, Maike Sperk, Robert van Domselaar, Piotr Nowak, Kajsa Noyan, Aman Russom, Anders Sönnerborg, Ujjwal Neogi. Transcriptomics and Targeted Proteomics Analysis to Gain Insights Into the Immune-control Mechanisms of HIV-1 Infected Elite Controllers. EBioMedicine
Marcus D. Goncalves, Seo-Kyoung Hwang, Chantal Pauli, Charles J. Murphy, Zhe Cheng, Benjamin D. Hopkins, David Wu, Ryan M. Loughran, Brooke M. Emerling, Guoan Zhang, Douglas T. Fearon and Lewis C. Cantley. Fenofibrate prevents skeletal muscle loss in mice with lung cancer. PNAS 
Hanif Esmail, Rachel P. Lai, Maia Lesosky, Katalin A. Wilkinson, Christine M. Graham, Stuart Horswell, Anna K. Coussens, Clifton E. Barry, Anne O'Garra and Robert J. Wilkinson. Complement pathway gene activation and rising circulating immune complexes characterize early disease in HIV-associated tuberculosis. PNAS 
Francesca Soncin, Marwa Khater, Cuong To, Donald Pizzo, Omar Farah, Anna Wakeland, Kanaga Arul Nambi Rajan, Katharine K. Nelson, Ching-Wen Chang, Matteo Moretto-Zita, David R. Natale, Louise C. Laurent, Mana M. Parast. Comparative analysis of mouse and human placentae across gestation reveals species-specific regulators of placental development. Development 
Nathan L. Price, Abhishek K. Singh, Noemi Rotllan, Leigh Goedeke, Allison Wing, Alberto Canfrán-Duque, Alberto Diaz-Ruiz, Elisa Araldi, Ángel Baldán, Joao-Paulo Camporez, Yajaira Suárez, Matthew S. Rodeheffer, Gerald I. Shulman, Rafael de Cabo, Carlos Fernández-Hernando. Genetic Ablation of miR-33 Increases Food Intake, Enhances Adipose Tissue Expansion, and Promotes Obesity and Insulin Resistance. Cell Reports
Shirin Elizabeth Khorsandi, Siamak Salehi, Miriam Cortes, Hector Vilca-Melendez, Krishna Menon, Parthi Srinivasan, Andreas Prachalias, Wayel Jassem & Nigel Heaton. An in silico argument for mitochondrial microRNA as a determinant of primary non function in liver transplantation. Nature Scientific reports 
Vasiliki Pelekanoua, Eleftheria Anastasioub, Efstathia Bakogeorgoub, George Notasb, Marilena Kampab, Rolando Garcia-Miliand, Katerina Lavredakib, Eleni Moustoua, Georgia Chinarie, Petroula Arapantonie, Anthony O'Gradyf, Vassilios Georgouliash, Andreas Tsapisb, Efstathios N. Stathopoulosa, Elias Castanasb. Estrogen receptor-alpha isoforms are the main estrogen receptors expressed in non-small cell lung carcinoma. Steroids
Glaesener S, Jaenke C, Habener A, Geffers R, Hagendorff P, Witzlau K, Imelmann E, Kreuger Andreas, Meyer-Bahlburg A. Decreased production of class-switched antibodies in neonatal B cells is associated with increased expression of miR-181b. PLOS One
Sperk M, Zhang W, Nowak P, Neogi U. Plasma soluble factor following two decades prolonged suppressive antiretroviral therapy in HIV-1-positive males: A cross-sectional study. NCBI 
Veena S. Patil, Ariel Madrigal, Benjamin J. Schmiedel, James Clarke, Patrick O'Rourke, Aruna D. de Silva, Eva Harris, Bjoern Peters, Gregory Seumois, Daniela Weiskopf, Alessandro Sette, Pandurangan Vijayanand. Precursors of human CD4+ cytotoxic T lymphocytes identified by single-cell transcriptome analysis. Science Immunology 
Catherine C. Bell, Anita C. A. Dankers, Volker M. Lauschke, Rowena Sison-Young, Roz Jenkins, Cliff Rowe, Chris Goldring, Kevin Park, Sophie Regan, Tracy Walker,  Chris Schofield, Audrey Baze, Alison J. Foster, Dominic Williams, Amy W. M. van de Ven, Frank Jacobs, Jos van Houdt3, Tuula Lähteenmäki, Jan Snoeys, Satu Juhila, Lysiane Richert,  Magnus Ingelman-Sundberg. Comparison of hepatic 2D sandwich cultures and 3D spheroids for long-term toxicity applications: A multi-center study. Toxicological scienceses
2017
Tania Carrillo-Roa, Christiana Labermaier, Peter Weber, David P. Herzog, Caleb Lareau, Sara Santarelli, Klaus V. Wagner, Monika Rex-Haffner, Daniela Harbich, Sebastian H. Scharf, Charles B. Nemeroff, Boadie W. Dunlop, W. Edward Craighead, Helen S. Mayberg, Mathias V. Schmidt, Manfred Uhr, Florian Holsboer, Inge Sillaber, Elisabeth . Binder, Marianne B. Müller. Common genes associated with antidepressant response in mouse and man identify key role of glucocorticoid receptor sensitivity. PLOS
Niklas Landberg, Sofia von Palffy, Maria Askmyr, Henrik Lilljebjörn, Carl Sandén, Marianne Rissler, Satu Mustjoki, Henrik Hjorth-Hansen, Johan Richter, Helena Ågerstam, Marcus Järås, Thoas Fioretos. CD36 defines primitive chronic myeloid leukemia cells less responsive to imatinib but vulnerable to antibody based therapeutic targeting. Haematologica 
Gabriel Beikircher, Walter Pulverer, Manuela Hofner, Christa Noehammer, Andreas Weinhaeusel. Multiplexed and Sensitive DNA Methylation Testing Using Methylation-Sensitive Restriction Enzymes "MSRE-qPCR". DNA Methylation Protocols 
Kanaga Arul Nambi Rajan, Marwa Khater, Francesca Soncin, Donald Pizzo, Matteo Moretto-Zita, Jonathan Pham, Orysya Stus, Pooja Iyer, Veronique Tache, Louise C. Laurent, Mana M. Parast. Sirtuin1 is required for proper trophoblast differentiation and placental development in mice. Placenta Journal 
Paula Savola, Oscar Brück, Thomas Olson, Tiina Kelkka, Markku J. Kauppi, Panu E Kovanen, Soili Kytölä, Tuulikki Sokka-Isler, Thomas P. Loughran, Marjatta Leirisalo-Repo, Satu Mustjoki. Somatic STAT3 Mutations In The Felty Syndrome: An Implication For A Common Pathogenesis With Large Granular Lymphocyte Leukemia. Haematologica 
Linn S. Mamsen, Emil H. Ernst, Rehannah Borup, Agnete Larsen, Rasmus H. Olesen, Erik Ernst, Richard A. Anderson, Stine G. Kristensen, Claus Y. Andersen. Temporal expression pattern of genes during the period of sex differentiation in human embryonic gonads. Scientific Reports 
Hiba Sabra, Molly Brunner, Vinay Mandati, Bernhard Wehrle-Haller, Dominique Lallemand, Anne-Sophie Ribba, Genevieve Chevalier, Philippe Guardiola, Marc R. Block, and Daniel Bouvard. β1 integrin dependent Rac/group I PAK signaling mediates YAP activation of Yes associated protein 1 (YAP1) via NF2/merlin. Journal of Biological Chemistry 
Messner Simon, Fredriksson Lisa, Lauschke Volker M., Roessger Katrin, Escher Claudia, Bober Magdalena, Kelm Jens M., Ingelman-Sundberg Magnus, Moritz Wolfgang. Transcriptomic, Proteomic, and Functional Long-term Characterization of Multicellular Three-Dimensional Human Liver Microtissues. In Vitro Toxicology
Tomasz Ahrends, Aldo Spanjaard, Bas Pilzecker, Nikolina Bąbała, Astrid Bovens, Yanling Xiao, Heinz Jacobs, Jannie Borst. CD4+ T Cell Help Confers a Cytotoxic T Cell Effector Program Including Coinhibitory Receptor Downregulation and Increased Tissue Invasiveness. Immunity
Nathan L. Price, Noemi Rotllan, Alberto Canfrán-Duque, Xinbo Zhang, Paramita Pati, Noemi Arias, Jack Moen, David A. Ford, Ángel Baldán, Yajaira Suárez, Carlos Fernández-Hernando. Genetic Dissection of the Impact of miR-33a and miR-33b during the Progression of Atherosclerosis. Cell Reports 
Darragh Duffy, Vincent Rouilly, Cecile Braudeau, Véronique Corbière, Raouf Djebali, Marie-Noelle Ungeheuer, Regis Josien, Samuel T. LaBrie, Olivier Lantz, Delphine Louis, Eva Martinez-Caceres, Francoise Mascart, Jose G.Ruiz de Morales, Catherine Ottone, Lydia Redjah, Nina Salabert-Le Guen, Alain Savenay, Manfred Schmolz, Matthew L. Albert. Standardized whole blood stimulation improves immunomonitoring of induced immune responses in multi-center study. Clinical Immunology 
Mia Eriksson, Pablo Peña-Martínez, Ramprasad Ramakrishnan, Marion Chapellier, Carl Högberg, Gabriella Glowacki, Christina Orsmark-Pietras, Talía Velasco-Hernández, Vladimir Lj Lazarević, Gunnar Juliusson, Jörg Cammenga, James C. Mulloy, Johan Richter, Thoas Fioretos, Benjamin L. Ebert and Marcus Järås. Agonistic targeting of TLR1/TLR2 induces p38 MAPK-dependent apoptosis and NFκB-dependent differentiation of AML cells. American society of Hematology 
Lindstedt, Malin, Borrebaeck, Carl A. K, Johansson, Henrik, Albrekt, Ann-sofie, Forreryd, Andrew. Analytical Methods and Arrays for Use in the Same. FPO
Tharini A. Selvakumar, Sudeep Bhushal, Ulrich Kalinke, Dagmar Wirth, Hansjörg Hauser, Mario Köster, Mathias W. Hornef. Identification of a Predominantly Interferon-λ-Induced Transcriptional Profile in Murine Intestinal Epithelial Cells. Frontiers in immunology 
Yanling Xiao, Jara Palomero, Joanna Grabowska, Liqin Wang, Iris de Rink, Luuk van Helvert and Jannie Borst. Macrophages and osteoclasts stem from a bipotent progenitor downstream of a macrophage/osteoclast/dendritic cell progenitor. Blood advances
Kathrin S. Zallera, Henrik Johansson, Trine Østergaard Lund, Nanna N.Kristensen, Erwin L.Roggen, Malin Lindstedt. An alternative biomarker-based approach for the prediction of proteins known to sensitize the respiratory tract. Toxicology in Vitro 
Robin Mesnage, Alexia Phedonos, Matthew Arno, Sucharitha Balu, J. Christopher Corton, Michael N. Antoniou. Editor's Highlight: Transcriptome Profiling Reveals Bisphenol A Alternatives Activate Estrogen Receptor Alpha in Human Breast Cancer Cells. Toxicological sciences
Svante Resjö, Maja Brus, Ashfaq Ali, Harold J. G. Meijer, Marianne Sandin, Francine Govers, Fredrik Levander, Laura Grenville-Briggs, Erik Andreasson. Proteomic analysis of Phytophthora infestans reveals the importance of cell wall proteins in pathogenicity. MCP
Berntssen, Sundal, Olsvik, Amlund, Rasinger, Sele, Hamre, Hillestad, Buttle, Ørnsrud. Sensitivity and toxic mode of action of dietary organic and inorganic selenium in Atlantic salmon (Salmo salar). Aquatic Toxicology 
Tobias Ottoa, Sheyla V. Candidoa, Mary S. Pilarza, Ewa Sicinskac, Roderick T. Bronsond, Michaela Bowdene, Iga A. Lachowicza, Kristin Mulrya, Anne Fassla, Richard C. Hana, Emmanuelle S. Jecroisa, and Piotr Sicinskia. Cell cycle-targeting microRNAs promote differentiation by enforcing cell-cycle exit. PNAS
Fikret Rifatbegovic, Christian Frech, M. Reza Abbasi, Sabine Taschner-Mandl, Tamara Weiss, Wolfgang M. Schmidt, Iris Schmidt, Ruth Ladenstein, Inge M. Ambros, Peter F. Ambros. Neuroblastoma cells undergo transcriptomic alterations upon dissemination into the bone marrow and subsequent tumor progression.  International Journal of Cancer 
Rebecca Lawson, Wolfgang Maret, Christer Hogstrand. Expression of the ZIP/SLC39A transporters in β-cells: a systematic review and integration of multiple datasets. BioMed Central
Kshtij Arora, Munita Bal, Angela Shih, Andrea Moy, Lawerence Zukerberg, Ian Brown, Xiuli Liu, Paul Kelly, Esther Oliva, John Mullen, Soomin Ahn, Kyoung-Mee Kim, Vikram Deshpande. Fetal-type gastrointestinal adenocarcinoma: a morphologically distinct entity with unfavourable prognosis. Journal of clinical pathology
Lydie Morel, Ming Sum R. Chiang, Haruki Higashimori, Temitope Shoneye, Lakshmanan K Iyer, Julia Yelick, Albert Tai and Yongjie Yang. Molecular and Functional Properties of Regional Astrocytes in the Adult Brain. Journal of Neuroscience
Ikram Belghit, Josef D. Rasinger, Svenja Heesch, Irene Biancarosa, Nina Liland, Bente Torstensen, Rune Waagbø, Erik-Jan Lock, Christian G. Bruckner. In-depth metabolic profiling of marine macroalgae confirms strong biochemical differences between brown, red and green algae. Science direct
Kean-Chang Phang, Ariz Akhter, Nur Maya Sabrina Tizen, Faridah Abd Rahman, Raja Zahratul Azma, Ghaleb Elyamany, Meer-Taher Shabani-Rad, Noraidah Masir, Adnan Mansoor. Comparison of protein-based cell-of-origin classification to the Lymph2Cx RNA assay in a cohort of diffuse large B-cell lymphomas in Malaysia. Journal of clinical pathology
Abby K.Wegehaupt, Ellen K.Roufs, Cory R.Hewitt, Marisela L.Killian, Oxana Gorbatenko, Cynthia M.Anderson, M. Scott Killian. Recovery and assessment of leukocytes from LR Express filters. Science direct
Xian Wei Su, Gang Lu, Chi Kwan Leung, Qiang Liu, Yi Li, Kam Sze Tsang, Shi Dou Zhao, Danny Tat Ming Chan, Hsiang Fu Kung, Wai Sang Poon. miR-181d regulates human dendritic cell maturation through NF-κB pathway. Cell proliferation
Linda Magnusson, Nils Hansen, Karim H. Saba, Jenny Nilsson, Thoas Fioretos, Pehr Rissler, Karolin H. NordLoss of the tumor suppressor gene AIP mediates the browning of human brown fat tumors. The journal of pathology
Mesnage Robin, Phedonos Alexia, Biserni Martina, Arno Matthew, Balu Sucharitha J, Corton Christopher, Ugarte Ricardo, Antoniou Michael N. Evaluation of estrogen receptor alpha activation by glyphosate-based herbicide constituents. Science direct
Daniünaité Kristina. Diagnostic and prognostic DNA methylation biomarkers of prostate cancer.Vilnius University
Havjin Jacob, Luka Stanisavljevic, Kristian Eeg Storli, Olav Dahl, Mette Pernille Myklebust. Microrna signature as a potential biomarker for predicting survival in colon cancer. Cancer research
Rademacher Sebastian. Cytoskeletal dysregulation in the motoneuron disease Spinal Muscular Atrophy (SMA). University of Veterinary Medicine Hannover
Petter Skoog, Mattias Ohlsson, Mårten Ferno, Lisa Rydén, Carl A. K. Borrebaeck, Christer Wingren. Tumor tissue protein signatures reflect histological grade of breast cancer. Pro Quest
K Meldrum, TW Gant, MO Leonard. Diesel exhaust particulate associated chemicals attenuate expression of CXCL10 in human primary bronchial epithelial cells. Toxicology in Vitro
Berkley E. Gryder, Marielle E. Yohe, Hsien-Chao Chou, Xiaohu Zhang, Joana Marques, Marco Wachtel, Beat Schaefer, Nirmalya Sen, Young Song, Alberto Gualtieri, Silvia Pomella, Rossella Rota, Abigail Cleveland, Xinyu Wen, Sivasish Sindiri, Jun S. Wei, Frederic G. Barr, Sudipto as, Thorkell Andresson, Rajarshi Guha, Madhu Lal-Nag, Marc Ferrer, Jack F. Shern, Keji Zhao, Craig J. Thomas, Javed Khan. PAX3-FOXO1 establishes myogenic super enhancers and confers BET bromodomain vulnerability. Cancer Discovery
Hao Hu, Michael E. Wisniewski, Ahmed Abdelfattah, Xiaodong Zheng. Biocontrol activity of a cold-adapted yeast from Tibet against gray mold in cherry tomato and its action mechanism. Extremophiles
Carolyn D. Kramer, Alexandra M. Simas, Xianbao He, Robin R. Ingalls, Ellen O. Weinberg, Caroline Attardo Genco. Distinct roles for dietary lipids and Porphyromonas gingivalis infection on atherosclerosis progression and the gut microbiota. Anaerobe
Selena Ferrian, Claudia Manca, Sugnet Lubbe, Francesca Conradie, Nazir Ismail, Gilla Kaplan, Clive M. Gray , Dorothy Fallows. A combination of baseline plasma immune markers can predict therapeutic response in multidrug resistant tuberculosis. PLOS One
Sebastian Marwitz, Sofia Depner, Dmytro Dvornikov, Ruth Merkle, Magdalena Szczygiel, Karin Müller-Decker, Philippe Lucarelli, Marvin Wäsch, Heimo Mairbäurl, Klaus F. Rabe, Christian Kugler, Ekkehard Vollmer, Martin Reck, Swetlana Scheufele, Maren Kröger, Ole Ammerpohl, Reiner Siebert, Torsten Goldmann, Ursula Klingmüller. Downregulation of the TGF-ß pseudoreceptor BAMBI in non-small cell lung cancer enhances TGF-ß signaling and invasion. Cancer Research 
C Unger, N Kramer, D Unterleuthner, M Scherzer, A Burian, A Rudisch, M Stadler, M Schlederer, D Lenhardt, A Riedl, S Walter, A Wernitznig, L Kenner, M Hengstschläger, J Schüler, W Sommergruber and H Dolznig. Stromal-derived IGF2 promotes colon cancer progression via paracrine and autocrine mechanisms. Oncogene
Rachel Waller, Emily F. Goodall, Marta Milo, Jonathan Cooper-Knock, Marc Da Costa, Esther Hobson, Mbombe Kazoka, Helen Wollff, Paul R. Heath, Pamela J. Shaw*, Janine Kirby. Serum miRNAs miR-206, 143-3p and 374b-5p as potential biomarkers for amyotrophic lateral sclerosis (ALS). Neurobiology of Aging
KF Mose, M Burton, M Thomassen, F Andersen, T. A. Kruse, Q. Tan, L. Skov, M. A. Røpke, T. Litman, O. Clemmensen, B. W. Kristensen, P. S. Friedmann, K. E. Andersen. The gene expression and immunohistochemical time-course of diphenylcyclopropenone induced contact allergy in healthy humans following repeated epicutaneous challenges. Experimental Dermatology
Vinko Palada. Molecular mechanisms of muscle pain associated with myotonic dystrophy type II. Dissertation, Freie University of Berlin
JD Rasinger, AK Lundebye, SJ Penglase, S Ellingsen. Methylmercury Induced Neurotoxicity and the Influence of Selenium in the Brains of Adult Zebrafish (Danio rerio). International Journal of Molecular Sciences
W Zhang, MM Morshed, K Noyan, A Russom. Quantitative humoral profiling of the HIV-1 proteome in elite controllers and patients with very long-term efficient antiretroviral therapy. Scientific Reports
Melanie Spitzwieser, Elisabeth Entfellner, Bettina Werner, Walter Pulverer, Georg Pfeiler, Stefan Hacker and Margit Cichna-Mark. Hypermethylation of CDKN2A exon 2 in tumor, tumor-adjacent and tumor-distant tissues from breast cancer patients. BMC Cancer
Kathrin S. Zeller, Andy Forreryd,  Tim Lindberg, Robin Gradin, Aakash Chawade, Malin Lindstedt. The GARD platform for potency assessment of skin sensitizing chemicals. ALTEX Online
Thoas Fioretos, Marcus Järås. Anti-IL1RAP Antibodies and Their Use for Treating Human. FPO
Maria Rossing, Christina Westmose Yde,  Astrid Sehested, Olga Østrup, David Scheie, Volodia Dangouloff-Ros, Birgit Geoerger, Gilles Vassal, Karsten Nysom. Genomic diagnostics leading to the identification of a TFG-ROS1 fusion in a child with possible atypical meningioma. Cancer Genetics
Isaac Engel, Grégory Seumois, Lukas Chavez, Daniela Samaniego-Castruita, Brandie White, Ashu Chawla, Dennis Mock, Pandurangan Vijayanand & Mitchell Kronenberg. Innate-like functions of natural killer T cell subsets result from highly divergent gene programs. Nature Immunology
Martin Nue Møller, Svend Kirkeby, Jonas Vikeså, Finn Cilius Nielsen, Per Cayé-Thomasen. The human endolymphatic sac expresses natriuretic peptides. Laryngoscope
Megha Rajasekhar, Anton M. Olsson, Kathryn J.A. Steel, Mirella Georgouli, Ushan Ranasinghe, Christine Brender Read. Klaus S. Frederiksen, Leonie S. Taams. MicroRNA-155 contributes to enhanced resistance to apoptosis in monocytes from patients with rheumatoid arthritis. Journal of Autoimmunity
Afnan Ali Al Sultan. The effects of TAR DNA binding protein mutations on RNA processing associated with Amyotrophic Lateral Sclerosis. Sheffield Institute for Translational Neuroscience University of Sheffield
James E. Scriven, Lisa M. Graham, Charlotte Schutz, Thomas J. Scriba, Katalin A. Wilkinson, Robert J. Wilkinson, David R. Boulware, Britta C. Urban, David G. Lalloo,  Graeme Meintjes. A glucuronoxylomannan-associated immune signature, characterized by monocyte deactivation and raised IL-10, is a predictor of death in cryptococcal meningitis. Journal of Infectious Diseases Advance Access
Catherine C Bell, Volker M Lauschke, Sabine U Vorrink, Henrik Palmgren, Roger Duffin, Tommy B Andersson and Magnus Ingelman-Sundberg. Transcriptional, functional and mechanistic comparisons of stem cell-derived hepatocytes, HepaRG cells and 3D human hepatocyte spheroids as predictive in vitro systems for drug-induced liver injury. Drug Metabolism and Disposition
Paul J. Planet, Dane Parker,Taylor S. Cohen, Hannah Smith, Justinne D. Leon, Chanelle Ryan, Tobin J. Hammer,Noah Fierer, Emily I. Chen,Alice S. Prince. Lambda Interferon Restructures the Nasal Microbiome and Increases Susceptibility to Staphylococcus aureus Superinfection. mBio
A Schridde, C C Bain,  J U Mayer, J Montgomery, E Pollet, , B Denecke, S W F Milling, S J Jenkins, M Dalod, S Henri, B Malissen, O Pabst and A Mcl Mowat. Tissue-specific differentiation of colonic macrophages requires TGFß receptor-mediated signaling. Mucosal Immunology
Sung Yun Jung, Jong Min Choi, Maxime W.C. Rousseaux, Anna Malovannaya, Jean J Kim, Joachim Kutzera, Yi Wang, Yin Huang, Weimin Zhu, Suman Maity, Huda Yahya Zoghbi and Jun Qin. An anatomically resolved mouse brain proteome reveals Parkinson disease-relevant pathways. Molecular and Cellular Proteomics
Sumadi Lukman Anwar, Ulrich Lehmann. DNA methylation and expression of Homeobox gene family as diagnostic and prognostic markers in human hepatocellular carcinoma. Journal of the medical sciences
Sumadi Lukman Anwar, Till Krech, Britta Hasemeier, Elisa Schipper, Nora Schweitzer, Arndt Vogel, Hans Kreipe, Reena Buurman, Britta Skawran, Ulrich Lehmann. hsa-mir-183 is frequently methylated and related to poor survival in human hepatocellular carcinoma. World Journal of Gastroenterology
Aminatou Kone, Antoine Dara, Amadou Niangaly, Indranil Sinha, David Brodin, Bakary Fofana, Souleymane Dama, Demba Dembele, Bakary Sidibe, Nouhoum Diallo, Mahamadou Thera, Issaka Sagara, Karin Wright, Anders Björkman, Jose Gil, Ogobara Doumbo, Abdoulaye Djimde. Effect of artesunate monotherapy on plasmodium falciparum in vivo genomics expression. BMJ Global Health
Qinghua Cao, Fang Liu, Kaiyuan Ji, Ni Liu, Yuan He, Wenhui Zhang and Liantang Wang. MicroRNA-381 inhibits the metastasis of gastric cancer by targeting TMEM16A expression. Journal of Experimental & Clinical Cancer Research
Dania Zhivaki, Sébastien Lemoine, Annick Lim, Ahsen Morva, Pierre-Olivier Vidalain, Liliane Schandene, Nicoletta Casartelli, Marie-Anne Rameix-Welti, Pierre-Louis Hervé, Edith Dériaud, Benoit Beitz, Maryline Ripaux-Lefevre, Jordi Miatello, Brigitte Lemercier, Valerie Lorin, Delphyne Descamps, Jenna Fix, Jean-François Eléouët, Sabine Riffault, Olivier Schwartz, Fabrice Porcheray, Françoise Mascart, Hugo Mouquet, Xiaoming Zhang, Pierre Tissières, Richard Lo-Man. Respiratory Syncytial Virus Infects Regulatory B Cells in Human Neonates via Chemokine Receptor CX3CR1 and Promotes Lung Disease Severity. Immunity
K. Hoff, A. Kahlert, E. Audain, H. Milting, R. Siebert, H.-H. Kramer, O. Ammerpohl, M.-P. Hitz. Differential DNA-Methylation Pattern in Cardiac Tissue Samples from Patients with Congenital Heart Disease. The Thoracic and Cardiovascular Surgeon
Souren Mkrtchian,  Kian Leong Lee, Jessica Kåhlin, Anette Ebberyd, Lorenz Poellinger, Malin Jonsson Fagerlund,  Lars I. Eriksson, Hypoxia regulates microRNA expression in the human carotid body, Experimental Cell Research
Robert F. Stanley, Richard T. Piszczatowski, Boris Bartholdy, Kelly Mitchell, Wendy M. McKimpson, Swathi Narayanagari, Dagmar Walter, Tihomira I. Todorova, Cassandra Hirsch, Hideki Makishima, Britta Will, Christine McMahon, Kira Gritsman, Jaroslaw P. Maciejewski, Richard N. Kitsis, Ulrich Steidl. A myeloid tumor suppressor role for NOL3. JEM, The Journal of Experimental Medicine
R Mesnage, M Arno, GE Séralini, MN Antoniou. Transcriptome and metabolome analysis of liver and kidneys of rats chronically fed NK603 Roundup-tolerant genetically modified maize. Environmental Sciences Europe
Anna K. Wakeland, Francesca Soncin, Matteo Moretto-Zita, Ching-Wen Chang, Mariko Horii, Don Pizzo, Katharine K. Nelson, Louise C. Laurent, Mana M. Parast'Correspondence information about the author Mana M. Parast. Hypoxia Directs Human Extravillous Trophoblast Differentiation in a Hypoxia-Inducible Factor–Dependent Manner. The American Journal of Pathology
Marcin Golec, Matthias Wielscher, Marta Kinga Lemieszek, Klemens Vierlinger, Czeslawa Skórska, Sophia Huetter, Jolanta Sitkowska, Barbara Mackiewicz, Anna Góra-Florek, Rolf Ziesche, Hagai Yanai, Vadim E. Fraifeld, Janusz Milanowski,Jacek Dutkiewicz. Middle age enhances expression of innate immunity genes in a female mouse model of pulmonary fibrosis. Biogerontology
Høj Thomsen L. Fog-Tonnesen M, Nielsen Fink L. Norlin J, de Vinuesa A.G, Krarup Hansen T, de Heer E, ten Dijke P, Rosendahl A. Smad2 Phosphorylation in Diabetic Kidney Tubule Epithelial Cells Is Associated with Modulation of Several Transforming Growth Factor-ß Family Members. Nephron
K. Dale, J.D. Rasinger, K.L. Thorstensen, S. Penglase, S. Ellingsen. Vitamin E reduces endosulfan-induced toxic effects on morphology and behavior in early development of zebrafish (Danio rerio). Food and Chemical Toxicology
Cancan Peng Wenli Ma Wei Xia Wenling Zheng. Integrated analysis of differentially expressed genes and pathways in triple-negative breast cancer. Molecular Medicine Reports
Deborah A. Weighill, Daniel Jacobson. Network Metamodeling: Effect of Correlation Metric Choice on Phylogenomic and Transcriptomic Network Topology. Advances in Biochemical Engineering/Biotechnology
2016 
Igor Stzepourginski, Giulia Nigro, Jean-Marie Jacob, Sophie Dulauroy, Philippe J. Sansonetti, Gérard Eberl and Lucie Peduto. CD34+ mesenchymal cells are a major component of the intestinal stem cells niche at homeostasis and after injury. PNAS
Julia Hengst, Christine Susanne Falk,  Verena Schlaphoff, Katja Deterding, Michael Peter Manns, Markus Cornberg, Heiner Wedemeyer. Direct-Acting Antiviral–Induced Hepatitis C Virus Clearance Does Not Completely Restore the Altered Cytokine and Chemokine Milieu in Patients With Chronic Hepatitis C. The Journal of Infectious Diseases
Henning Kempf, , Ruth Olmer, , Alexandra Haase, , Annika Franke, , Emiliano Bolesani, , Kristin Schwanke, , Diana Robles-Diaz, Michelle Coffee, Gudrun Göhring, Gerald Dräger, Oliver Pötz, Thomas Joos, Erik Martinez-Hackert, Axel Haverich, Falk F. R. Buettner, Ulrich Martin, Robert Zweigerdt. Bulk cell density and Wnt/TGFbeta signalling regulate mesendodermal patterning of human pluripotent stem cells. Nature Communications
Mariacarla Andreozzi,  Cristina Quintavalle, David Benz, Luca Quagliata, Matthias Matter, Diego Calabrese, Nadia Tosti, Christian Ruiz, Francesca Trapani, Luigi Tornillo, Alfredo Fusco, §, Markus H Heim, Charlotte KY Ng, Pierlorenzo Pallante, Luigi M Terracciano, Salvatore Piscuoglio. HMGA1 Expression in Human Hepatocellular Carcinoma Correlates with Poor Prognosis and Promotes Tumor Growth and Migration in in vitro Models. Neoplasia
Anja Ziegler, Helen Everett, Eman Hamza, Mattia Garbani, Vinzenz Gerber, Eliane Marti and Falko Steinbach. Equine dendritic cells generated with horse serum have enhanced functionality in comparison to dendritic cells generated with fetal bovine serum. BMC Veterinary Research
Mr Luke Jennings, Dr. Helen Elizabeth Colley, Dr. Jane Ong, Dr. Foti Panagakos, Dr. James Masters, Dr. Harsh Trivedi, Dr. Craig Murdoch, and Dr. Simon Whawell. Development and characterisation of in vitro human oral mucosal equivalents derived from immortalised oral keratinocytes. Tissue Engineering Part C: Methods
Franck Limonier, Katleen Van Steendam, Geneviève Waeterloos, Koen Brusselmans, Myriam Sneyers, Dieter Deforce. An application of mass spectrometry for quality control of biologicals: highly sensitive profiling of plasma residuals in human plasma-derived immunoglobulin. Journal of Proteomics
Michael J. A. Williams, L. Vicky Phillips, Ivor F. Galvin, Richard W. Bunton, Gregory T. Jones. Integrated microRNA and messenger RNA analysis in aortic stenosis. Scientific Reports
Sadhvi Nithiananthan, Aileen Crawford, Johnathan Cooper Knock, Daniel W. Lambert, Simon A. Whawell. Physiological Fluid Flow Moderates Fibroblast Responses to TGF-ß1. Journal of Cellular Biochemistry
Danielle Ahn,  Hernán Peñaloza, Zheng Wang, Matthew Wickersham, Dane Parker, Purvi Patel, Antonius Koller, Emily I. Chen, Susan M. Bueno, Anne-Catrin Uhlemann, and Alice Prince. Acquired resistance to innate immune clearance promotes Klebsiella pneumoniae ST258 pulmonary infection. JCI insight
Stephen J. Walker, Daniel P. Beavers, John Fortunato & Arthur Krigsman. A Putative Blood-Based Biomarker for Autism Spectrum Disorder-Associated Ileocolitis. Scientific Reports
Pål A. Olsvik, , Marc H.G. Berntssen, Liv Søfteland. In vitro toxicity of pirimiphos-methyl in Atlantic salmon hepatocytes. Toxicology in Vitro
Tiziano Donnarumma, George R. Young,  Julia Merkenschlager, Urszula Eksmond, Nadine Bongard, Stephen L. Nutt, Claude Boyer, Ulf Dittmer, Vu Thuy Khanh Le-Trilling, Mirko Trilling, Wibke Bayer, George Kassiotis. Opposing Development of Cytotoxic and Follicular Helper CD4 T Cells Controlled by the TCF-1-Bcl6 Nexus. Cell Reports
J. Keith Killian, Lambert C.J. Dorssers, Britton Trabert, Ad J.M. Gillis, Michael B. Cook, Yonghong Wang, Joshua J. Waterfall, Holly Stevenson, William I. Smith Jr., Natalia Noyes, Parvathy Retnakumar, J. Hans Stoop, J. Wolter Oosterhuis, Paul S. Meltzer, Katherine A. McGlynn and Leendert H.J. Looijenga. Imprints and DPPA3 are bypassed during pluripotencyand differentiation-coupled methylation reprogramming in testicular germ cell tumors. Genome Research
Michael H. Limberg, Julia Schulte, Tita Aryani, Regina Mahr, Meike Baumgart, Michael Bott, Wolfgang Wiechert, Marco Oldiges. Metabolic profile of 1,5-diaminopentane producing Corynebacterium glutamicum under scale-down conditions: Blueprint for robustness to bioreactor inhomogeneities. Biotechnology and Bioengineering
Samaneh Masoumi, Aditya Harisankar,  Aileen Gracias, Fabian Bachinger, Temesgen Fufa, Gayathri Chandrasekar, Frank Gaunitz, Julian Walfridsson, and Satish S Kitambi. Understanding cytoskeleton regulators in glioblastoma multiforme for therapy design. Drug Design, Development and Therapy
P Delfani, G Sturfelt, B Gullstrand, A Carlsson, M Kassandra, C A K Borrebaeck, A A Bengtsson, and C Wingren. Deciphering systemic lupus erythematosus-associated serum biomarkers reflecting apoptosis and disease activity. Lupus
J. Hengst, Falk, V. Schlaphoff, K. Deterding, M.P. Manns, M. Cornbergand H. Wedemeyer. DAA-induced HCV clearance does not completely restore the altered cytokine and chemokine milieu in patients with chronic hepatitis C. The Journal of Infectious Diseases
Marie Szymanowski,  Maria Salomon Estebanez, Raja Padidela, Bing Han, Karolina Mosinska, Adam Stevens, Lena Damaj, Florence Pihan-Le Bars, Emilie Lascouts, Rachel Reynaud, Catherine Ferreira, Claire Bansept, Pascale de Lonlay,  Cécile Saint-Martin, Mark J. Dunne, Indraneel Banerjee, Jean-Baptiste Arnoux. mTOR inhibitors for the treatment of severe congenital hyperinsulinism: perspectives on limited therapeutic success. The Journal of Endoctrinology & Metabolism
Melanie R. Hassler, Walter Pulverer, Ranjani Lakshminarasimhan, Andreas Weinhaeusel, Suzanne D. Turner, Gerda Egger. Insights into the Pathogenesis of Anaplastic LargeCell Lymphoma through Genome-wide DNA Methylation Profiling. Cell Reports
Annette Bernhard, Marc H.G. Berntssen, , Anne-Katrine Lundebye, , Anita Røyneberg Alvheim, Lene Secher Myrmel, , Even Fjære, , Bente E. Torstensen, Karsten Kristiansen, , Lise Madsen, Trond Brattelid, Josef D. Rasinger. Marine fatty acids aggravate hepatotoxicity of a-HBCD in juvenile female BALB/c mice. Food and Chemical Toxicolog
Hristo Georgiev, Inga Ravens, Charaf Benarafa, Reinhold Förster & Günter Bernhardt. Distinct gene expression patterns correlate with developmental and functional traits of iNKT subsets. Nature Communications
Michael K. Skinner. Ovary Systems Biology. Lecture at Washington State university
Sebastian Marwitz, Sofia Depner, Dmytro Dvornikov, Ruth Merkle, Magdalena Szczygiel, Karin Müller-Decker, Philippe Lucarelli, Marvin Wäsch, Heimo Mairbäurl, Klaus F. Rabe, Christian Kugler, Ekkehard Vollmer, Martin Reck, Swetlana Scheufele, Maren Kröger, Ole Ammerpohl, Reiner Siebert, Torsten Goldmann, Ursula Klingmüller. Downregulation of the TGF-ß pseudoreceptor BAMBI in non-small cell lung cancer enhances TGF-ß signaling and invasion. Cancer Research AACR
Ann-Cathrine Larsen; Lauge H. Mikkelsen; Rehannah Borup; Katalin Kiss; Peter B. Toft; Christian von Buchwald; Sarah E. Coupland; Jan U. Prause; Steffen Heegaard. MicroRNA Expression Profile in Conjunctival Melanoma
Zeng MN, Ma WL, Zheng W. Bioinformatics analysis of microRNA comprehensive regulatory network in B- cell acute lymphoblastic leukemia. NCBI PubMed
Volker M. Lauschke, Sabine U. Vorrink, Sabrina M. Moro, Fatemah Reyazee, Åsa Nordling, Delilah F. Hendriks, Catherine C. Bell, Rowena Sison-Young, B. Kevin Park,  Christopher E. Goldring, Ewa Ellis, Inger Johansson, Souren Mkrtchian, Tommy B. Andersson, Magnus Ingelman-Sundberg. Massive rearrangements of cellular miRNA signatures are key drivers of hepatocyte dedifferentiation. Hepatology
Elena Matsa, Paul W. Burridge, Kun-Hsing Yu,  John H. Ahrens1, Vittavat Termglinchan, Haodi Wu, Chun Liu, Praveen Shukla, Nazish Sayed, Jared M. Churko, Ningyi Shao, Nicole A. Woo, Alexander S. Chao, Joseph D. Gold1, Ioannis Karakikes,  Michael P. Snyder, Joseph C. Wu. Transcriptome Profiling of Patient-Specific Human iPSC-Cardiomyocytes Predicts Individual Drug Safety and Efficacy Responses In Vitro. Cell Stem Cell
Alejandra Urrutia,  Darragh Duffy, Vincent Rouilly, Céline Posseme, Raouf Djebali, Gabriel Illanes, Valentina Libri, Benoit Albaud, David Gentien, Barbara Piasecka, Milena Hasan, Magnus Fontes,  Lluis Quintana-Murci, Matthew L. Albert. Standardized Whole-Blood Transcriptional Profiling Enables the Deconvolution of Complex Induced Immune Responses. Cell Reports
Bruno Stuhlmüller, Karsten Mans, Neeraj Tandon, Marc O. Bonin, Biljana Smiljanovic, Till A. Sörensen, Pascal Schendel, Peter Martus, Joachim Listing, Jacqueline Detert, Marina Backhaus, Thomas Neumann, Robert J. Winchester, Gerd-R. Burmester, Thomas Häupl. Genomic stratification by expression of HLA-DRB4 alleles identifies differential innate and adaptive immune transcriptional patterns - A strategy to detect predictors of methotrexate response in early rheumatoid arthritis. Clincal Immunology
W Dunn, A Burgun, MO Krebs, B Rance. Exploring and visualizing multidimensional data in translational research platforms. Briefings in Bioinformatics
Fang Liu, Yuan He, Qinghua Cao, Ni Liu, and Wenhui Zhang. TBL1XR1 Is Highly Expressed in Gastric Cancer and Predicts Poor Prognosis. Disease Markers
Dongfeng Chen, Junxiong Zheng, Natalija Gerasimcik, Kristina Lagerstedt, Helene Sjögren, Jonas Abrahamsson, Linda Fogelstrand, Inga-Lill Mårtensson. The Expression Pattern of the Pre-B Cell Receptor Components Correlates with Cellular Stage and Clinical Outcome in Acute Lymphoblastic Leukemia. PLOSOne
Olga Bogatyrova. Mutations in regulators of the epigenome and their effects on the DNA methylome.  Natural Sciences and for Mathematics of the Ruperto-Carola University of Heidelberg
A Forreryd, KS Zeller, T Lindberg, H Johansson, M Lindstedt. From genome-wide arrays to tailor-made biomarker readout – Progress towards routine analysis of skin sensitizing chemicals with GARD. Toxicology in Vitro
Ariz Akhter, Muhammad Kashif Mughal, Ghaleb Elyamany, Gary Sinclair, Raja Zahratul Azma, Noraidah Masir, Salwati Shuib, Fariborz Rashid-Kolvear, Meer-Taher Shabani-Rad, Douglas Allan Stewart and Adnan Mansoor. Diagnostic Pathology
Bjørn Henrik Hansen, Kai K. Lie, Trond R. Størseth, Trond Nordtug, Dag Altin & Pål A. Olsvik. Exposure of first-feeding cod larvae to dispersed crude oil results in similar transcriptional and metabolic responses as food deprivation. Journal of Toxicology and Environmental Health
J Carlos Villaescusa, Bingsi Li, Enrique M Toledo, Pia Rivetti di Val Cervo, Shanzheng Yang, Simon RW Stott, Karol Kaiser, Saiful Islam, Daniel Gyllborg, Rocio Laguna-Goya, Michael Landreh, Peter Lönnerberg, Anna Falk, Tomas Bergman, Roger A Barker, Sten Linnarsson, Licia Selleri, View ORCID ProfileErnest Arenas. A PBX1 transcriptional network controls dopaminergic neuron development and is impaired in Parkinson's disease. The Embo Journal
Rowena L. Sison-Young, Volker M. Lauschke, Esther Johann, Eliane Alexandre, Sébastien Antherieu, Hélène Aerts, Helga H. J. Gerets, Gilles Labbe, Delphine Hoët, Martina Dorau, Christopher A. Schofield, Cerys A. Lovatt, Julie C. Holder, Simone H. Stahl, Lysiane Richert, Neil R. Kitteringham, Robert P. Jones, Mohamed Elmasry, Richard J. Weaver, Philip G. Hewitt, Magnus Ingelman-Sundberg, Chris E. Goldring, B. Kevin Park. A multicenter assessment of single-cell models aligned to standard measures of cell health for prediction of acute hepatotoxicity. Archives of Toxicology
Abrahan Hernández-Hernández, Ingrid Lilienthal, Nanaho Fukuda, Niels Galjart, and Christer Höög. CTCF contributes in a critical way to spermatogenesis and male fertility. Scientific Reports
Sine V. Winther, Tomi Tuomainen, Rehannah Borup, Pasi Tavi, Gudrun Antoons, and Morten B. Thomsen. Potassium Channel Interacting Protein 2 (KChIP2) is not a transcriptional regulator of cardiac electrical remodeling. Scientific Reports
Sofia Waldemarson, Emila Kurbasic, Morten Krogh, Paolo Cifani, Tord Berggård, Åke Borg and Peter James. Proteomic analysis of breast tumors confirms the mRNA intrinsic molecular subtypes using different classifiers: a large-scale analysis of fresh frozen tissue samples. Breast Cancer Research
Mohammed Ashrafi MB, ChB, Anil Sebastian PhD, Barbara Shih PhD, Nicholas Greaves PhD, Teresa Alonso-Rasgado PhD, Mohamed Baguneid MD, Ardeshir Bayat MB, BS, PhD. Whole genome microarray data of chronic wound debridement prior to application of dermal skin substitutes. Wound Repair and Regeneration
Christopher James Collins, Yawo A. Mondjinou, Bradley P. Loren, Sandra Torregrosa-Allen, Christopher J Simmons, Bennett D. Elzey, Nadia Ayat, Zheng-Rong Lu, and David H Thompson. Influence of Molecular Structure on the In Vivo Performance of Flexible Rod Polyrotaxanes. Biomacromolecules
Payam Delfani, Linda Dexlin Mellby, Malin Nordström, Andreas Holmér, Mattias Ohlsson, Carl A. K. Borrebaeck, Christer Wingren. Technical Advances of the Recombinant Antibody Microarray Technology Platform for Clinical Immunoproteomics. PLOS One
Francesco Nicoli, Email author, Mkunde Chachage†, Petra Clowes, Asli Bauer, Dickens Kowour, Barbara Ensoli, Aurelio Cafaro, Leonard Maboko, Michael Hoelscher, Riccardo Gavioli, Elmar Saathoff and Christof Geldmacher. Association between different anti-Tat antibody isotypes and HIV disease progression: data from an African cohort. BMC Infectious Diseases
Kevin A. Link, Shan Lin, Mahesh Shresth, Melissa Bowman, Mark Wunderlich, Clara D. Bloomfield, Gang Huang,c, and James C. Mulloy. Supraphysiologic levels of the AML1-ETO isoform AE9a are essential for transformation. PNAS
H. Sun, P. Liu, L. K. Nolan and S. J. Lamont. Thymus transcriptome reveals novel pathways in response to avian pathogenic Escherichia coli infection. Poultry Science Oxford Journals
WC Plaisted, A Zavala, E Hingco, H Tran, R Coleman, Thomas E. Lane, Jeanne F. Loring, Craig M. Walsh. Remyelination Is Correlated with Regulatory T Cell Induction Following Human Embryoid Body-Derived Neural Precursor Cell Transplantation in a Viral Model of Multiple Sclerosis, PLOS One 
M Pudenz. Impact of soy isoflavones on DNA methylation in rat mammary glands-Dose-response aspects, critical time windows, and influence on carcinogenesis. Dissertation submitted to the Combined Faculties for the Natural Sciences and for Mathematics of the Ruperto-Carola University of Heidelberg
Zineb Mounir, Joshua M Korn, Thomas Westerling, Fallon Lin, Christina A Kirby, Markus Schirle, Gregg McAllister, Greg Hoffman, Nadire Ramadan, Anke Hartung, Yan Feng,  David Randal Kipp, Christopher Quinn, Michelle Fodor, Jason Baird, Marie Schoumacher, Ronald Meyer, James Deeds, Gilles Buchwalter, Travis Stams, Nicholas Keen, William R Sellers, Myles Brown, Raymond A Pagliarini. ERG signaling in prostate cancer is driven through PRMT5-dependent methylation of the Androgen Receptor. eLife
Ann-Cathrine Larsen.  Conjunctival malignant melanoma in Denmark: epidemiology, treatment and prognosis with special emphasis on tumorigenesis and genetic profile. Acta Ophthalmologica
Julia Kolarova, Susanne Bens, Ole Ammerpohl, Alina C. Hilger, Rong Zhang, Heiko Reutter, Reiner Siebert. PLAGL1 epimutation and bladder exstrophy: Coincidence or concurrent etiology?  Birth Defects Research Part A: Clinical and Molecular Teratology
Vicente Martinez-Redondo, Paulo R. Jannig, Jorge C Correia1, Duarte M.S. Ferreira, Igor Cervenka, Jessica M. Lindvall, Indranil Sinha, Manizheh Izadi, Amanda T. Pettersson-Klein1, Leandro Z. Agudelo, Alfredo Gimenez-Cassina1, Patricia C. Brum, Karin Dahlman-Wright1 and Jorge L. Ruas3. Peroxisome proliferator-activated receptor gamma coactivator-1alpha isoforms selectively regulate multiple splicing events on target genes. The Journal of Biological Chemistry
Oluwajoba O. Akinjo,a Timothy W. Gant and Emma L. Marczylo.  Perturbation of epigenetic processes by doxorubicin in the mouse testis. Toxicology Research
Henrik Lilljebjörn, Rasmus Henningsson, Axel Hyrenius-Wittsten, Linda Olsson, Christina Orsmark-Pietras, Sofia von Palffy, Maria Askmyr, Marianne Rissler, Martin Schrappe, Gunnar Cario, Anders Castor, Cornelis J. H. Pronk, Mikael Behrendtz, Felix Mitelman, Bertil Johansson, Kajsa Paulsson, Anna K. Andersson, Magnus Fontes & Thoas Fioretos. Identification of ETV6-RUNX1-like and DUX4-rearranged subtypes in paediatric B-cell precursor acute lymphoblastic leukaemia. Nature Communications 7
Aline Dupont , Felix Sommer, Kaiyi Zhang, Urska Repnik, Marijana Basic, André Bleich, Mark Kühnel, Fredrik Bäckhed, Yael Litvak, Marcus Fulde, Ilan Rosenshine, Mathias W. Hornef. Age-Dependent Susceptibility to Enteropathogenic Escherichia coli (EPEC) Infection in Mice. PLOS Pathogens
Catherine C. Bell, Delilah F. G. Hendriks,  Sabrina M. L. Moro, Ewa Ellis,  Joanne Walsh, Anna Renblom, ,Lisa Fredriksson Puigvert,  Anita C. A. Dankers, Frank Jacobs, Jan Snoeys, Rowena L, Sison-Young, Rosalind E. Jenkins, Åsa Nordling, Souren Mkrtchian, B. Kevin Park, Neil R. Kitteringham, Christopher E. P. Goldring, Volker M. Lauschke, Magnus Ingelman-Sundberg. Characterization of primary human hepatocyte spheroids as a model system for drug-induced liver injury, liver function and disease. Scientific Reports, Nature
T Weiss, S Taschner-Mandl, H Dodig , F Rifatbegovic, C Frech, IM Ambros, PF Ambros. Schwann cells secrete factors that impair neuroblastoma growth. Klinische Pädiatrie, (Clinical Research and Practice in Pediatrics)
Gitte L. Christensen, Maria L. B. Jacobsen, Anna Wendt, Ines G. Mollet, Josefine Friberg, Klaus S. Frederiksen, Michael Meyer, Christine Bruun, Lena Eliasson. Bone morphogenetic protein 4 inhibits insulin secretion from rodent beta cells through regulation of calbindin1 expression and reduced voltage-dependent calcium currents. Diabetologia
Gregory T. Jones, PhD; L. Victoria Phillips; Michael J.A. Williams, MBChB; Andre M. van Rij, MBChB; Tasnuva D. Kabir, MBChB, PhD. Two C-C Family Chemokines, Eotaxin and RANTES, Are Novel Independent Plasma Biomarkers for Abdominal Aortic Aneurysm. The Journal of the American Heart Association
Tiphaine Parrot, Mathilde Allard, Romain Oger, Houssem Benlalam, Diane Raingeard de la Blétière, Anne Coutolleau, Laurence Preisser, Juliette Desfrançois, Amir Khammari, Brigitte Dréno, Nathalie Labarrière, Yves Delneste, Philippe Guardiola and Nadine Gervois. IL-9 promotes the survival and function of human melanoma-infiltrating CD4+CD8+ double-positive T cells. European Journal of Immunology
Ignacio Sancho-Martinez, Emmanuel Nivet, Yun Xia, Tomoaki Hishida, Aitor Aguirre, Alejandro Ocampo, Li Ma, Robert Morey, Marie N. Krause, Andreas Zembrzycki, Olaf Ansorge, Eric Vazquez-Ferrer, Ilir Dubova, Pradeep Reddy, David Lam, Yuriko Hishida, Min-Zu Wu, Concepcion Rodriguez Esteban, Dennis O'Leary, Geoffrey M. Wahl. Establishment of human iPSC-based models for the study and targeting of glioma initiating cells. Nature Communications
Somsundar Veppil Muralidharan. TARGETING MYC-DRIVEN TUMOURS BETing on ATR. Department of Surgery Institute of Clinical Sciences Sahlgrenska Academy at University of Gothenburg - Theses
Hristo Georgiev,  Inga Ravens, Charaf Benarafa, Reinhold Förster, Günter Bernhardt. Distinct gene expression patterns correlate with developmental and functional traits of iNKT subsets. Nature Communications 
Willem J. du Plessis, Léanie Kleynhans, Nelita du Plessis, Kim Stanley, Stephanus T. Malherbe, Elizna Maasdorp, Katharina Ronacher, Novel N. Chegou, Gerhard Walzl, Andre G. Loxton. The Functional Response of B Cells to Antigenic Stimulation: A Preliminary Report of Latent Tuberculosis. PLOS One
N. E. U. Hermansen, R. Borup, M. K. Andersen, A. J. Vangsted2, N. T. Clausen, D. L. Kristensen, F. C. Nielsen and P. Gimsing. Gene expression risk signatures maintain prognostic power in multiple myeloma despite microarray probe set translation. International Journal of Laboratory Hematology 
Ai Ing Lim, Silvia Menegatti,  Jacinta Bustamante, Lionel Le Bourhis, Matthieu Allez,  Lars Rogge, Jean-Laurent Casanova, Hans Yssel, and James P. Di Santo. IL-12 drives functional plasticity of human group 2 innate lymphoid cells. The Journal of Experimental Medicine
Rabih Moshouraba,  Vinko Paladac, Stefanie Grunwaldc, Ulrike Griebenc, Gary R. Lewina, Simone Spulerc. A Molecular Signature of Myalgia in Myotonic Dystrophy 2. EBioMedicine
Wafa Kammoun-Rebai, Ikbel Naouar, Valentina Libri, Matthew Albert, Hechmi Louzir, Amel Meddeb-Garnaoui and Darragh Duffy. Protein biomarkers discriminate Leishmania major-infected and non-infected individuals in areas endemic for cutaneous leishmaniasis. BMC Infectious Diseases
Marc H.G. Berntssena, Robin Ørnsruda, Josef Rasingera, Liv Søftelanda, Erik-Jan Locka, Kjersti Kolåsa, Mari Morenb, Ketil Hyllande, Joana Silvac, Johan Johansend, Kai Liea. Dietary vitamin A supplementation ameliorates the effects of poly-aromatic hydrocarbons in Atlantic salmon (Salmo salar). Aquatic Toxicology
Pablo Carbonell-Bejerano , Virginia Rodríguez, Silvia Hernáiz, Carolina Royo, Silvia Dal Santo, Mario Pezzotti, José Miguel Martínez-Zapater. Reducing sampling bias in molecular studies of grapevine fruit ripening: transcriptomic assessment of the density sorting method. Theoretical and Experimental Plant Physiology
Wen Cheng, Chuanbao Zhang, Xiufang Ren, Yang Jiang, Sheng Han, Yang Liu, Jinquan Cai, Mingyang Li, Kuanyu Wang, Yanwei Liu, Huimin Hu, Qingbin Li, Pei Yang, Zhaoshi Bao, Anhua Wu. Bioinformatic analyses reveal a distinct Notch activation induced by STAT3 phosphorylation in the mesenchymal subtype of glioblastoma. Journal of Neurosurgery
József Prechl , Krisztián Papp, Zoltán Hérincs, Hajna Péterfy, Veronika Lóránd, Zoltán Szittner, Andone Estonba, Paolo Rovero, Ilaria Paolini, Jokin del Amo, Maria Uribarri, Maria Claudia Alcaro, Otsanda Ruiz-Larrañaga, Paola Migliorini, László Czirják. Serological and Genetic Evidence for Altered Complement System Functionality in Systemic Lupus Erythematosus: Findings of the GAPAID Consortium. PLOS One
Anna Afasizheva, Alexus Devine, Heather Tillman, King Leung Fung, Wilfred D. Vieira, Benjamin H. Blehm, Yorihisa Kotobuki, Ben Busby, Emily I. Chen and Kandice Tanner. Mitogen-activated protein kinase signaling causes malignant melanoma cells to differentially alter extracellular matrix biosynthesis to promote cell survival. BMC Cancer
Bilgin Candar-Cakir, Ercan Arican, Baohong Zhang. Small RNA and degradome deep sequencing reveals drought-and tissue-specific micrornas and their important roles in drought-sensitive and drought-tolerant tomato genotypes. Plant Biotechnology Journal
Kirsty Meldrum, Timothy W. Gant, Sameirah Macchiaruloa and Martin O. Leonard. Bronchial epithelial innate and adaptive immunity signals are induced by polycyclic aromatic hydrocarbons. Toxicology Research
R Vangoitsenhoven, H Wolden-Kirk, K Lemaire...Effect of a transcriptional inactive or absent vitamin D receptor on beta-cell function and glucose homeostasis in miceEffect of a transcriptional inactive or absent vitamin D receptor on beta-cell function and glucose homeostasis in mice. The Journal of Steroid Biochemistry and Molecular Biology,
Shankar Thangamani,  Haroon Mohammad, , Mostafa F. N. Abushahba,Tiago J. P. Sobreira, Victoria E. Hedrick,  Lake N. Pau & Mohamed N. Seleem. Antibacterial activity and mechanism of action of auranofin against multi-drug resistant bacterial pathogens. Scientific Reports
Lisa M Nilsson, Lydia C. Green, Somsundar Veppil Muralidharan, Dagsu Demir, Martin Welin, Joydeep Bhadury, Derek Logan, Björn Walse, and Jonas A. Nilsson. Cancer differentiation agent hexamethylene bisacetamide was likely the first BET bromodomain inhibitor in clinical trials, Cancer Research 
Pål A. Olsvika, Liv Søftelanda, Ernst M. Hevrøya, Josef D. Rasingera, Rune Waagbøa. Fish pre-acclimation temperature only modestly affects cadmium toxicity in Atlantic salmon hepatocytes. Journal of Thermal Biology
Oliver Popp, Dirk Müller, Katharina Didzus, Wolfgang Paul, Florian Lipsmeier,  Florian Kirchner, Jens Niklas, Klaus Mauch, Nicola Beaucamp. A hybrid approach identifies metabolic signatures of high-producers for Chinese hamster ovary clone selection and process optimization. Biotechnology and Bioengineering
Catherine Leclerc, Jacques Haeich, Francisco Aulestia, Marie-Claude Kilhoffer, Andrew L. Miller, Isabelle N´eant, Sarah E. Webb, Etienne Schaeffer, Marie-Pierre Junier, Herv´e Chneiweiss, Marc Moreau. Calcium signaling orchestrates glioblastoma development: Facts and conjunctures. BBA - Molecular Cell Research
J Davidsson, B Johansson. Methylation and expression analyses of Pallister-Killian syndrome reveal partial dosage compensation of tetrasomy 12p and hypomethylation of gene-poor regions on 12p. Epigenetics
Matthew Timothy Tierney, Anastasia Gromova, Francesca Boscolo Sesillo,  David Sala, Caroline Spenlé,  Gertraud Orend,  Alessandra Sacco. Autonomous Extracellular Matrix Remodeling Controls a Progressive Adaptation in Muscle Stem Cell Regenerative Capacity during Development. Cell Reports
Sasha A. Singh, Allison B. Andraski, Brett Pieper, Wilson Goh , Carlos O. Mendivil,  Frank M. Sacks, Masanori Aikawa. Multiple apolipoprotein kinetics measured in human HDL by high-resolution/accurate mass parallel reaction monitoring. Journal of Lipid Research
V Kuci, L Nordström, P Conrotto, S Ek. SOX11 and HIG-2 are cross-regulated and affect growth in mantle cell lymphoma.  Leukemia & Lymphoma
Matthias S. Matter, Jens U. Marquardt, Jesper B. Andersen, Cristina Quintavalle,  Nikolay Korokhov, Jim K. Stauffer, Kosuke Kaji, Thomas Decaens, Luca Quagliata, Fathi Elloumi, Tanya Hoang, Alfredo Molinolo, Elizabeth A. Conner, Achim Weber, Mathias Heikenwalder, Valentina M. Factor, Snorri S. Thorgeirsson. Oncogenic driver genes and the inflammatory microenvironment dictate liver tumor phenotype. Hepatology
Britta C. Martel, Thomas Litman, Andreas Hald, Hanne Norsgaard, Paola Lovato, Beatrice Dyring-Andersen, Lone Skov, Kristian Thestrup-Pedersen, Søren Skov, Kresten Skak and Lars K. Poulsen. Distinct molecular signatures of mild extrinsic and intrinsic atopic dermatitis, Experimental Dermatology
CC Oakes, M Seifert, Y Assenov, L Gu, M Przekopowitz. DNA methylation dynamics during B cell maturation underlie a continuum of disease phenotypes in chronic lymphocytic leukemia. Nature Genetics
MA Taylor, M Wappett, O Delpuech, H Brown. Enhanced MAPK signaling drives ETS1-mediated induction of miR-29b leading to downregulation of TET1 and changes in epigenetic modifications in a subset of lung SCC. Oncogene
Ahrens M, Ammerpohl O, von Schönfels W, Kolarova J, Bens S, Itzel T, Teufel A, Herrmann A, Brosch M, Hinrichsen H, Erhart W, Egberts J, Sipos B, Schreiber S, Häsler R, Stickel F, Becker T, Krawczak M, Röcken C, Siebert R, Schafmayer C, Hampe J. DNA methylation analysis in nonalcoholic fatty liver disease suggests distinct disease-specific and remodeling signatures after bariatric surgery. Cell Metabolism
Julia Merkenschlager, Mickaël J. Ploquin, Urszula Eksmond, Rakieb Andargachew, Georgina Thorborn, Andrew Filby, Marion Pepper, Brian Evavold & George Kassiotis. Stepwise B-cell-dependent expansion of T helper clonotypes diversifies the T-cell response. Nature Communication
Hongyan Suna, Ran Bib, Peng Liub, Lisa K. Nolanc, Susan J. Lamonta. Combined analysis of primary lymphoid tissues' transcriptomic response to extra-intestinal Escherichia coli (ExPEC) infection. Developmental & Comparative Immunology
F Schmid, Q Wang, M R Huska, M A Andrade-Navarro, M Lemm, I Fichtner, M Dahlmann, D Kobelt, W Walther, J Smith, P M Schlag and U Stein. SPON2, a newly identified target gene of MACC1, drives colorectal cancer metastasis in mice and is prognostic for colorectal cancer patient survival. Oncogene
2015
Kirsten C. G. Van Dycke, Jeroen L. A. Pennings, Conny T. M. van Oostrom, Linda W. M. van Kerkhof, Harry van Steeg, Gijsbertus T. J. van der Horst, Wendy Rodenburg. Biomarkers for Circadian Rhythm Disruption Independent of Time of Day. PLOS One
Rebekka Petra Diepold, Plasticity genes in gene x environment interactions: expression and inheritance in a mouse model of anxiety. Dissertation Faculty of Biology Ludwig Maximilians University in Munich
Sarah J. Chapplea, Thomas P. Keeleya, Daniela Mastronicolaa, Matthew Arnob, Gema Vizcay-Barrenac, Roland Fleckc, Richard C.M Siowa, Giovanni E. Manna. Bach1 differentially regulates distinct Nrf2-dependent genes in human venous and coronary artery endothelial cells adapted to physiological oxygen levels. Free Radical Biology and Medicine
Daniel Berglind,, Patrick Müller, Mikaela Willmer, Indranil Sinha, Per Tynelius, Erik Näslund, Karin Dahlman-Wright, Finn Rasmussen. Differential methylation in inflammation and type 2 diabetes genes in siblings born before and after maternal bariatric surgery. Obesity
Sandra Mattua, Francesca Fornaria, Luca Quagliataa, Andrea Perra, Maria Maddalena Angioni, Annalisa Petrelli, Silvia Menegon, Andrea Morandi, Paola Chiarugi, Giovanna Maria Ledda-Columbano, Laura Gramantieri, Luigi Terracciano, Silvia Giordanocorrespondenceemail, Amedeo Columbano. The metabolic gene HAO2 is down regulated in mouse, rat and human hepatocellular carcinoma and correlates with metastasis and poor survival. Journal of Hepatology
Julie Prudhomme, Agnès Dubois, Pablo Navarro, Danielle Arnaud, Philip Avner, and Céline Morey. A rapid passage through a two-active-X-chromosome state accompanies the switch of imprinted X-inactivation patterns in mouse trophoblast stem cells. Epigenetics Chromatin
Ute Warnecke-Eberz , Ralf Metzger, Arnulf H. Hölscher, Uta Drebber, Elfriede Bollschweiler. Diagnostic marker signature for esophageal cancer from transcriptome analysis. Tumor Biology
Firoz Shah, César Nicolás, Johan Bentzer, Magnus Ellström, Mark Smits, Francois Rineau, Björn Canbäck, Dimitrios Floudas, Robert Carleer, Gerald Lackner, Jana Braesel, Dirk Hoffmeister, Bernard Henrissat, Dag Ahrén, Tomas Johansson, David S. Hibbett, Francis Martin, Per Persson, Anders Tunlid. Ectomycorrhizal fungi decompose soil organic matter using oxidative mechanisms adapted from saprotrophic ancestors. New Pytologist
Mustimbo E. P. Roberts, Brandon W. Higgs, Philip Brohawn, Fernanda Pilataxi, Xiang Guo, Michael Kuziora, Russell P. Bowler, Wendy I. White. CD4+ T-Cell Profiles and Peripheral Blood Ex-Vivo Responses to T-Cell Directed Stimulation Delineate COPD Phenotypes. Chronic Obstructive Pulmonary Diseases Foundation
James L Reading, Bart Vaes, Caroline Hull, Shereen Sabbah, Thomas Hayday, Nancy S Wang, Anthony DiPiero, Nicholas A Lehman, Jen M Taggart, Fiona Carty, Karen English, Jef Pinxteren, Robert Deans, Anthony E Ting and Timothy IM Tree. Suppression of IL-7-dependent Effector T-cell Expansion by Multipotent Adult Progenitor Cells and PGE2. The American Society of Gene & Cell Therapy
J Karlsson, A Valind, D Gisselsson. BCOR internal tandem duplication and YWHAE–NUTM2B/E fusion are mutually exclusive events in clear cell sarcoma of the kidney. Genes, Chromosomes and Cancer
C De Leonibus, P Chatelain, C Knight, P Clayton and A Stevens. Effect of summer daylight exposure and genetic background on growth in growth hormone-deficient children. The Pharmacogenomics Journal
Umut Cagina, Olivia F. Duncana,  Ariana P. Gatta, Marc S. Dionneb, Sean T. Sweeneyc, Joseph M. Batemana. Mitochondrial retrograde signaling regulates neuronal function. PNAS
M Pellino. Gene expression analysis and transcriptome evolution in apomicts: a case study in Boechera and Ranunculus. Dissertation submitted to the Combined Faculties for the Natural Sciences and for Mathematics of the Ruperto-Carola University of Heidelberg
Sumadi Lukman Anwar, Till Krech, Britta Hasemeier, Elisa Schipper, Nora Schweitzer, Arndt Vogel, Hans Kreipe, Ulrich Lehmann. Loss of DNA methylation at imprinted loci is a frequent event in hepatocellular carcinoma and identifies patients with shortened survival. Clinical Epigenetics
Carolina Roya, Pablo Carbonell-Bejerano, Rafael Torres-Pérez, Anna Nebish, Óscar Martínez, Manuel Rey, Rouben Aroutiounian, Javier Ibáñez and José M.Martínez-Zapater.  Developmental, transcriptome, and genetic alterations associated with parthenocarpy in the grapevine seedless somatic variant Corinto bianco. Journal of Experimental Botany, Oxford Journals,
Helene Kretzmer, Stephan H Bernhart, Wei Wang, Andrea Haake, Marc A Weniger, Anke K Bergmann, Matthew J Betts, Enrique Carrillo-de-Santa-Pau, Gero Doose, Jana Gutwein, Julia Richter, Volker Hovestadt, Bingding Huang, Daniel Rico, Frank Jühling, Julia Kolarova, Qianhao Lu, Christian Otto, Rabea Wagener, Judith Arnolds, Birgit Burkhardt, Alexander Claviez, Hans G Drexler, Sonja Eberth, Roland Eils. DNA methylome analysis in Burkitt and follicular lymphomas identifies differentially methylated regions linked to somatic mutation and transcriptional control. Nature Genetics
Anna S. Gerdtsson, Núria Malats, Anna Säll, , Francisco X. Real,, Miquel Porta,  Petter Skoog, Helena Persson,  Christer Wingren, Carl A.K. Borrebaeck. A multicenter trial defining a serum protein signature associated with pancreatic ductal adenocarcinoma. International Journal of Proteomics
Emila Kurbasic, Martin Sjöström, Morten Krogh, Elin Folkesson, Dorthe Grabau, Karin Hansson, Lisa Rydén, Sofia Waldemarson, Peter James Emma Niméus. Changes in glycoprotein expression between primary breast tumour and synchronous lymph node metastases or asynchronous distant metastases. Clinical Proteomics
Maria Wik Markhus , Josef Daniel Rasinger, Marian Kjellevold Malde, Livar Frøyland, Siv Skotheim, Hanne Cecilie Braarud, Kjell Morten Stormark, Ingvild Eide Graff. Docosahexaenoic Acid Status in Pregnancy Determines the Maternal Docosahexaenoic Acid Status 3-, 6-and 12 Months Postpartum. Results from a Longitudinal Observational Study. PLOS One
Armand Valsesia, Pierre Chatelain, Adam Stevens, Valentina Peterkova, Alicia Belgorosky, Mohamad Maghnie, Franco Antoniazzi, Ekaterina Koledova, Jerome Wojcik, Pierre Farmer, Benoit Destenaves and Peter E Clayton. Growth hormone (GH) deficiency status combined with GH receptor polymorphism affects response to GH in children. European Journal of Endocrinology
GJ Walter, V Fleskens, KS Frederiksen, M Rajasekhar. Phenotypic, functional and gene expression profiling of peripheral CD45RA+ and CD45RO+ CD4+ CD25+ CD127low regulatory T cells in rheumatoid arthritis. Arthritis & Rheumatology
Julia K. Seibert, Luca Quagliata, Cristina Quintavalle, Thomas G. Hammond, Luigi Terracciano and Alex Odermatt. A role for the dehydrogenase DHRS7 (SDR34C1) in prostate cancer. Cancer Medicine
Yu-Chieh Wang,  Jason W. Stein, Candace L. Lynch, Ha T. Tran, Chia-Yao Lee, Ronald Coleman,   Adam Hatch,  Victor G. Antontsev,  Hun S. Chy,  Carmel M. O'Brien,   Shashi K. Murthy, Andrew L. Laslett,  Suzanne E. Peterson and Jeanne F. Loring. Glycosyltransferase ST6GAL1 contributes to the regulation of pluripotency in human pluripotent stem cells. Scientific Reports
A Stucki-Koch, G Hauck, H Kreipe, K Hussein. MicroRNA expression profiles in BCR-ABL-negative primary myelofibrosis with chromosome 7q defects. Journal of Hematopathology
S Coffey, MJA Williams, LV Phillips, GT Jones. Circulating microRNA Profiling Needs Further Refinement Before Clinical Use in Patients With Aortic Stenosis,  Journal of the American Heart Association
R Mesnage, M Arno, M Costanzo, M Malatesta. Transcriptome profile analysis reflects rat liver and kidney damage following chronic ultra-low dose Roundup exposure. Environmental Health
N Ravi. Genetic analysis of Anaplastic Thyroid Cancer. Degree Projects in Molecular Biology. Lund University
JL Deuve, A Bonnet-Garnier, N Beaujean, P Avner. Antagonist Xist and Tsix co-transcription during mouse oogenesis and maternal Xist expression during pre-implantation development calls into question the nature of the maternal imprint on the X chromosome. Epigenetics
NE van der Sligte, FJG Scherpen, A ter Elst, V Guryev. Effect of IKZF1 deletions on signal transduction pathways in Philadelphia chromosome negative pediatric B-cell precursor acute lymphoblastic leukemia (BCP-ALL). Experimental Hematology & Oncology
RD Abeles, CG Antoniades, DL Shawcross, W Khamri. PWE-114 Modulation of non-canonical nfkb pathways may underlie the anti-inflammatory, resolution-like activation of circulating cd14hi monocytes in hyper-acute liver failure. Gut
A Sharma, MA Jamil, N Nuesgen, F Schreiner, L Priebe. DNA methylation signature in peripheral blood reveals distinct characteristics of human X chromosome numerical aberrations. Clinical Epigenetics
MN Møller, S Kirkeby, J Vikeså, FC Nielsen. Expression of histamine receptors in the human endolymphatic sac: the molecular rationale for betahistine use in Menieres disease. European Archives of European Archives of Oto-Rhino-Laryngology
Natalia Torow, Kai Yu, Kasra Hassani, Jenny Freitag, Olga Schulz, Marijana Basic, Anne Brennecke, Tim Sparwasser, Norbert Wagner, André Bleich, Matthias Lochner, Siegfried Weiss, Reinhold Förster, Oliver Pabst & Mathias W. Hornef. Active suppression of intestinal CD4+TCRaß+ T-lymphocyte maturation during the postnatal period. Nature Communications
N Torow, O Dittrich-Breiholz, MW Hornef. Transcriptional profiling of intestinal CD4+ T cells in the neonatal and adult mice. Genomics Data
AK Coussens, RJ Wilkinson, AR Martineau. Phenylbutyrate Is Bacteriostatic against Mycobacterium tuberculosis and Regulates the Macrophage Response to Infection, Synergistically with 25-Hydroxy-Vitamin D3. PLOS Pathogens
Schiøler Schultz. Extracellular matrix proteins as drivers of inflammation in rheumatoid arthritis. Industrial PhD Thesis, University of Copenhagen
Juliane Lippmann, Frederik Gwinner, Camille Rey, Uyanga Tamira, Helen K. W. Lawd, Benno Schwikowski,  Jost Enninga. Bacterial internalization, localization and effectors shape the Epithelial Immune Response during Shigella Infection. Infection and Immunity
V Schlaphoff, K Deterding, S Hardtke, J Hengst, C Falk, B Bremer, MP Manns, M Cornberg and H Wedemeyer. Serum biomarker profile can predict the outcome of acute HCV infection. Journal of Viral Hepatitis
M Wöbse, V Schlaphoff, A Wranke, M Cornberg,CS Falk, C Yur daydin, MP Manns,H Wedemeyer, S Hardtke and HIDIT-2 study-group. Plasma cytokine and chemokine patterns during PEG_IFNa-2a therapy of chronic hepatitis delta.  Journal of Viral Hepatitis
K Grinnemo, O Simonson, M Corbascio, C Sylvén. DERIVATION AND SELF-RENEWAL OF ISI1+ CELLS AND USES THEREOFUS. FPO IP Research and Communities, Patent 20,150,164,958
AK Coussens, CE Naude, R Goliath, G Chaplin, Robert J. Wilkinson, Nina G. Jablonski. High-dose vitamin D3 reduces deficiency caused by low UVB exposure and limits HIV-1 replication in urban Southern Africans.  PNAS
JE Simpson, PG Ince, T Minett, FE Matthews, PR Heath. Neuronal DNA damage response-associated dysregulation of signalling pathways and cholesterol metabolism at the earliest stages of Alzheimer-type pathology. Neuropathology and Applied Neurobiology
MS Trivedi, EI Chen, D Awad, A Koller, P Patel. Identifying predictors of taxane-induced peripheral neuropathy using shotgun proteomics technology. Journal of Clinical Oncology
S Muhie, R Hammamieh, C Cummings, D Yang, M Jett. Stress-caused anergy of leukocytes towards Staphylococcal enterotoxin B and exposure transcriptome signatures. Genes and Immunity
Y Xiao, S Zijl, L Wang, DC de Groot, MJ van Tol. Identification of the Common Origins of Osteoclasts, Macrophages, and Dendritic Cells in Human Hematopoiesis.  Stem Cell Reports
J Kolarova, I Tangen, S Bens, G Gillessen-Kaesbach. Array-based DNA-methylation analysis in individuals with developmental delay/intellectual disability and normal molecular karyotype.  European Journal of Medical Genetics
SE Khorsandi, A Quaglia, S Salehi, W Jassem.  The microRNA Expression Profile in Donation after Cardiac Death (DCD) Livers and Its Ability to Identify Primary Non Function. PLOS One
S Owusu Sekyere, PV Suneetha, S Hardtke, CS Falk. Type I Interferon Elevates Co-regulatory Receptor Expression on CMV- and EBV-specific CD8 T cells in Chronic Hepatitis C. Frontiers in Immunology
A Badr, P Angers, Y Desjardins. Comprehensive analysis of in vitro to ex vitro transition of tissue cultured potato plantlets grown with or without sucrose using metabolic profiling technique. Plant Cell, Tissue and Organ Culture (PCTOC)
M Lindstedt, C Borrebaeck, H Johansson, A Albrekt. Method for Identifying Agents Capable of Inducing Respiratory Sensitization and Array and Analytical Kits for Use in the Method,  US Patent 20,150,111,771
Y Wang, P Lavender, J Watson, M Arno, T Lehner. Stress activated DC induce dual homeostatic and inflammasome pathways, which may elicit CD4+ memory T cells and IFN stimulated gene, Journal of Biological Chemistry
SE Bates, R Eisch, A Ling, D Rosing, M Turner. Romidepsin in peripheral and cutaneous T-cell lymphoma: mechanistic implications from clinical and correlative data, British Journal of Haematology
S Bustany, J Cahu, P Guardiola, B Sola. Cyclin D1 sensitizes myeloma cells to endoplasmic reticulum stress-mediated apoptosis by activating the unfolded protein response pathway, BMC Cancer
Z Li, Z Qiao, W Zheng, W Ma. Network Cluster Analysis of Protein–Protein Interaction Network–Identified Biomarker for Type 2 Diabetes, Diabetes Technology & Therapeutics
PM Tørring, MJ Larsen, AD Kjeldsen, LB Ousager. Global Gene Expression Profiling of Telangiectasial Tissue from Patients with Hereditary Haemorrhagic Telangiectasia. Microvascular Research
KP Sørensen, M Thomassen, Q Tan, M Bak, S Cold. ] Long non-coding RNA expression profiles predict metastasis in lymph node-negative breast cancer independently of traditional prognostic markers. Breast Cancer Research
Ufuk Kirik, Karin Hansson, Morten Krogh, Mats Jönsson, Mef Nilbert, Peter James, Ana Carneiro.  Discovery-Based Protein Expression Profiling Identifies Distinct Subgroups and Pathways in Leiomyosarcomas. Molecular Cancer Research
GL Christensen, MLB Jacobsen, A Wendt, IG Mollet. Bone morphogenetic protein 4 inhibits insulin secretion from rodent beta cells through regulation of calbindin1 expression and reduced voltage-dependent calcium current. Diabetologia
R Gonzalez, I Garitaonandia, R Semechkin. Derivation of Neural Stem Cells and Dopaminergic Neurons from Human Pluripotent Stem Cells. US Patent 20,150,087,541
K Hollevoet, E Mason-Osann, F Müller, I Pastan. ] Methylation-associated partial down-regulation of mesothelin causes resistance to anti-mesothelin immunotoxins in a pancreatic cancer cell line. PLoS One,
A Forreryd, H Johansson, AS Albrekt, CAK Borrebaeck. Prediction of Chemical Respiratory Sensitizers Using GARD, a Novel. PLOS One
MN Møller, S Kirkeby, J Vikeså, FC Nielsen. Gene expression demonstrates an immunological capacity of the human endolymphatic sac. The Laryngoscope
AK Östberg, U Dahlgren, YT Sul, CB Johansson. Inflammatory cytokine release is affected by surface morphology and chemistry of titanium implants.  Journal of Materials Science
J Kolarova, O Ammerpohl, J Gutwein, M Welzel, I Baus. In vivo Investigations of the Effect of Short-and Long-Term Recombinant Growth Hormone Treatment on DNA-Methylation in Humans. PLOS One
J Vikeså, AKH Møller, B Kaczkowski, R Borup. Cancers of unknown primary origin (CUP) are characterized by chromosomal instability (CIN) compared to metastasis of know origin. BMC Cancer
KCM Denninger, T Litman, T Marstrand, K Moller. Kinetics of gene expression and bone remodelling in the clinical phase of collagen induced arthritis. Arthritis Research & Therapy
R Stella, G Biancotto, G Arrigoni, F Barrucci, R Angeletti. Proteomics for the detection of indirect markers of steroids treatment in bovine muscle. Proteomics
H S Schultz, L M Nitze, L H Zeuthen, P Keller, A Gruhler, J Pass, J Chen, L Guo, A J Fleetwood, J A Hamilton, M W Berchtold, S Panina. Collagen Induces Maturation of Human Monocyte-Derived Dendritic Cells by Signaling through Osteoclast-Associated Receptor. Journal of Immunology
A K Andersson, J Ma, J Wang, X Chen, A Larson Gedman, J Dang, J Nakitandwe, L Holmfeldt, M Parker et al. The landscape of somatic mutations in infant MLL-rearranged acute lymphoblastic leukemias. Nature Genetics
N Nüsgen, W Goering, A Dauksa, A Biswas, M Ahmer, I Dimitriou, A Sharma et al. Inter-locus as well as intra-locus heterogeneity in LINE-1 promoter methylation in common human cancers suggests selective demethylation pressure at specific CpGs. Clinical Epigenetics
S Muhie, A Gautam, J Meyerhoff, N Chakraborty, R Hammamieh, M Jett. Brain transcriptome profiles in mouse model simulating features of post-traumatic stress disorder. Molecular Brain
D Marancik, G Gao, B Paneru, H Ma, A G Hernandez, M Salem, J Yao, Y Palti, G D Wiens. Whole-body transcriptome of selectively bred, resistant-, control-, and susceptible-line rainbow trout following experimental challenge with Flavobacterium psychrophilum. Frontiers
M Negrini, G Cutrona, C Bassi, et al. microRNAome expression in chronic lymphocytic leukemia: comparison with normal B cell subsets and correlations with  prognostic and clinical parameters. Clinical Cancer Research
H Kempf, R Olmer, C Kropp, M Rückert, M Jara-Avaca, D Robles-Diaz et al. Controlling Expansion and Cardiomyogenic Differentiation of Human Pluripotent Stem Cells in Scalable Suspension Culture. Stem Cell Reports
L Berglin. Biliary epithelial cells, the immune system and PSC pathogenesis. Karolinska Institutet
Z X Chen, K Wallis, S M Fell, et al. RNA helicase A is a downstream mediator of KIF1Bß tumor suppressor function in neuroblastoma. Cancer Discovery
D Heckmann, C Urban, K Weber, K Kannenberg, G Binder. Decreased expression of cell proliferation-related genes in clonallyderived skin fibroblasts from children with Silver-Russell syndrome is independent of the degree of 11p15 ICR1 hypomethylation. Clinical Epigenetics
U Warnecke-Eberz, S-H Chon, A H Hölscher, U Drebber, E Bollschweiler. Exosomal onco-miRs from serum of patients with adenocarcinoma of the esophagus: comparison of miRNA profiles of exosomes and matching tumor. Tumor Biology 
L Chen, R Coleman, R Leang, H Tran, A Kopf, C M Walsh, I Sears-Kraxberger, O Steward, W B Macklin, J F Loring, T E Lane. Human Neural Precursor Cells Promote Neurologic Recovery in a Viral Model of Multiple Sclerosis Stem Cell Reports
2014
Anastasia Petrova, Anna Celli, Laureen Jacquet,  Dimitra Dafou, Debra Crumrine, Melanie Hupe, Matthew Arno, Carl Hobbs, Aleksandra Cvoro,  Panagiotis Karagiannis, Liani Devito, Richard Sun, Lillian C. Adame, Robert Vaughan,  John A. McGrath, Theodora M. Mauro and Dusko Ilic. 3D In Vitro Model of a Functional Epidermal Permeability Barrier from Human Embryonic Stem Cells and Induced Pluripotent Stem Cells. Stem Cell Reports, NCBI
P Wäster, I Rosdahl, K Öllinger. Cell fate regulated by nuclear factor-?B- and activator protein-1-dependent signalling in human melanocytes exposed to ultraviolet A and ultraviolet B. PMC
J K Killian, M Miettinen, R L Walker, Y Wang, et al. Recurrent epimutation of SDHC in gastrointestinal stromal tumors  Science Translational Medicine
H Ma, R Morey, R C O'Neil et al. Abnormalities in human pluripotent cells due to reprogramming mechanisms. Nature
 S Wee, M Niklasson, V D Marinescu, A Segerman, L Schmidt, A Hermansson, P Dirks, K Forsberg-Nilsson, B Westermark, L Uhrbom, S Linnarsson, S Nelander, M Andäng. Selective Calcium Sensitivity in Immature Glioma Cancer Stem Cells. PLOS One
B B Khomtchouk, D J Van Booven, C Wahlestedt. HeatmapGenerator: high performance RNAseq and microarray visualization software suite to examine differential gene expression levels using an R and C++ hybrid computational pipeline Source Code for Biology and Medicine
S J Li, M Dhaenens, A Garmyn, E Verbrugghe, P Van Rooij, S De Saeger, M Eeckhout, R Ducatelle, S Croubels, F Haesebrouck, D Deforce, F Pasmans, A Martel. Exposure of Aspergillus fumigatus to T-2 toxin results in a stress response associated with exacerbation of aspergillosis in poultry. World Mycotoxin Journal
M N Møller, S Kirkeby, J Vikeså, F C Nielsen, P Cayé-Thomasen. Gene Expression in the Human Endolymphatic Sac: The Solute Carrier Molecules in Endolymphatic Fluid Homeostasis. Otology & Neurotology
M Askmyr, H Ågerstam, H Lilljebjörn, N Hansen, C Karlsson, S von Palffy, N Landberg, C Högberg, C Lassen, M Rissler, J Richter, M Ehinger, M Järås, T Fioretos. Modeling chronic myeloid leukemia in immunodeficient mice reveals expansion of aberrant mast cells and accumulation of pre-B cells. Blood Cancer Journal
J Karlsson, H Lilljebjörn, L Holmquist Mengelbier, A Valind, M Rissler, I Øra, T Fioretos, D Gisselsson. Activation of human telomerase reverse transcriptase through gene fusion in clear cell sarcoma of the kidney. Cancer Letter
A Gronert Álvarez, P Fytili, P V Suneetha, R M Kraft Anke, C Brauner, J Schlue , T Krech, F Lehner, C Meyer-Heithuis, E Jäckel, J Klempnauer, M M Manns, M Cornberg, H Wedemeyer. Comprehensive phenotyping of regulatory T cells after liver transplantation. Liver Transplantation
N Skrbo, G-O Hjortland, A Kristian, R Holm, S Nord, L Prasmickaite, O Engebraaten, G M Mælandsmo, T Sørlie, K Andersen. Differential In Vivo Tumorigenicity of Distinct Subpopulations from a Luminal-Like Breast Cancer Xenograft. PLOS One
D Usoskin, A Furlan, S Islam, H Abdo, P Lönnerberg, D Lou, J Hjerling-Leffler, J Haeggström, O Kharchenko, P V Kharchenko, S Linnarsson, P Ernfors. Unbiased classification of sensory neuron types by large-scale single-cell RNA sequencing. Nature Neuroscience
D Berglind. Maternal obesity surgery: Effects in women, spouses and offspring. Karolinka Institutet
A Spadonia, M Guidarellia, J Phillipsb, M Maria, M Wisniewski. Transcriptional profiling of apple fruit in response to heat treatment: Involvement of a defense response during Penicillium expansum infection Postharvest Biology and Technology
G Chirumbolo, F Ulbar, G Tolomelli, R Lewis, F Bonifazi, G Bandini, M Arpinati. A novel multiparameter risk score of chronic GVHD based on the measurement of IP10 (CXCL10) and plasmacytoid DC (pDC) in the peripheral blood at 3 months aftertransplant. Haematol 
K-M Andersson, D Kumar, J Bentzer, E Friman, D Ahrén, A Tunlid. Interspecific and host-related gene expression patterns in nematode-trapping fungi. BMC Genomics
H Kempf, R Olmer, C Kropp, M Rückert, M Jara-Avaca, D Robles-Diaz, A Franke, DA Elliott, D Wojciechowski, M Fischer, AR Lara, G Kensah, I Gruh, A Haverich, U Martin, R Zweigerdt.  Controlling Expansion and Cardiomyogenic Differentiation of Human Pluripotent Stem Cells in Scalable Suspension Culture.  Stem Cell Reports
J Roessler, O Ammerpohl, J Gutwein, D Steinemann, B Schlegelberger, V Weyer, M Sariyar, R Geffers, N Arnold, R Schmutzler, CR Bartram, T Heinrich, M Abbas, W Antonopoulos, E Schipper, B Hasemeier, H Kreipe & U Lehmann.  The CpG island methylator phenotype in breast cancer is associated with the lobular subtype.  Epigenomics
S G Musharraf, AJ Siddiqui & S Mazhar.  Direct infusion ESI–MS analysis for metabolite profiling of human plasma using various fractionation techniques.  Bioanalysis
S J Walker, M Colaco, DS Koslov, T Keys, RJ Evans, G H Badlani, K-E Andersson. Transcriptome analysis of bladder biopsy from interstitial cystitis/bladder pain syndrome patients. Genomics Data
R Hoque, A Farooq, F Gorelick, W Z Mehal.  Beta-hydroxybutyrate and niacin protect the murine liver from acute inflammatory injury via activation of the Gpr109 receptor.  Hepatology
D D Burra, O Berkowitz, P E Hedley, J Morris, S Resjö, F Levander, E Liljeroth, E Andreasson, E Alexandersson.  Phosphite-induced changes of the transcriptome and secretome in Solanum tuberosumleading to resistance against Phytophthora infestans.  BioMed Central Plant Biology
J Ouyang, W Ma, BW Zheng.  Stem Cells Gene Expression Profile After Hypochlorous acid Treatment. Leaders in Pharmaceutical Business Intelligence
A Dauksa, A Gulbinas, Z Endzinas, J Oldenburg, O El-Maarri.  DNA Methylation at Selected CpG Sites in Peripheral Blood Leukocytes Is Predictive Of Gastric Cancer.  Anticancer Research
M Nordström, C Wingren, C Rose, A Bjartell, C Becker, H Lilja, K Borrebaeck. Identification of plasma protein profiles associated with risk groups of prostate cancer patients. PROTEOMICS - Clinical Applications
D Ansari, R Andersson, M P Bauden, B Andersson.... Protein deep sequencing applied to biobank samples from patients with pancreatic cancer. Journal of Cancer Research and Clinical Oncology, 2014 
S Marwitz, J Kolarova, M Reck, N Reinmuth, C Kugler. The tissue is the issue: improved methylome analysis from paraffin-embedded tissues by application of the HOPE technique. Laboratory Investigation
P Sui, H Watanabe, M H Ossipov, G Bakalkin. Proteomics of Neuropathic Pain: Proteins and Signaling Pathways Affected in a Rat Model.  Journal of Proteome research
M Negrini, G Cutrona, C Bassi, S Fabris, B Zagatti. MicroRNAome expression in chronic lymphocytic leukemia: comparison with normal B cell subsets and correlations with prognostic and clinical parameters. Clinical Cancer Research
B Ayoglu, A Chaouch, H Lochmüller, L Politano. Affinity proteomics within rare diseases: a BIO-NMD study for blood biomarkers of muscular dystrophies.  EMBO Molecular Medicine
M J Larsen, M Thomassen, Q Tan, K P Sørensen.  Microarray-basedRNA profiling of breast cancer: Batch effect removal improves cross-platform consistency. BioMed Research International
L M Wolfe, R D Thiagarajan, F Boscolo, V Taché. Banking Placental Tissue: An Optimized Collection Procedure for Genome-Wide Analysis of Nucleic Acids. Placenta
X Zhang, B Mozeleski, S Lemoine, E Dériaud, A Lim. CD4 T Cells with Effector Memory Phenotype and Function Develop in the Sterile Environment of the Fetus. Science Translational Medicine
V L Luchenko, T Litman, A R Chakraborty, A Heffner. Histone deacetylase inhibitor-mediated cell death is distinct from its global effect on chromatin. Molecular Oncology
K Hamre, S Penglase, J D Rasinger, K H Skjærven. Ontogeny of redox regulation in Atlantic cod (< i> Gadus morhua</i>) larvae, Free Radical Biology and Medicine
M Colaco, D S Koslov, T Keys, R J Evans, G H Badlani...Correlation of Gene Expression with Bladder Capacity in Interstitial Cystitis/Bladder Pain Syndrome. The Journal of Urology
A Forreryd, H Johansson, A S Albrekt, M Lindstedt.  Evaluation of high throughput gene expression platforms using a genomic biomarker signature for prediction of skin sensitization. BMC Genomics
S Noack, V Seiffart, E Willbold, S Laggies, A Winkel. Periostin secreted by mesenchymal stem cells supports tendon formation in an ectopic mouse model. Stem Cells and Development
J Kozlowska, L S Vermeer, G B Rogers, N Rehnnuma. Combined Systems Approaches Reveal Highly Plastic Responses to Antimicrobial Peptide Challenge in Escherichia coli. PLOS Pathogens
T Bengtsson, D Weighill, E Proux-Wéra, F Levander.  Proteomics and transcriptomics of the BABA-induced resistance response in potato using a novel functional annotation approach. BMC Genomics
L Jønson, J Christiansen, TVO Hansen, J Vikeså. IMP3 RNP Safe Houses Prevent miRNA-Directed< i> HMGA2</i> mRNA Decay in Cancer and Development. Cell Reports
CT Wallington-Beddoe, JA Powell, D Tong, SM Pitson. Sphingosine Kinase 2 Promotes Acute Lymphoblastic Leukemia by Enhancing MYC Expression. Cancer Research
JD Rasinger, TS Carroll, AK Lundebye, C Hogstrand. Cross-omics gene and protein expression profiling in juvenile female mice highlights disruption of calcium and zinc signalling in the brain following dietary exposure to CB-153, BDE-47, HBCD or TCDD. Toxicology
H Johansson, F Rydnert, J Kühnl, AG Schepky. GARD in-House Validation–A Proof of Concept. Toxicological Sciences
F Pauly, KE Smedby, M Jerkeman, H Hjalgrim.  Identification of B-cell lymphoma subsets by plasma protein profiling using recombinant antibody microarrays. Leukemia Research
D Duffy, V Rouilly, V Libri, M Hasan, B Beitz, M David, A Urrutia, A Bisiaux, ST LaBrie, A Dubois, IG Boneca, C Delval, S Thomas, L Rogge, M Schmolz, L Quintana-Murci, and ML Albert for The Milieu Interieur Consortium. Functional Analysis via Standardized Whole-Blood Stimulation Systems Defines the Boundaries of a Healthy Immune Response to Complex Stimuli. Immunity
Darragh Duffy, Rasha Mamdouh, Melissa Laird, Charlotte Soneson ,Lenaig Le Fouler, Maï El-Daly,7,Armanda Casrouge, Jérémie Decalf, Amal Abbas, Noha Sharaf Eldin, Magnus Fontes, Mohamed Abdel-Hamid, Mostafa K. Mohamed, Mona Rafik, Arnaud Fontanet andMatthew L. Albert. The ABCs of viral hepatitis that define biomarker signatures of acute viral hepatitis. Hepatology
M Fontes, C Soneson. METHOD FOR ROBUST COMPARISON OF DATA. US Patent 20,140,074,864
A Stevens, C Bonshek,  A WhatmoreI Butcher...Insights into the pathophysiology of catch-up compared with non-catch-up growth in children born small for gestational age: an integrated analysis of metabolic and transcriptomic data.The Pharmacogenomics Journal
PM Tørring, MJ Larsen, AD Kjeldsen, LB Ousager. Long Non-Coding RNA Expression Profiles in Hereditary Haemorrhagic Telangiectasia. PLOS ONES Resjö, A Ali, HJG Meijer, MF Seidl, B Snel, M Sandin. Quantitative label-free phosphoproteomics of six different life stages of the late blight pathogen Phytophthora infestans reveals abundant phosphorylation of members. Journal of Proteome
KM Roupé, S Veerla, J Olson, EL Stone, OE Sørensen. Transcription Factor Binding Site Analysis Identifies FOXO Transcription Factors as Regulators of the Cutaneous Wound Healing Process. PLOS ONE
AS Albrekt, H Johansson, A Börje, C Borrebaeck. Skin sensitizers differentially regulate signaling pathways in MUTZ-3 cells in relation to their individual potency. BMC Pharmacology and …
C Friemel, O Ammerpohl, J Gutwein, AG Schmutzler. Array-based DNA methylation profiling in male infertility reveals allele-specific DNA methylation in< i> PIWIL1</i> and< i> PIWIL2</i. Fertility and Sterility
ML Wissing, SG Kristensen, CY Andersen. Identification of new ovulation-related genes in humans by comparing the transcriptome of granulosa cells before and after ovulation triggering in the same controlled. Human Reproduction
AP Vitins, AS Kienhuis, EN Speksnijder. Mechanisms of amiodarone and valproic acid induced liver steatosis in mouse in vivo act as a template for other hepatotoxicity models. Archives of Toxicology
N Bayatti, J Cooper-Knock, JJ Bury, M Wyles, PR Heath. Comparison of Blood RNA Extraction Methods Used for Gene Expression Profiling in Amyotrophic Lateral Sclerosis. PLOS ONE
ZX Chen, K Wallis, SM Fell, VR Sobrado, MC Hemmer. RNA helicase A is a downstream mediator of KIF1Bß tumor suppressor function in neuroblastoma. Cancer Discovery
MJ Larsen, M Thomassen, Q Tan, AV Lænkholm. RNA profiling reveals familial aggregation of molecular subtypes in non-BRCA1/2 breast cancer families. BMC Medical Genomics
J Karlsson, L Holmquist Mengelbier, CD Ciornei. Clear cell sarcoma of the kidney demonstrates an embryonic signature indicative of a primitive nephrogenic origin. Genes, Chromosomes and Cancer
CAK Borrebaeck, G Sturfelt, C Wingren. Recombinant Antibody Microarray for Profiling the Serum Proteome of SLE. Systemic Lupus Erythematosus
HG Evans, U Roostalu, GJ Walter, NJ Gullick. TNF-a blockade induces IL-10 expression in human CD4+ T cells. Nature Communications
MJ Larsen, M Thomassen, Q Tan, AV Lænkholm. RNA profiling reveals familial aggregation of molecular subtypes in non-BRCA1/2 breast cancer families. BMC Medical Genomics
N Bayatti, J Cooper-Knock, JJ Bury, M Wyles, PR Heath. Comparison of Blood RNA Extraction Methods Used for Gene Expression Profiling in Amyotrophic Lateral Sclerosis. PLOS ONE
N ZX Chen, K Wallis, SM Fell, VR Sobrado, MC Hemmer.  RNA helicase A is a downstream mediator of KIF1Bß tumor suppressor function in neuroblastoma. Cancer Discovery
J Michalek, E Izbicka, RT Streeper, C Louden. METHODS OF IDENTIFICATION AND DIAGNOSIS OF LUNG DISEASES USING CLASSIFICATION SYSTEMS AND KITS THEREOF. US Patent 20,140,024,553
T Fioretos, M Jaras. Anti-IL1RAP Antibodies and Their Use for Treating Human. US Patent 20,140,017,167
M Abbas, J Salem, A Stucki-Koch, M Rickmann, Expression of angiogenic factors is increased in metastasised renal cellcarcinomas. Springer Link  
Tania Witte , Christoph Plass1, and Clarissa Gerhauser. Pan-cancer patterns of DNA methylation, Genome Medicine
2013
M Thibonnier. MIRNA MODULATORS OF THERMOGENESIS. US Patent 20,130,331,433
A Wilbertz, S Fey, J Obländer, V Nowak, J Vogler. Array-Based Integrative Analysis Of Epigenomic and Transcriptomic Alterations In CD71+ Bone Marrow Erythroprogenitor Cells From Patients With Myelodysplastic …Blood
L Al-Khalili, TC Barbosa, J Östling, J Massart. Profiling of human myotubes reveals an intrinsic proteomic signature associated with type 2 diabetes. Translational Proteomics
X Lin, J Li, G Yin, Q Zhao, D Elias, AE Lykkesfeldt. Integrative analyses of gene expression and DNA methylation profiles in breast cancer cell line models of tamoxifen-resistance indicate a potential. Breast Cancer Research
G Macchia, KH Nord, G D'Alessandro, J Nilsson. Rearrangements of chromosome bands 15q12-q21 are secondary to HMGA2 deregulation in conventional lipoma. Oncology Reports
L Quagliata, M Andreozzi, M Kovac, L Tornillo. SH2D4A is frequently downregulated in hepatocellular carcinoma and cirrhotic nodules. European Journal of Cancer
KP Sørensen, M Thomassen, Q Tan, M Bak, S Cold. Long non-coding RNA HOTAIR is an independent prognostic marker of metastasis in estrogen receptor-positive primary breast cance. Breast Cancer Research 
J Heinzelmann, A Unrein, U Wickmann, S Baumgart. MicroRNAs with Prognostic Potential for Metastasis in Clear Cell Renal Cell Carcinoma: A Comparison of Primary Tumors and Distant Metastases. Annals of Surgical Oncology
M Fontes. COMPUTER-IMPLEMENTED METHOD FOR ANALYZING MULTIVARIATE DATA. US Patent 20,130,304,783
KH Nord, J Nilsson, E Arbajian, FV von Steyern. Recurrent Chromosome 22 Deletions in Osteoblastoma Affect Inhibitors of the Wnt/Beta-Catenin Signaling Pathway. PLOS ONE
T Meerupati, KM Andersson, E Friman, D Kumar. Genomic Mechanisms Accounting for the Adaptation to Parasitism in Nematode-Trapping Fungi. PLOS Genetics
L Vilanova, M Wisniewski, J Norelli, I Viñas, R Torres. Transcriptomic Profiling of Apple in Response to Inoculation with a Pathogen (Penicillium expansum) and a Non-pathogen (Penicillium digitatum). Plant Molecular Biology 
CAK Borrebaeck, LBC Wingren. BIOMARKER SIGNATURES AND USES THEREOF. US Patent 20,130,288,912
S Lunemann, DFG Malone, J Hengst, K Port. Compromised function of natural killer cells in acute and chronic viral hepatitis. Journal of Infectious 
SG Musharraf, S Mazhar, AJ Siddiqui, MI Choudhary. Metabolite Profiling of Human Plasma by Different Extraction Methods through Gas Chromatography-Mass Spectrometry-An Objective Comparison. Analytica Chimica Acta
D Duffy, R Saleh, M Laird, C Soneson, LL Fouler. The ABCs of viral hepatitis that define biomarker signatures of acute viral hepatitis. Hepatology
M Lindstedt, CAK Borrebaeck, H Johansson, A Albrekt. Analytical Methods and Arrays for Use in the Same. US Patent 20,130,274,134
Clayton P, Chatelain P, Tatò L, Yoo HW, Ambler GR, Belgorosky A, Quinteiro S, Deal C, Stevens A, Raelson J, Croteau P,Destenaves B, Olivier C. A pharmacogenomic approach to the treatment of children with GH deficiency or Turner syndrome. Eur J Endocrinol
R Ratzer, HB Søndergaard, JR Christensen, L Börnsen. Gene expression analysis of relapsing–remitting, primary progressive and secondary progressive multiple sclerosis. Multiple Sclerosis Journa
R Albrechtsen, M Kveiborg, D Stautz, J Vikeså, JB Noer. ADAM12 redistributes and activates MMP-14, resulting in gelatin degradation, reduced apoptosis, and increased tumor growth. Journal of Cell Science.
O Ammerpohl, S Bens, M Appari, R Werner, B Korn. Androgen Receptor Function Links Human Sexual Dimorphism to DNA Methylation. PLOS ONE 
Y Li, M Moretto-Zita, F Soncin, A Wakeland, L Wolfe. BMP4-directed trophoblast differentiation of human embryonic stem cells is mediated through a ?Np63+ cytotrophoblast stem cell state. Development
A Mohajeri, J Tayebwa, A Collin, J Nilsson. Comprehensive genetic analysis identifies a pathognomonic NAB2/STAT6 fusion gene, nonrandom secondary genomic imbalances, and a characteristic gene expression profile in solitary fibrous tumor. Genes, Chromosomes & Cancer
S Goyama, J Schibler, L Cunningham, Y Zhang, Y Rao. Transcription factor RUNX1 promotes survival of acute myeloid leukemia cells. The Journal of Clinical Investigaton
J Davidsson, S Veerla, B Johansson. Constitutional trisomy 8 mosaicism as a model for epigenetic studies of aneuploidy. Epigenetics & Chromatin
P Mur, M Mollejo, Y Ruano, ÁR de Lope, C Fiaño. Codeletion of 1p and 19q determines distinct gene methylation and expression profiles in IDH-mutated oligodendroglial tumors. Acta Neuropathologica
L Freitag, C von Kaisenberg, H Kreipe, K Hussein. Expression analysis of leukocytes attracting cytokines in chronic histiocytic intervillositis of the placenta. Int J Clin Exp Pathol, 2013.
au, F Shah, MM Smits, P Persson, T Johansson. Carbon availability triggers the decomposition of plant litter and assimilation of nitrogen by an ectomycorrhizal fungus. The ISME Journal
K JÄÄGER. Differentiation and heterogeneity of mesenchymal stem cells. Thesis/Science Dep of Gene Technology, Tallin University of Technology
A Stevens, D Hanson, A Whatmore, B Destenaves. Human growth is associated with distinct patterns of gene expression in evolutionarily conserved networks. BMC Genomics
J Davidsson, S Veerla, B Johansson. Constitutional trisomy 8 mosaicism as a model for epigenetic studies of aneuploidy. Epigenetics & Chromatin
AK Coussens, RJ Wilkinson, V Nikolayevskyy. Ethnic Variation in Inflammatory Profile in Tuberculosis. PLoS Pathogens
V O'brien, C Hillier. CELL CHARACTERISATION. US Patent 20,130,196,875
F Shah, F Rineau, B Canbäck, T Johansson, A Tunlid. The molecular components of the extracellular protein-degradation pathways of the ectomycorrhizal fungus Paxillus involutus. New Phytologist
S Abdelhady, SS Kitambi, V Lundin, R Aufschnaiter. Erg Channel Is Critical in Controlling Cell Volume during Cell Cycle in Embryonic Stem Cells. PLOS ONE
M Ahrens, O Ammerpohl, W von Schönfels, J Kolarova. DNA Methylation Analysis in Nonalcoholic Fatty Liver Disease Suggests Distinct Disease-Specific and Remodeling Signatures after Bariatric Surgery. Cell Metabolism
F Rineau, F Shah, MM Smits, P Persson, T Johansson. Carbon availability triggers the decomposition of plant litter and assimilation of nitrogen by an ectomycorrhizal fungus. The ISME Journal
K Jääger. Differentiation and heterogeneity of mesenchymal stem cells. Thesis on natural and exact sciences, Tallin University of Technology, Faculty of Science Dep of Gene Technology
P Mur, M Mollejo, Y Ruano, ÁR de Lope, C Fiaño. Codeletion of 1p and 19q determines distinct gene methylation and expression profiles in IDH-mutated oligodendroglial tumors. Acta Neuropathologica
L Freitag, C von Kaisenberg, H Kreipe, K Hussein. Expression analysis of leukocytes attracting cytokines in chronic histiocytic intervillositis of the placenta. Int J Clin Exp Pathol
F Rineau, F Shah, MM Smits, P Persson, T Johansson. Carbon availability triggers the decomposition of plant litter and assimilation of nitrogen by an ectomycorrhizal fungus. The ISME Journal
SAB Hermsen, TE Pronk, EJ van den Brandhof. Transcriptomic analysis in the developing zebrafish embryo after compound exposure: individual gene expression and pathway regulation. Toxicology and Applied Pharmacology
A Mohajeri, J Tayebwa, A Collin, J Nilsson. Comprehensive genetic analysis identifies a pathognomonic NAB2/STAT6 fusion gene, nonrandom secondary genomic imbalances, and a characteristic gene …Genes, Chromosomes & Cancer
KM Andersson, T Meerupati, F Levander, E Friman. Characterization of the proteome of the nematode-trapping cells of the fungus Monacrosporium haptotylum. Applied and Environmental Microbiology
Martin.J Larsen, Torben A.Kruse, Anne-Vibeke Laenkholm, Martin Bak, Anne E.Lykkesfeldt, Kristina P.Sörensen, Thomas v.O Hansen, Bent Ejlertsen, Anne-Marie Gerdes, Mads Thomassen. Classifications within Molecular Subtypes Enables Identification of BRCA1/BRCA2 Mutation Carriers by RNA Tumor Profiling. PLOS One
A Harish, A Tunlid, CG Kurland. Rooted phylogeny of the three superkingdoms. Biochimie
S.Salehi, H.C Brereton, M.J Arno, , D.Darling, A.Quaglia, J.O Grady, N.Heaton, V.R Aluvihare. Human Liver Regeneration Is Characterized by the Coordinated Expression of Distinct MicroRNA Governing Cell Cycle Fate. American Journal of Transplantation
D Chen, A Persson, Y Sun, LG Salford, DG Nord. Better Prognosis of Patients with Glioma Expressing FGF2-Dependent PDGFRA Irrespective of Morphological Diagnosis. PLOS ONE
A Stevens, P Clayton, L Tatò, HW Yoo. Pharmacogenomics of insulin-like growth factor-I generation during GH treatment in children with GH deficiency or Turner syndrome. The pharmacogenomics
Killian JK, Kim SY, Miettinen M, Smith C, Merino M, Tsokos M, Quezado M, Smith WI Jr, Jahromi MS, Xekouki P, Szarek E, Walker RL, Lasota J, Raffeld M, Klotzle B, Wang Z, Jones L, Zhu Y, Wang Y, Waterfall JJ, O'Sullivan MJ, Bibikova M, Pacak K, Stratakis C, Janeway KA, Schiffman JD, Fan JB, Helman L, Meltzer PS.Succinate dehydrogenase mutation underlies global epigenomic divergence in gastrointestinal stromal tumor. Cancer Discovery
R Gonzalez, I Garitaonandia, T Abramihina. Deriving dopaminergic neurons for clinical use. A practical approach. Scientific Reports
S Ohrt-Nissen, KBV Døssing, M Rossing, C Lajer. Characterization of miRNA expression in human degenerative lumbar discs. Connective Tissue 
D Jacobson, AR Monforte, AC Silva Ferreira. Untangling the chemistry of Port wine aging with the use of GC-FID, multivariate statistics and network reconstruction.  Journal of Agricultural and Food Chemistry 
D Joshi, S Salehi, H Brereton, M Arno, A Quaglia. Distinct MicroRNA profiles are associated with severity of HCV recurrence and acute cellular rejection after liver transplant. Liver Transplantation
ED Foucher, S Blanchard, L Preisser, E Garo, N Ifrah. IL-34 Induces the Differentiation of Human Monocytes into Immunosuppressive Macrophages. Antagonistic Effects of GM-CSF and IFN?. PLOS ONE
SL Anwar, C Albat, T Krech, B Hasemeier, E Schipper. Concordant hypermethylation of intergenic microRNA genes in human hepatocellular carcinoma as new diagnostic and prognostic marker. International Journal of Cancer
K Lundberg, AS Albrekt, I Nelissen, S Santegoets. Transcriptional Profiling of Human Dendritic Cell Populations and Models-Unique Profiles of In Vitro Dendritic Cells and Implications on Functionality and Applicability. PLOS ONE
2012 
Haglund F, Ma R, Huss M, Sulaiman L, Lu M, Nilsson IL, Höög A, Juhlin CC, Hartman J, Larsson. Evidence of a functional estrogen receptor in parathyroid adenomas. J Clin Endocrinol Metab
Mlisana K, Naicker N, Werner L, Roberts L, van Loggerenberg F, Baxter C, Passmore JA, Grobler AC, Sturm AW, Williamson C, Ronacher K, Walzl G, Abdool Karim SS. Symptomatic vaginal discharge is a poor predictor of sexually transmitted infections and genital tract inflammation in high-risk women in South Africa. J Infect Dis
RT Streeper, E Izbicka, SH Baek. METHODS OF IDENTIFICATION, ASSESSMENT, PREVENTION AND THERAPY OF LUNG DISEASES AND KITS THEREOF. US Patent 20,120,302,455
S Alagaratnam, NJ Harrison, AC Bakken, AM Hoff. Transforming pluripotency: an exon-level study of malignancy-specific transcripts in human embryonal carcinoma and embryonic stem cells. Stem Cells and Development
OJ Matthew, PF Laura, PR Francesca, MB Peter. Functional characterisation of long chain prenyl diphosphate synthases from tomato. Biochemical Journal
Muhie, R Hammamieh, C Cummings, D Yang, M Jett. Transcriptome characterization of immune suppression from battlefield-like stress. Genes and Immunity
F Yadetie, OA Karlsen, A Lanzén, K Berg, P Olsvik. Global transcriptome analysis of Atlantic cod (Gadus morhua) liver after in vivo methylmercury exposure suggests effects on energy metabolism. Aquatic Toxicology
H Johansson, AS Albrekt, Carl Borrebaeck, M Lindstedt. The GARD assay for assessment of chemical skin sensitizers. Toxicology in Vitro
YF Wong, PD Wilson, RJ Unwin, JT Norman, M Arno. Retinoic Acid Receptor-Dependent, Cell-Autonomous, Endogenous Retinoic Acid Signaling and Its Target Genes in Mouse Collecting Duct Cells. PLOS ONE
J Carlsson, G Helenius, M Karlsson, O Andrén. Differences in microRNA expression during tumor development in thetransition and peripheral zones of the prostate. oru.diva-portal.org
M FONTES, C SONESON. Method for robust comparison of data. WO Patent 2,012,123,374
KH Nord, K Paulsson, S Veerla, J Wejde, O Brosjö. Retained Heterodisomy Is Associated with High Gene Expression in Hyperhaploid Inflammatory Leiomyosarcoma. Neoplasia 
T Fioretos, M Järås. Novel Agents and Uses Thereof. US Patent 20,120,225,059
AK Coussens, RJ Wilkinson, Y Hanifa, V Nikolayevskyy. Vitamin D accelerates resolution of inflammatory responses during tuberculosis treatment. Proceedings of the National Academy of Sciences of the United States of America,  PNAS
A Sandström, R Andersson, R Segersvärd, ZM Löhr. Serum proteome profiling of pancreatitis using recombinant antibody microarrays reveals disease-associated biomarker.  Proteomics-Clinical
P Sekyrova, J Östblom. Blebbing as a physical force in cancer EMT-Parallels with mitosis. Seminars in Cancer Biology
 K Jääger, S Islam, P Zajac, S Linnarsson. RNA-Seq Analysis Reveals Different Dynamics of Differentiation of Human Dermis-and Adipose-Derived Stromal Stem Cells. PLoS ONE
C Eckmann-Scholz, S Bens, J Kolarova. DNA-Methylation Profiling of Fetal Tissues Reveals Marked Epigenetic Differences between Chorionic and Amniotic Samples. PLoS ONE
PR Young, JG Lashbrooke, E Alexandersson.  The genes and enzymes of the carotenoid biosynthetic pathway in Vitis vinifera L. BMC Genomics
B Sadeghi, H Al-Chaqmaqchi, S Al-Hashmi. Early-phase GVHD gene expression profile in target versus non-target tissues: kidney, a possible target?  Bone Marrow
J Taneera, S Lang, A Sharma, J Fadista, Y Zhou. A Systems Genetics Approach Identifies Genes and Pathways for Type 2 Diabetes in Human Islets. Cell Metabolism
J Gaedcke, M Grade, J Camps, R Sokilde. The rectal cancer microRNAome-microRNA expression in rectal cancer and matched normal mucosa. Clinical Cancer Research
KA Serikawa, S Jacobsen, D Lundsgaard, BA Fox. Detection of gene expression signatures related to underlying disease and treatment in rheumatoid arthritis patients. Modern Rheumatology
MB Lyng, AV Lænkholm, R Søkilde, KH Gravgaard. Global MicroRNA Expression Profiling of High-Risk ER+ Breast Cancers from Patients Receiving Adjuvant Tamoxifen Mono-Therapy: A DBCG Study. PLoS ONE
 C Riou, BP Peixoto, L Roberts, K Ronacher. Effect of Standard Tuberculosis Treatment on Plasma Cytokine Levels in Patients with Active Pulmonary Tuberculosis; PLoS ONE
C B Lajer, E Garnæs, L Friis-Hansen, B Norrild, M H Therkildsen, M Glud, M Rossing, H Lajer, D Svane, L Skotte, L Specht, C Buchwald and F C NielsenThe role of miRNAs in human papilloma virus (HPV)-associated cancers: bridging between HPV-related head and neck cancer and cervical cancer British Journal of Cancer 106
Felix Haglund, Ming Lu, Vladana Vukojevic, Inga-Lena Nilsson, Adam Andreasson, Mensur Džabic, Robert Bränström, Anders Höög, C. Christofer Juhlin, Catharina LarssonProlactin Receptor in Primary Hyperparathyroidism – Expression, Functionality and Clinical Correlations PLosONE
Harald Osmundsen, Anne-Marthe Jevnaker and Maria A. Landin Deoxyoligonucleotide Microarrays for Gene Expression Profiling in Murine Tooth Germs Odontogenesis
DR de la Bletiere, O Blanchet, P Cornillet-Lefebvre… Routine use of microarray-based gene expression profiling to identify patients with low cytogenetic risk acute myeloid leukemia: accurate results can be obtained even with suboptimal samples BMC Medical Genomics
G Macchia, D Trombetta, E Möller, F Mertens...FOSL1 as a candidate target gene for 11q12 rearrangements in desmoplastic fibroblastoma Laboratory Investigation
Pascale May-Panloup, Véronique Ferré-L'Hôtellier, Catherine Morinière, Charles Marcaillou, Sophie Lemerle, Marie-Claire Malinge, Anne Coutolleau,Nicolas Lucas3,Pascal Reynier, Philippe Descamps, Philippe Guardiola ;Molecular characterization of corona radiata cells from patients with diminished ovarian reserve using microarray and microfluidic-based gene expression profiling Human Reproduction
2011-2010
Ákos Végvária, Melinda Rezeli,Carina Sihlbom, Jari Häkkinen, Elisabet Carlsohn, Johan Malm, Hans Lilja, Thomas Laurell,György Marko-Varga ;Molecular microheterogeneity of prostate specific antigen in seminal fluid by mass spectrometry Clinical Biochemistry
Jimsgene Sanjmyatav, Thomas Steiner, Heiko Wunderlich, Julia Diegmann, Mieczyslaw Gajda, Kerstin Junker;A Specific Gene Expression Signature Characterizes Metastatic Potential in Clear Cell Renal Cell Carcinoma The Journal of Urology
D Sehic, J Karlsson, B Sandstedt…SIX1 protein expression selectively identifies blastemal elements in Wilms tumor Pediatric Blood & Cancer
Damien Reynaud1, Eric Pietras, Keegan Barry-Holson, Alain Mir, Mikhail Binnewies, Marion Jeanne, Olga Sala-Torra, Jerald P. Radich, Emmanuelle Passegué IL-6 Controls Leukemic Multipotent Progenitor Cell Fate and Contributes to Chronic Myelogenous Leukemia Development Cancer cell 
Debra Rossouw, Dan Jacobson and Florian F. Bauer Transcriptional Regulation and the Diversification of Metabolism in Wine Yeast Strains. Genetics
Killian JK, Bilke S, Davis S, Walker RL, Jaeger E, Killian MS, Waterfall JJ, Bibikova M, Fan JB, Smith WI Jr, Meltzer PS A methyl-deviator epigenotype of estrogen receptor-positive breast carcinoma is associated with malignant biology. Am J Pathol 
D Rossouw, N Jolly, D Jacobson...The effect of scale on gene expression: commercial versus laboratory wine fermentations. Applied Microbiology and Biotechnology
Naiara G Bediaga, Amelia Acha-Sagredo, Isabel Guerra, Amparo Viguri, Carmen Albaina, Irune Ruiz Diaz, Ricardo Rezola, ...DNA methylation epigenotypes in breast cancer molecular subtypes. Breast Cancer Research 
Thibaut Lery, Mario Primicerio, Maria J. Esteban, Magnus Fontes, Yvon Maday, Volker Mehrmann, Goncalo Quadros, Wil Schilders, Andreas Schuppert and Heather Tewkesbury Health & Biology. European Success Stories in Industrial Mathematics
L Kleynhans, N Du Plessis, GF Black, AG Loxton...Medroxyprogesterone Acetate Alters Mycobacterium Bovis BCG-Induced Cytokine Production in Peripheral Blood Mononuclear Cells of Contraceptive Users. PLoSone
Jessica Carlsson, Sabina Davidsson, Gisela Helenius, Mats Karlsson, Zelmina Lubovac, Ove Andrén, Björn Olsson and Karin Klinga-Levan A miRNA expression signature that separates between normal and malignant prostate tissues. Cancer Cell International
Frida Abel, Daniel Dalevi, Maria Nethander, Rebecka Jörnsten, Katleen De Preter, Joëlle Vermeulen, Raymond Stallings, Per Kogner, John Maris and Staffan Nilsson A 6-gene signature identifies four molecular subgroups of neuroblastoma. Cancer Cell International 
H Johansson, M Lindstedt, AS Albrekt... A genomic biomarker signature can predict skin sensitizers using a cell-based in vitro alternative to animal tests. BMC Genomics
L Fagerberg, S Stromberg, A Elobeid, M Gry... Large-scale Protein Profiling in Human Cell Lines Using Antibody-based Proteomics. Journal of Proteome Research
R Jimbo, J Fernandez-Rodriguez, YT Sul... Principal Component Analysis: A Novel Analysis to Evaluate the Characteristics of Osseointegration of Different Implant Surfaces. Implant Dentistry
M Fontes, C Soneson. The projection score-an evaluation criterion for variable subset selection in PCA visualization. BMC Bioinformatics 
E Möller, JL Hornick, L Magnusson, S Veerla... FUS-CREB3L2/L1–Positive Sarcomas Show a Specific Gene Expression Profile with Upregulation of CD24 and FOXL1 - Clinical Cancer Research
G Styger, D Jacobson... Identifying genes that impact on aroma profiles produced by Saccharomyces cerevisiae and the production of higher alcohols. Applied Microbiology and Biotechnology
CB Johansson, C Gretzer, R Jimbo, I Mattisson... Enhanced implant integration with hierarchically structured implants: a pilot study in rabbits. Clinical Oral Implants Research 
Ole Ammerpohl, Johann Pratschke, Clemens Schafmayer, Andrea Haake, Wladimir Faber, Oliver von Kampen, Mario Brosch, Bence Sipos, Witigo von Schönfels, Katharina Balschun, Christoph Röcken, Alexander Arlt, Bodo Schniewind, Jonas Grauholm, Holger Kalthoff, Peter Neuhaus,,Felix Stickel,,Stefan Schreiber,,Thomas Becker,,Reiner Siebert, Jochen Hampe. Distinct DNA methylation patterns in cirrhotic liver and hepatocellular carcinoma. International Journal of Cancer 
Anders Carlsson, Dirk M. Wuttge, Johan Ingvarsson, Anders A. Bengtsson, Gunnar Sturfelt, Carl A. K. Borrebaeck and Christer Wingren. Serum protein profiling of systemic lupus erythematosus and systemic sclerosis using recombinant antibody microarrays.Molecular & Cellular Proteomics
Måns Jergil, Maud Forsberg, Hugh Salter, Kenneth Stockling, Anne-Lee Gustafson, Lennart Dencker and Michael Stigson. Short-Time Gene Expression Response to Valproic Acid and Valproic Acid Analogs in Mouse Embryonic Stem Cells. Toxicological Sciences 
S. Bensa, O. Ammerpohl, J.I. Martin-Suberoa, M. Apparib, J. Richtera, O. Hiortc, R. Wernerc, F.G. Riepeb, R. Sieberta, P.-M. Holterhusb. Androgen Receptor Mutations Are Associated with Altered Epigenomic Programming as Evidenced by HOXA5 Methylation. Sexual Development, online publication 
Joana Heinzelmann, Brenda Henning, Jimsgene Sanjmyatav, Nicole Posorski, Thomas Steiner, Heiko Wunderlich, Mieczyslaw R. Gajda and Kerstin Junker. Specific miRNA signatures are associated with metastasis and poor prognosis in clear cell renal cell carcinoma. World Journal of Urology DOI: 10.1007/s00345-010-0633-4
Linda Dexlin-Mellby, Anna Sandström, Magnus Centlow, Sara Nygren, Stefan R. Hansson, Carl A. K. Borrebaeck, Christer Wingren. Proteomic expression analysis and comparison of protein and mRNA expression profiles in human malignant gliomas. PROTEOMICS – Clinical Applications Volume 4, Issue 10-11, pages 794–807
Järås M, Johnels P, Hansen N, Agerstam H, Tsapogas P, Rissler M, Lassen C,Olofsson T, Bjerrum OW, Richter J, Fioretos T. Isolation and killing of candidate chronic myeloid leukemia stem cells by antibody targeting of IL-1 receptor accessory protein. Proc Natl Acad Sci U S A. 2010 Sep 14;107(37):16280-5
Karl Björk, Anita C. Hansson and Wolfgang H. Sommer. Genetic Variation and Brain Gene Expression in Rodent Models of Alcoholism: Implications for medication development. International Review of Neurobiology, Volume 91, pages 129-171
Linda Holmquist Mengelbier, Jenny Karlsson, David Lindgren, Ingrid Öra, Margareth Isaksson, Ildiko Frigyesi, Attila Frigyesi, Johannes Bras||, Bengt Sandstedt, and David Gisselsson. Deletions of 16q in Wilms Tumors Localize to Blastemal-Anaplastic Cells and Are Associatedwith Reduced Expression of the IRXB Renal Tubulogenesis Gene Cluster. The American Journal of Pathology 2010;177:2609-2621
Ulrika Andréasson, Patrik Edén, Carsten Peterson, Carl-Magnus Högerkorp, Mats Jerkeman, Niels Andersen, Mattias Berglund, Christer Sundström, Richard Rosenquist, Carl A.K. Borrebaeck, Sara Ek. Identification of uniquely expressed transcription factors in highly purified B-cell lymphoma samples. American Journal of Hematology. Volume 85, Issue 6, pages 418–425
Linda Dexlin-Mellby, Anna Sandström, Magnus Centlow, Sara Nygren, Stefan R. Hansson, Carl A. K. Borrebaeck, Christer Wingren, Tissue proteome profiling of preeclamptic placenta using recombinant antibody microarrays, PROTEOMICS – Clinical Applications
Magnus Fontes. Statistical and knowledge supported visualization of multivariate data. Submitted to Proceedings from the conference in honour of Gunnar Sparr, Lund , Sweden 8-9 May 2008. Available online here.
Anders Carlsson, Oscar Persson, Johan Ingvarsson, Bengt Widegren, Leif Salford, Carl A. K. Borrebaeck, Christer Wingren, Plasma proteome profiling reveals biomarker patterns associated with prognosis and therapy selection in glioblastoma multiforme patients, PROTEOMICS – Clinical Applications, Volume 4, Issue 6-7, pages 591–602
Gisselsson D, Lindgren D, Mengelbier LH, Ora I, Yeger H. Genetic bottlenecks and the hazardous game of population reduction in cell line based research. Experimental cell research, In Press, Available online 
Julia Richter, Ole Ammerpohl, Jose I Martin-Subero, Manuel Montesinos-Rongen, Marina Bibikova, Eliza Wickham-Garcia, Otmar D Wiestler, Martina Deckert and Reiner Siebert. Array-based DNA methylation profiling of primary lymphomas of the central nervous system. BMC Cancer
Rehannah Borup , Maria Rossing , Ricardo Henao, Yohei Yamamoto, Annelise Krogdahl, Christian Godballe, Ole Winther, Katalin Kiss, Lise Christensen, Estrid Høgdall, Finn Bennedbæk, Finn Cilius Nielsen, Molecular signatures of thyroid follicular neoplasia, Endocrine-Related Cancer 
Astrid Enkelmann, Joana Heinzelmann, Ferdinand von Eggeling, Martina Walter, Alexander Berndt, Heiko Wunderlich and Kerstin Junker, Specific protein and miRNA patterns characterise tumour-associated fibroblasts in bladder cancer, Journal of Cancer Research and Clinical Oncology DOI: 10.1007/s00432-010-0932-6
Malin Lindstedt, Inge Nelissen, Sue Gibbs, Carl Borrebaeck. 2010. Mimicking the immunoregulatory properties of primary dendritic cells in vitro - A rational approach to design a test system. Toxicology Reviews. In press.
Mark J Alston , John Seers , Jay CD Hinton and Sacha Lucchini. BABAR: an R package to simplify the normalisation of common reference design microarray-based transcriptomic datasets. BMC Bioinformatics 
Charlotte Soneson, Henrik Lilljebjörn, Thoas Fioretos, Magnus Fontes. Multivariate analysis of the relationship between SNP copy number and gene expression in leukemia - Presented at Statistical advances in Genome-scale Data Analysis - Workshop ETH, Ascona 2009
Erik Alexandersson, Jonas Å.H. Danielson, Johan Råde, Vamsi K. Moparthi, Magnus Fontes, Per Kjellbom and Urban Johanson. Transcriptional regulation of aquaporins in accessions of Arabidopsis in response to drought stress, The Plant Journal 
Davidsson Josef; Lilljebjorn Henrik; Andersson Anna; Veerla Srinivas; Heldrup Jesper; Behrendtz Mikael; Fioretos Thoas; Johansson Bertil. The DNA methylome of pediatric acute lymphoblastic leukemia. Human Molecular Genetics
Möller, Emily. EWSR1 and FUS fusion genes in Tumorigenesis. Dissertation at department of Clinical Genetics, Lund Uinversity 
Early versions of Gene Expression Explorer have been used in the following references:
Andersson A, Olofsson T, Lindgren D, Nilsson B, Ritz C, Edén P, Lassen C, Råde J, Fontes M, Mörse H, Heldrup J, Behrendtz M, Mitelman F, Höglund M, Johansson B, Fioretos T. 2005. Molecular signatures in childhood acute leukemia and their correlations to expression patterns in normal hematopoietic subpopulations. Proc Natl Acad Sci USA 102:19069-19074.
Andersson A, Ritz C, Lindgren D, Edén P, Lassen C, Heldrup J, Olofsson T, Råde J, Fontes M, Porwit-McDonald A, Behrendtz M, Höglund M, Johansson B, Fioretos T. 2007. Microarray-based classification of a consecutive series of 121 childhood acute leukemias: prediction of leukemic and genetic subtype as well as of minimal residual disease status. Leukemia 21:1198-1203.
Workshops and books
T Léry, M Primicerio, ... European Success Stories in Industrial Mathematics. Springer
Sylvestre Burgos, Manh Hong Duong, Laura Friis Frølich, Daniel Høyer Iversen, Bogna Pawlowska, Matthias Voigt, Mikalai Zhudro. How to enhance the exploratory power of Qlucore Omics Explorer?. The 23rd ECMI Modelling Week, European Student Workshop on Mathematical Modelling in Industry and Commerce Wroclaw University of Technology, Poland, August 23-30, 2009. Report.