Download free trial
You can download a free 10 days trial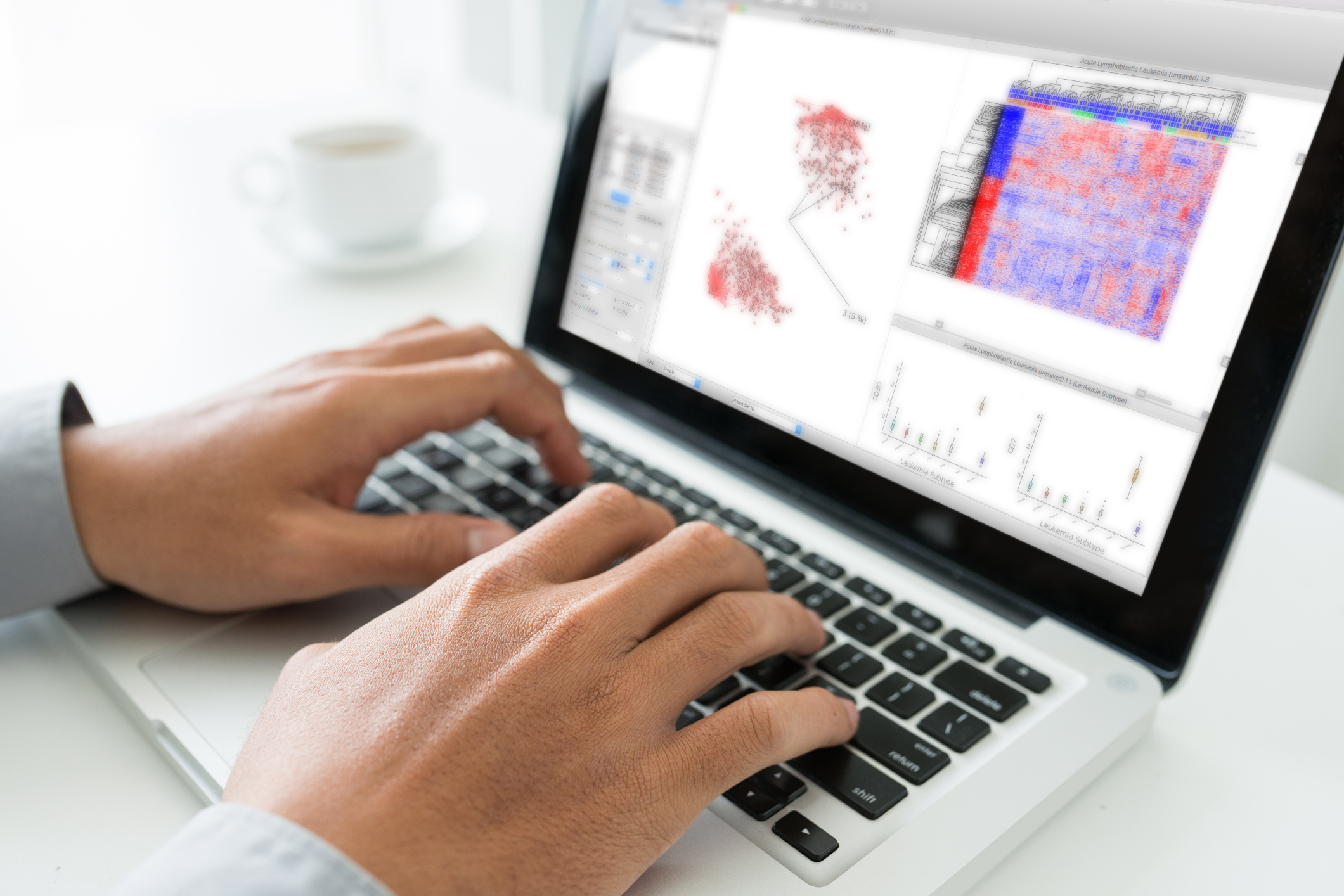 Qlucore Omics Explorer is available for both Windows and Mac. Select option below.
After downloading and installation, spend a few minutes and watch the video tutorials This is an excellent way to get started.
Windows: Be sure to have updated graphical drivers. The recommended process is to go to the graphical card manufacturers homepage and download the latest drivers. Note that Windows Update does not always provide the latest drivers.
Mac: The Mac version requires macOS release 10.13 or 10.14.
The default Mac OS security settings will not allow Qlucore Omics Explorer to be executed. (It can be installed, but not started.) You might get an error message when application start is attempted, something like this: "Qlucore Omics Explorer can´t be opened because it is from an unidentified developer".
The solution is to tell Mac OS to make an exception to the security settings for this application only. The exact procedure for doing so varies between Mac OS versions, use this for Mac OS Mojave (10.14):
Try to open the Qlucore application. Get the error message.
Click OK in the error message.
Use MacOS "Finder", go to the "Applications" folder and locate the Qlucore application icon.
Press and hold down the Control key (Ctrl on your keyboard) and click the Qlucore app icon. You will get a menu.
Select "Open" from the menu. A warning dialog will appear with buttons for different actions.
Click "Open" button.
Login to access downloads
In order to access downloads, please login. If you are not registered you need to register first.