Qlucore Omics Explorer
Fast, Visual and Versatile software for instant analysis of Omics and NGS data.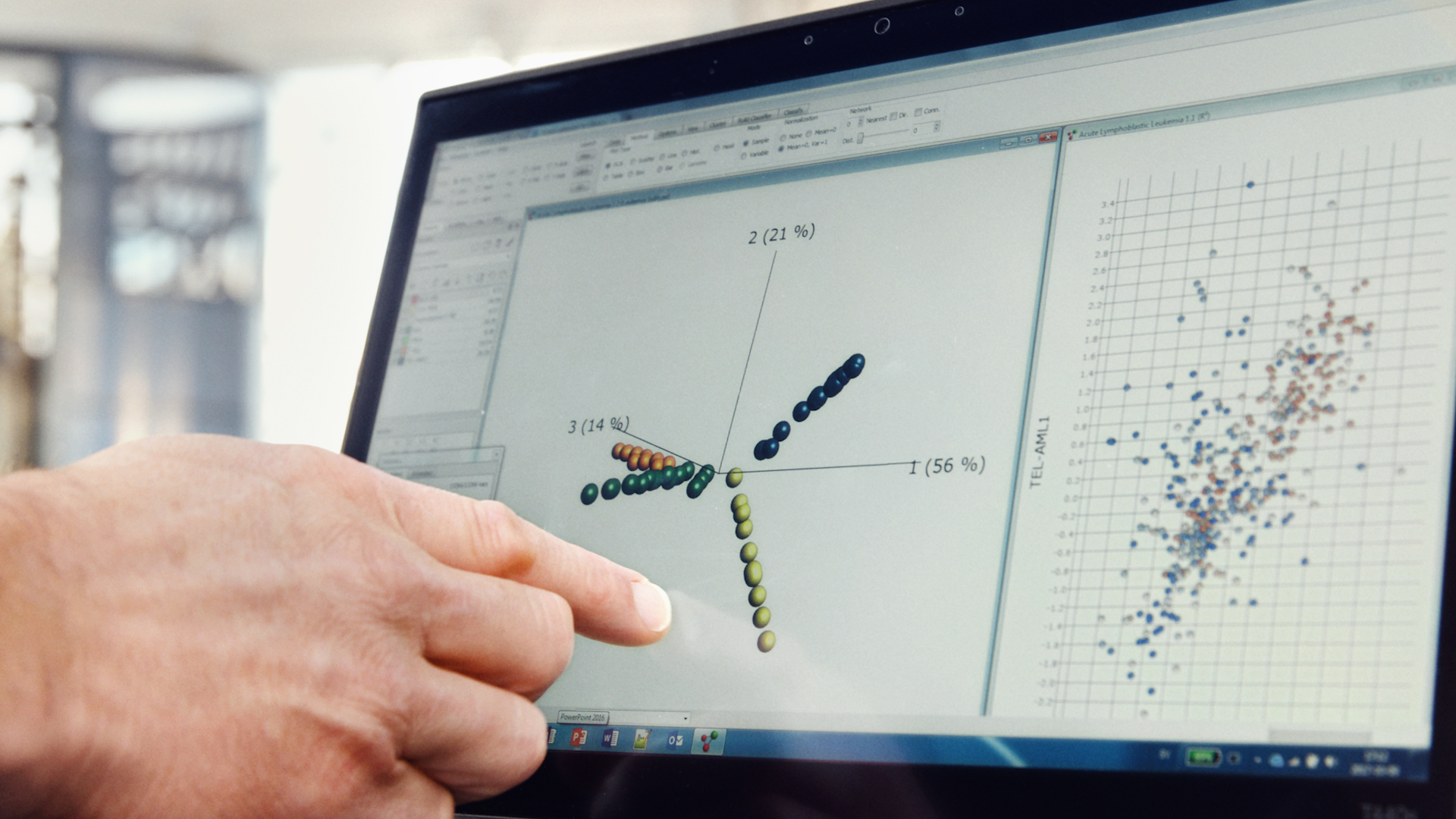 Qlucore Omics Explorer is a D.I.Y next-generation bioinformatics software for research in life science, plant- and biotech industries, as well as academia. The powerful and flexible visualization-based data analysis tool with inbuilt powerful statistics delivers immediate results and provides instant exploration and visualization of big data.
The software is developed to allow the workflow which best suits you and your experiments and maximizes the outcome of your research.
Templates are Python based scripts that can be used to configure repetitive tasks as well as extending the functionality and integrating the program in tool chains.
For RNA-seq data is it possible to analyze expression levels in a synchronized model with filtering along the genome.
Easy data import
A wide selection of file formats and data types are supported. Import of data and clinical information can be done in several ways, with or without normalization. 
The value of using Qlucore Omics Explorer