Accelerate your precision medicine capabilities 
Optimized treatments are at the heart of precision medicine. But their timely development and use relies on our ability to find biomarkers and design tests for them. Data from Next Generation Sequencing (NGS) is one important source making this possible.
Qlucore software suite enables analysis based on standard RNA-seq data. The software suite is flexible and allows multiple classification models for different disease areas. The suite is ready to assist from early discovery studies, optimization of disease classification models and development of CE-IVDR compliant companion diagnostic tests.
By making it easy to develop companion diagnostics for standard RNA-seq, Qlucore can help you unlock more of the potential for precision medicine.
Optimize every step – from development to deployment. Qlucore provides three complementary software for companion diagnostics development and deployment.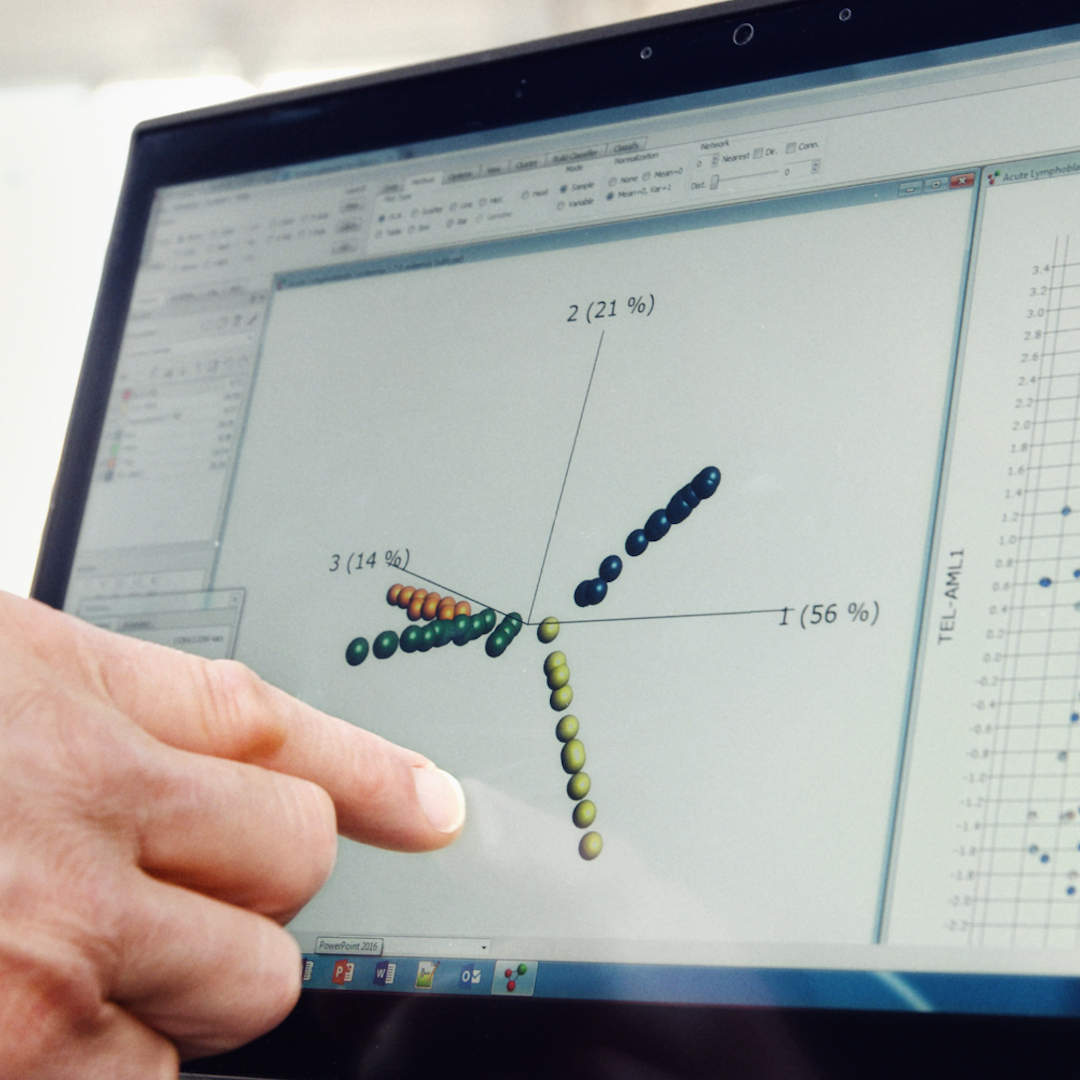 Qlucore Omics Explorer
Qlucore Omics Explorer (QOE) is a fast visualization-based analysis tool for identification of biomarkers that can help deepen biological understanding of data and the research area. QOE is for research use only.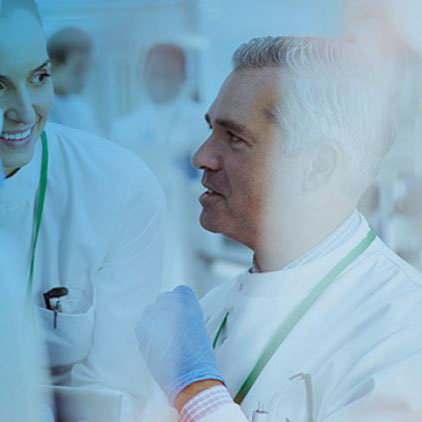 Qlucore Insights
Qlucore Insights (QI) provides a flexible platform for development and optimization of machine learning-based classification models for stratification of patients. Optimized for transcriptomic data and the use of gene expression and gene fusion analysis to sub-classify cancers. QI is for research use only.

Future proof solution - full transcriptome data
A test based on full transcriptome data is more versatile than one based on a limited set of genes. Classifier development using full transcriptome data increases the flexibility and in the end potentially the reliability.
A lab implementation using software and standard RNA-seq data enables multiple companion diagnostic tests using the same original sample data. Further, using standard data ensures compatibility with new learnings; re-trained and re-validated classification models with new findings are easy to deploy.
In other words, Qlucore's solution for companion diagnostics is flexible and future proof. This is important to protect your investments in this fast-moving field, see example on gene fusion based approved therapies. A panel limited to cover the relevant fusion genes at a certain time-point will soon be outdated.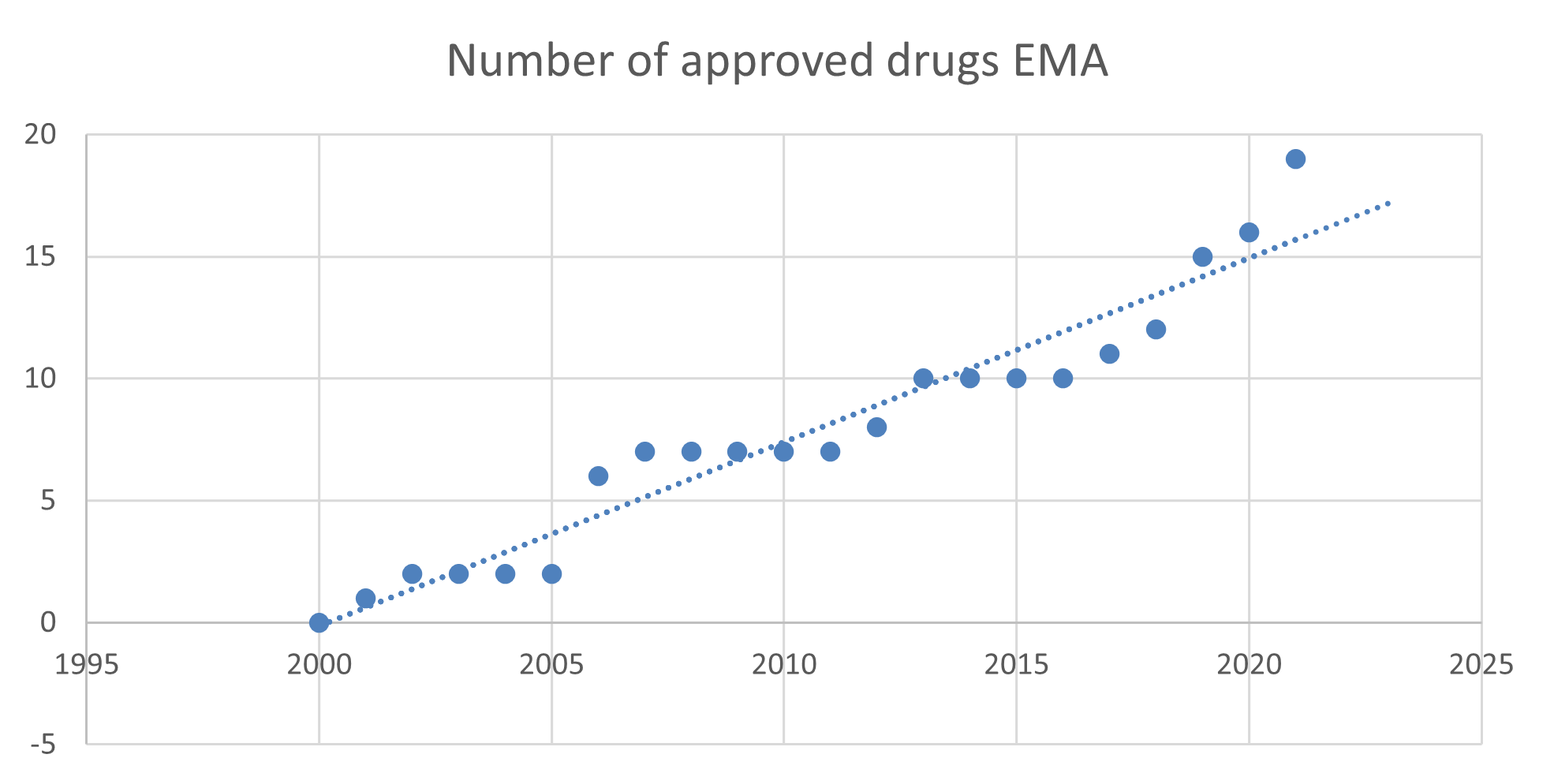 The accumulated number of gene fusions with accompanying EMA approved therapies over time.
Qlucore expertise at your side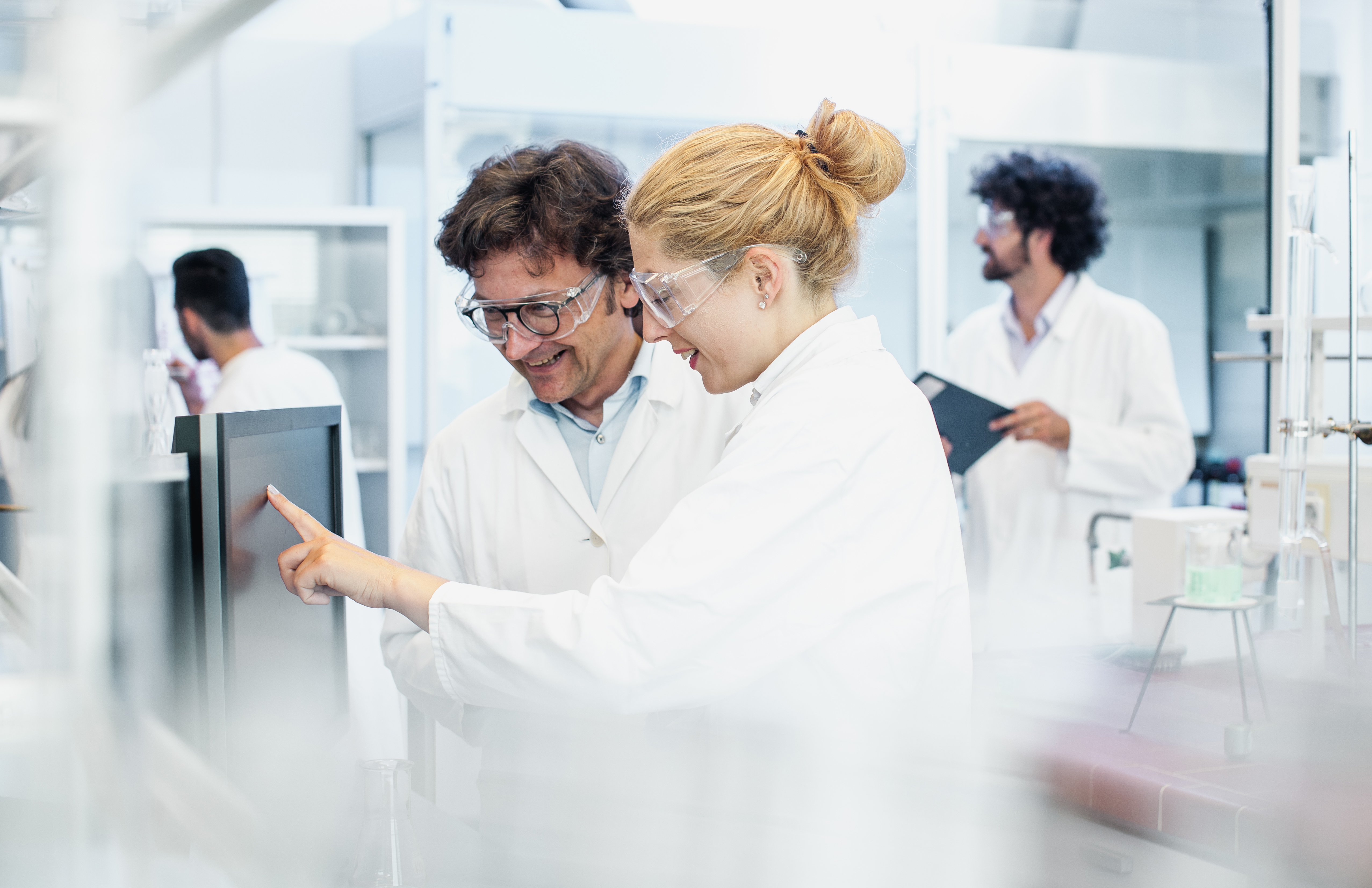 A companion diagnostic test for patient stratification regarding a specific treatment requires close co-operation between the drug manufacturer and the company developing it.
Qlucore will tailor competence and resources as needed for your specific project. We can help with software and analytical competence at every stage to develop a companion test for diagnostic use.
Optimization of classification models is a collaborative effort. The drug manufacturer provides the medical and biological background, and omics data from reference samples, that Qlucore specialists use to train models with advanced statistics and machine learning methods. We can also manage the test's IVD approval.
To learn more about Qlucores suite for companion diagnostics, or discuss ways we might help address your organization's challenges, please do not hesitate to get in touch.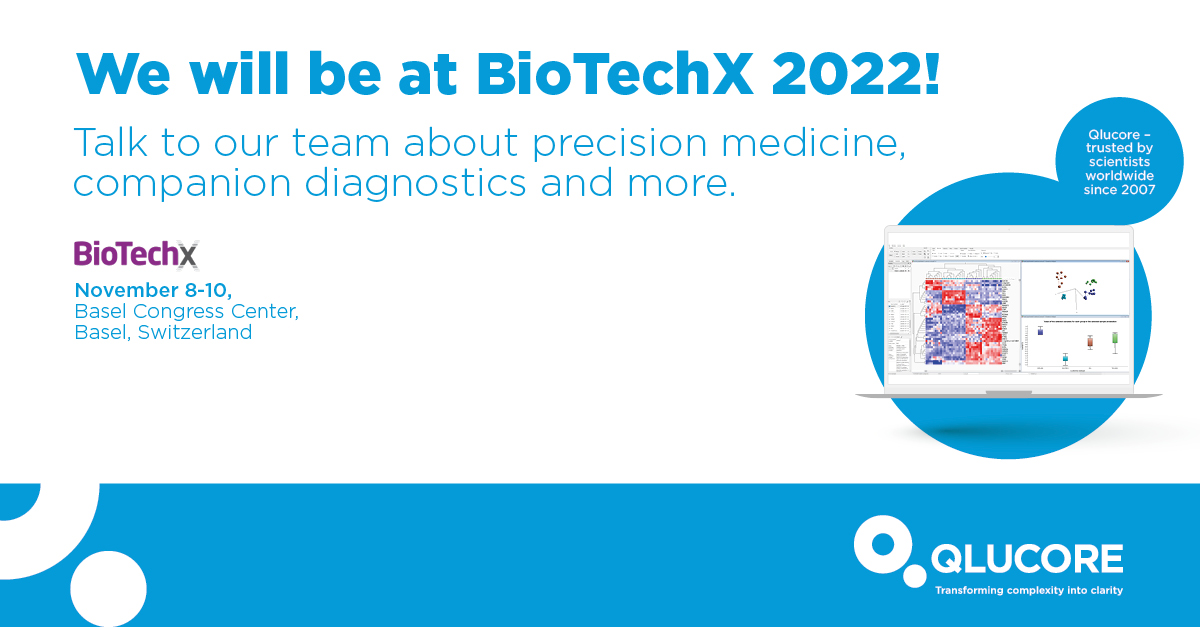 Qlucore will be at BioTechX 2022. If you will be too, drop by our booth 92 to chat with the team about precision medicine, companion diagnostics, Qlucore Insights, or anything else you might have questions around. One of the high points of the congress will be Head of Diagnostics Sales Erik Söderbäck's talk on clinical use of transcriptomic data to classify cancer patients — don't miss it if you get the chance, on November 8.  
BioTechX 2022 takes place at the Basel Congress Center, Basel, Switzerland from November 8-10. Hope to see you there!