Qlucore's clinical diagnostics solutions for multi-omics companion and precision diagnostics include AI-powered, disease-specific machine learning based classifier models and are combined with patient-friendly visualizations in a an easy-to-use and cost-effective software solution which integrates with a wide range of data generating techniques and instruments.
We are in the middle of a transformation Driven by the falling costs of Next Generation Sequencing (NGS) techniques, precision diagnostics and personalized treatments are improving at a fast pace.
Gene fusions are examples of genetic alterations that can be detected by RNA-sequencing and that are important markers for diagnosis, risk stratification and therapy selection in cancer diagnostics.
Transcriptomics paving the way for improved diagnostics and precision medicine
The rapid development of NGS techniques is moving the clinical diagnostics field from using small gene panels to more comprehensive techniques. The number of drug candidates targeting gene fusions is increasing, and with them comes the need for larger screening for better diagnosis and treatment selection.
Whole transcriptome RNA-seq data provides unbiased gene fusion detection and a gene expression signature of the tumor - important components for patient subtype classification and correct diagnosis.
The latest developments in precision medicine require clinical labs to stay up to date and to implement new techniques.
With Qlucore's clinical diagnostics solutions the transition is easier, and you can start your transition today.
Qlucore's clinical diagnostics solutions enable frontline precision diagnostics.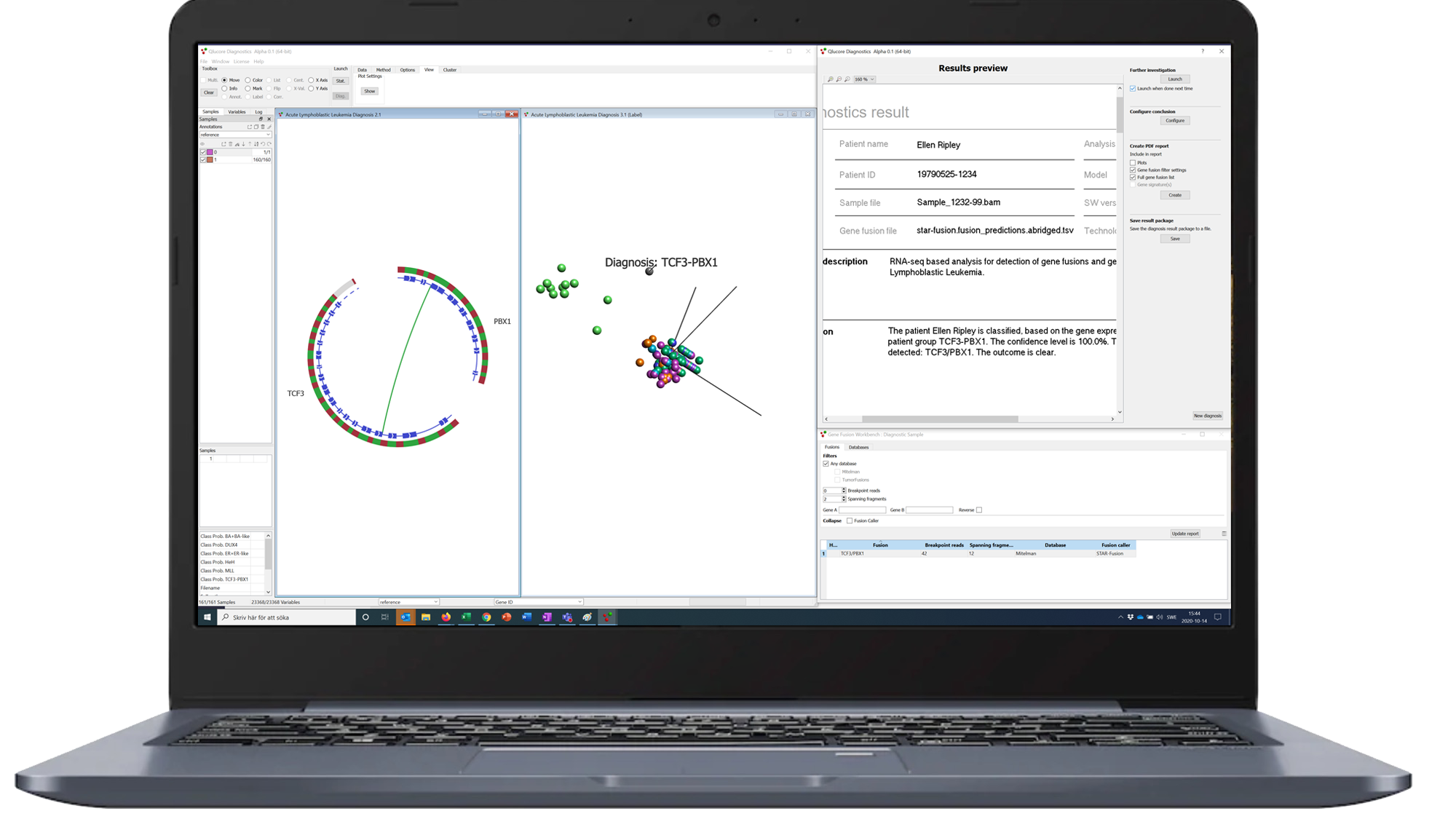 By bringing visualizations into the clinical reporting and interpretation of patient data Qlucore aids the diagnostics workup and improves communication between the molecular genetics labs, clinicians and patients. With a user-friendly interface for exploration of detected gene fusion and disease specific classifier models, Qlucore provides excellent frontline decision support for precision diagnostics.
Clinical benefits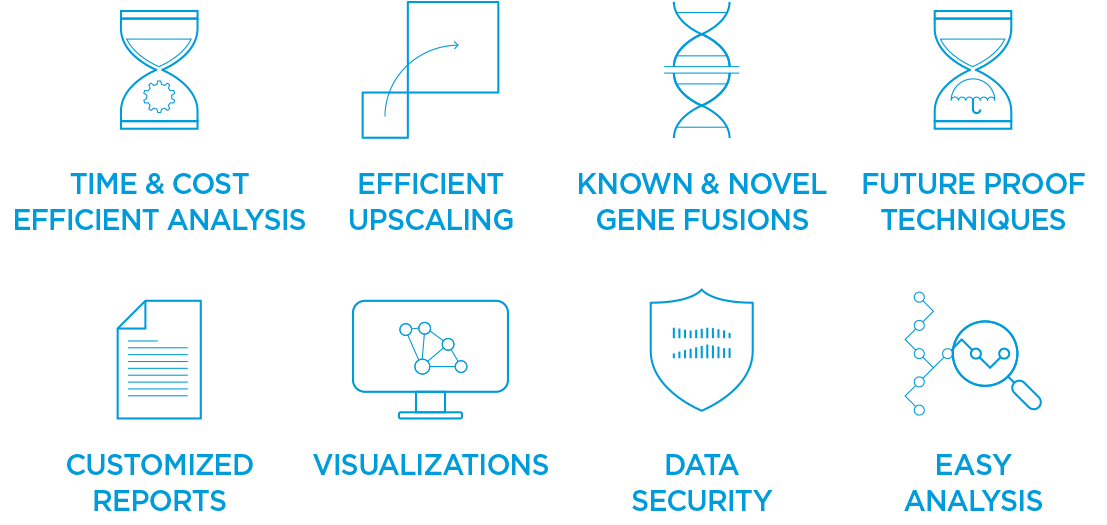 Qlucore Insights and Qlucore Diagnostics ​
Two products for clinical RNA-seq data analysis.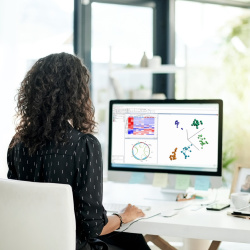 Qlucore Insights
A research product transforming clinical data into new insights for precision medicine with built in classifier models and gene fusion analysis.​
Learn more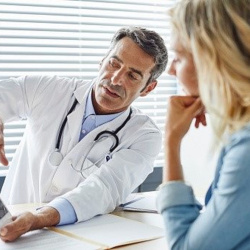 Qlucore Diagnostics
A regulatory approved product for clinical use, the program includes classifier models and supportive gene fusion analysis. ​
Learn more