Resources
Select from a wide range of videos, webinars and documentation showing how you easily get started and continue to learn and explore.
Get started
New to Qlucore? Spend a few minutes on selected tutorials - an excellent way to get started.
Documentation
Search and choose from introductions, how-to-guides and white papers.
Register for Webinars and Trainings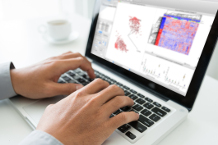 96% of the participants would recommend the trainings and webinars to colleagues.