User testimonials
Qlucore Omics Explorer is used by scientists and corporations across the globe.
User experiences
Scientist at Lund University explains benefits of using a transparent software. 
MD, PhD, David Gisselsson Nord Research Group Leader, Principal Investigator at Lund University, Sweden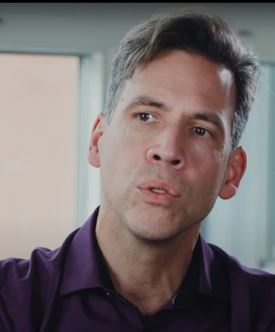 Customer in Boston describes how they generate more discovery-based science using Qlucore Omics Explorer. 
Dr. Kevin Wei, Instructor in Medicine at Brigham and Women´s Hospital, Boston, USA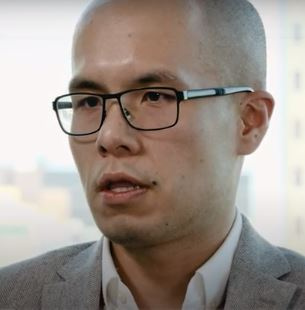 More customers using Qlucore
"The main benefit of using Qlucore is that it bypasses this need, and allows for easy, do-it-yourself, in-depth analysis of complex RNA-seq data"
Kevin Kos, Molecular immunologist, Karin de Visser Inflammation and Cancer research group, Netherlands Cancer Institute (NKI), Amsterdam

"Qlucore Omics Explorer was highly interactive and very easy to use. The software was mainly used to visualize and analyze methylation data and the data was imported in just a few clicks and new analysis were easily shared within the team."
Dr. Tomasz K. Wojdacz PhD, Associate Professor, Head of Independent Clinical Epigenetics Laboratory Pomeranian Medical University, Szczecin, Poland
 
"Qlucore is a great help for us as translational immunologists and cancer researchers to analyze our data independently and observe changes in real time. Of course, it requires a certain understanding of statistics, p- and q-values, but this gives the analysis a very large scope for design, for which one would otherwise need biostatisticians and graphic designers." 
Head of Research, PhD Matthias Hardtke-Wolenski, Department of Gastroenterology and Hepatology in Essen and Group Leader, PhD Laura Buitrago Molina, Department of Gastroenterology, Hepatology and Endocrinology at Hannover Medical School, Germany
 
"Qlucore allows us a quick and efficient analysis of large data sets of proteomics and genomics data, in a simple an intuitive manner. Together with a quick statistical analysis generates publication ready figures accelerating data analysis. This software has boosted our research in sperm biology"
PhD, Fernando J Peña Vega, Laboratory of Equine Reproduction, Veterinary Teaching Hospital, University of Extremadura, Spain

"Qlucore Omics Explorer has helped me and my colleagues to perform bioinformatic analyses on data from different omics disciplines on our own. The software is a useful tool for statistical analyses and also offers several ways of data visualization." 
PhD student, Mark Mensink, Department of Immunology, Leiden University Medical Center, Leiden, The Netherlands

"We use Qlucore as a first step to get an overview of the data, and to identify deeper questions we should be asking," says Dr Bianchi. "I start with a PCA [principal component analysis], as a first quality analysis of the samples and to start identifying patterns in the data. We then perform statistical analysis and visualize the data using a heatmap."
Dr Elisabetta Bianchi, Senior staff scientist, Pasteur Institute in Paris, France  

"With just a couple of mouse clicks, clinicians can quickly analyze their data by generating a heat map or principal component analysis (PCA) and get the list of differentially expressed molecules"
Rolando Garcia-Milian, MLS, AHIP, Yale School of Medicine, US

"Qlucore accelerates our research in an unprecedented manner. This extremely useful tool highlights for its simplicity, robustness, and usability with a wide range of proteomics and genomic datasets. It supports both explorative and hypothesis-driven research on fundamental and translational studies. A computational solution for biomedical researchers." 
Dr. Sergi Aranda, Center for Genomic Regulation, Barcelona, Spain
 
"This tool might literally save you years of your life."
Professor Ulrich Steidl at Albert Einstein College of Medicine, New York, USA
 
"Before we had the Qlucore tool, the group was analyzing data on a smaller scale. We would focus on a few genes and we could analyse them using Excel and Graphpad. Now that we carry out large scale analyses that generate more data, Qlucore is vital." 
Dr Elisabetta Bianchi, Senior staff scientist, Pasteur Institute in Paris, France

"In this process of this study, we have found that Qlucore has been very helpful in supporting a biologist without sufficient mathematic background to apply bioinformatics approaches in their studies. This has been essential for the implementation of the project."
Xialong Fan, Professor, Beijing Normal University, Beijing, China

"Qlucore Omics Explorer is the best software on the market and I use it several times a week." 
Professor Finn Cilius Nielsen, Copenhagen University Hospital, Denmark