Data import
Qlucore supports a wide variety of data and file formats, see list below. Great flexibility is provided with the Import Wizard.
Qlucore Omics Explorer base module supports many data file formats:
Aligned BAM files (RNA-seq)

10X Genomics Cell Ranger output

ThermoFisher (Affymetrix) CEL files

Arbitrary count data using the import Wizard (*.txt, *.tsv, *.csv)

Arbitrary normalized data using the import Wizard (*.txt, *.tsv, *.csv)

Affymetrix Probe Set Files (*.chp)

Agilent text files (*.txt)

Agilent Gene View files (*.txt)

Qlucore Data files (*.gedata)

Simple Data files (*.txt)

BioArray Software Environment files (*.base)

Geo Data Sets (*.soft and *.soft.gz)

Geo Series Matrix (*.txt and *.txt.gz)

R data frame
With the NGS module support for the below files are added:
bam files
vcf files
bed files
gtf files
txt files for gene fusions
In addition to the data file formats listed above it is possible to import annotations (clinical information). The annotations should be stored in a .txt, .tsv, csv or .chip file. The Annotation Import Wizard makes it straightforward to import data from files with many different layouts.
For users who also use R it is possible to export data to an R data frame and an R data frame can also be read.
Read about all features in Qlucore Omics Explorer. 
Qlucore Insights and Qlucore Diagnostics
Aligned BAM files (RNA-seq)

Supported fusion callers 

Fusion-Catcher 

STAR-Fusion 

Arriba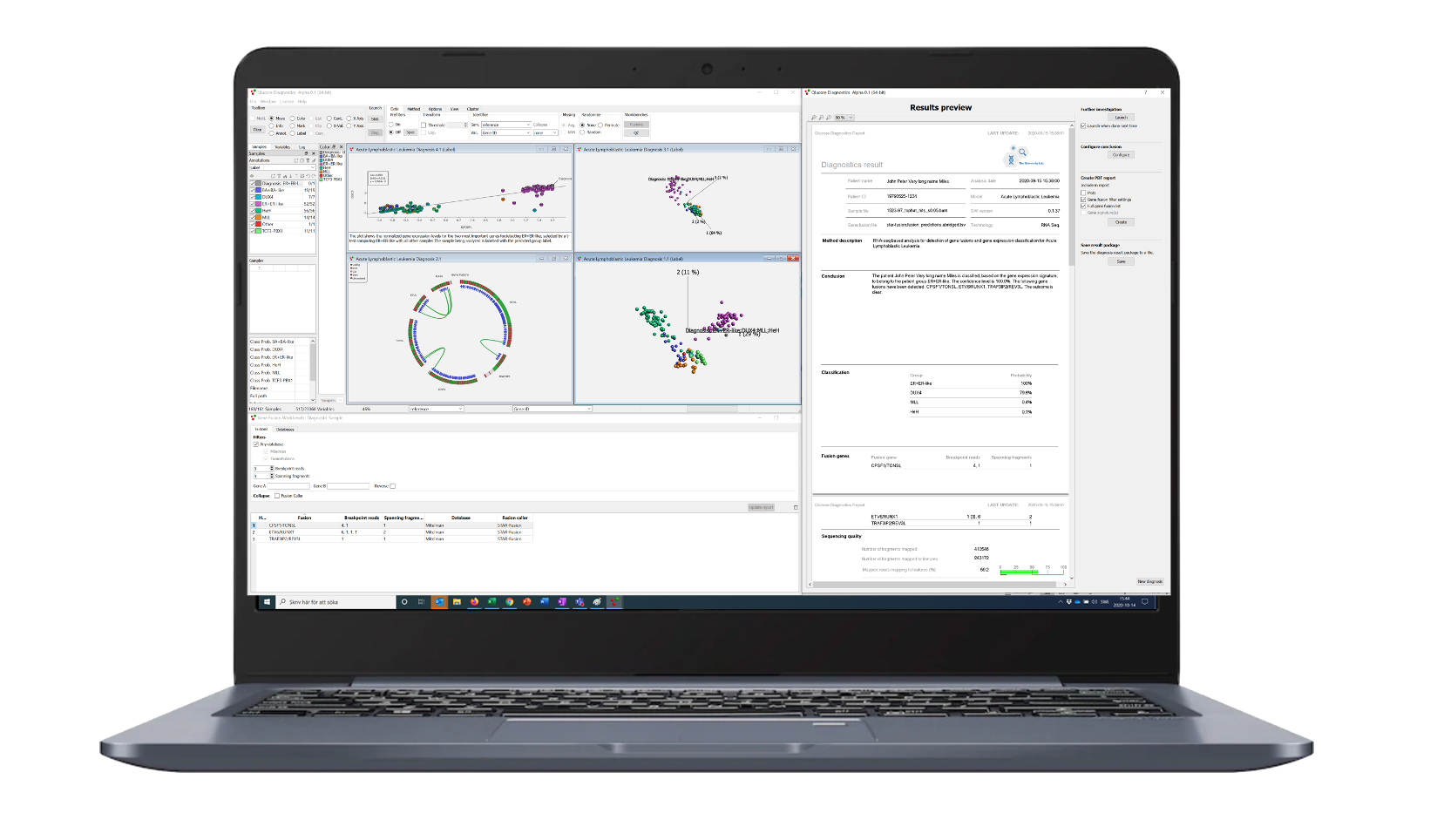 Learn more about how to import data