This new release is focused on improvements for single cell data analysis and includes a flexible and fast UMAP plot. The plot type can be used also for other types of high dimensional data. Speed and performance for large data sets have been further enhanced.  
The Venn diagram is enhanced, and it is possible to generate variable lists directly from the plot. 
The release further strengthens the functionality related to gene fusion analysis with updated built-in databases, support for more fusion callers and new options for filtering and visualization.  
UMAP plot
A UMAP plot is now available as a standard plot. UMAP is a well-established alternative to t-SNE. The UMAP facilitates the exploration of high dimensional data sets such as large bulk RNA-seq and proteomics data sets, and not least single cell transcriptomics data. UMAP is considered to provide a better preservation of the data's global structure compared with t-SNE.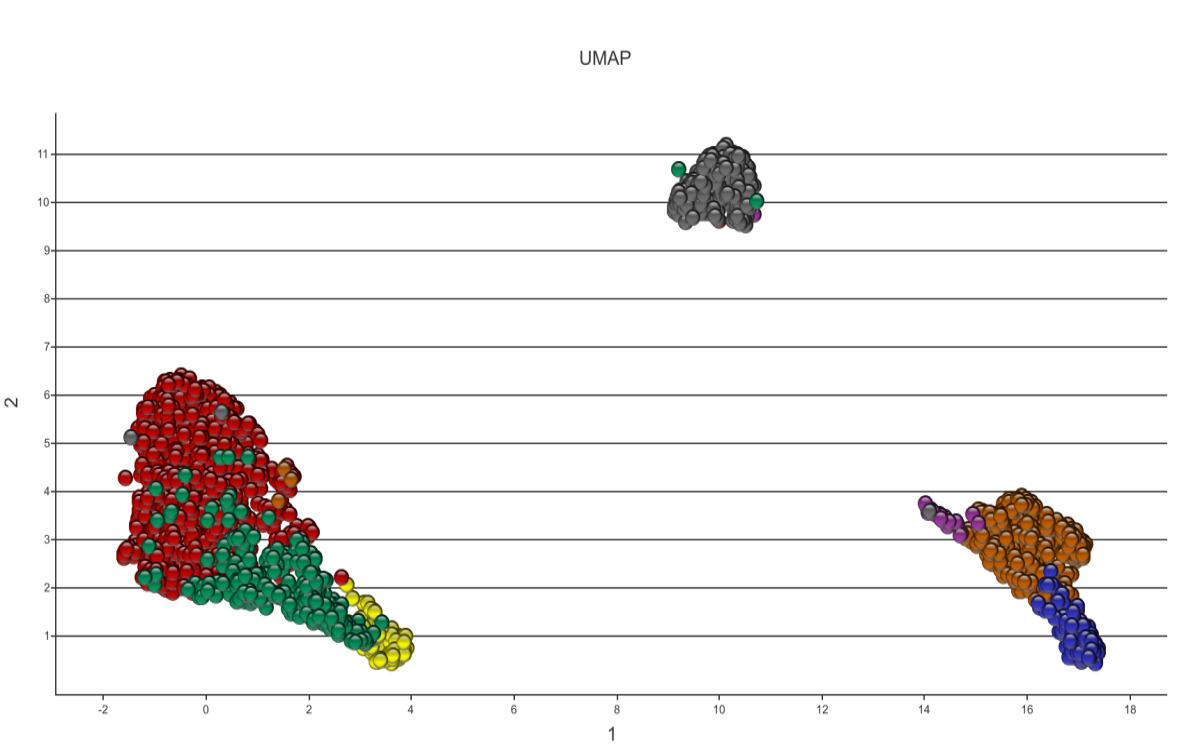 Gene identifier conversion 
Scientists often face challenges with conversions of different gene identifiers. The in-built conversion of variable identifiers and variable lists based on so-called chip files that are provided by Broad Institute makes it easier to do data analysis. One example of its use is in understanding more about the underlying biology and pathways using the inbuilt Gene Set Enrichment (GSEA) Workbench.    
 
Improved Gene fusion functionality. Available in the NGS Module 
Support for Arriba and Manta (TSO500, Illumina) file formats in addition to STAR-fusion and Fusion Catcher..  

In the Gene Fusion Workbench, Gene names and IDs are now hyperlinks for direct links to NCBI, Ensembl, HGNC and the Mitelman database.  
 
More updates 
Improved performance for large data sets

10x single cell import template improvements

Integration with MetaCore from Clarivate

Native support of paired t-test